'Gotham' Season 2 Spoilers: Episode 6 Synopsis Released; What Will Happen In 'By Fire'? [VIDEO]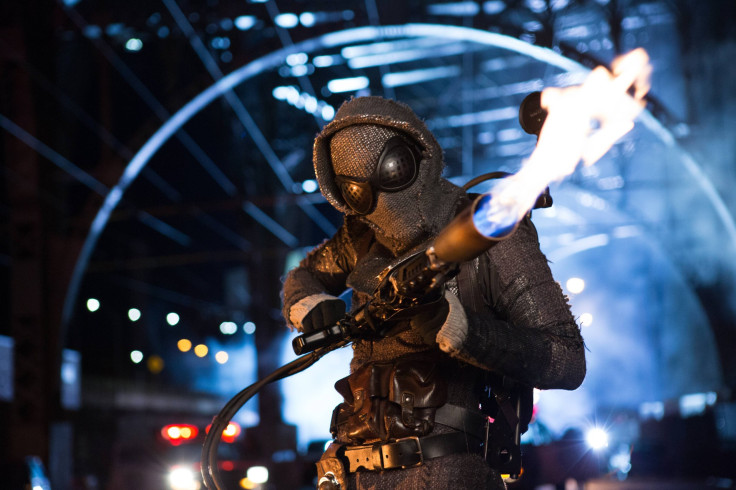 Things are really starting to heat up on "Gotham" Season 2 especially after fans were introduced to Bridgit Pike (Michelle Veintimilla), a.k.a. Firefly, in episode 5. The origins of Firefly are expected to be expanded on even more in episode 6, titled "By Fire."
The synopsis reveals that Bridgit will rejoin her brothers after Selina (Camren Bicondova) helped her escape from the GCPD. Bridgit is expected to take more steps towards her future in the episode. Detective Jim Gordon (Ben McKenzie), Capt. Nathaniel Barnes (Michael Chiklis) and Bullock (Donal Logue) will be looking for Bridgit after she burned and killed one of their fellow officers with her flamethrower.
"She's our firefly, find her and take her down," Barnes says to Gordon in the promo video. However, Gordon may run into a personal conflict when he sees that Bridgit is running around causing mayhem with Selina. Gordon has always looked out for Selina, but will he still be able to with Barnes as his boss?
Edward Nygma (Cory Michael Smith) has been taking giants steps in his pursuit of Ms. Kringle (Chelsea Spack). After their successful double date with Gordon and Lee Thompkins (Morena Baccarin), the relationship between Nygma and Kringle is expected to grow even further. However, will Nygma be able to keep his head on straight or will the alternative version of himself consume him?
It's going to be a rough couple of episodes for Penguin (Robin Lord Taylor). Theo Galavan (James Frain) has kidnapped Penguin's mother Gertrud (Carol Kane) and has basically taken control of Penguin's underworld. However, Penguin discovered information about Galavan's family history and plans to use it against him. Butch (Drew Powell) will try to infiltrate Galavan's world and help find Penguin's mother for him, but he will have to do so with only one hand after Penguin chopped it off.
Bruce Wayne (David Mazouz) was nowhere to be found in episode 5, but he will be back in "By Fire." The promo video shows Bruce boxing with Alfred (Sean Pertwee). Bruce is picking the perfect time to learn how to fight, especially after it was revealed that Theo plans on eventually trying to kill Bruce to settle an old family feud between the Dumas and the Waynes.
Watch the full promo video for "Gotham" Season 2, episode 6 below:
"Gotham" Season 2, episode 6, "By Fire," will air on Fox Monday, Oct. 26, at 8 p.m. EDT.
© Copyright IBTimes 2023. All rights reserved.