'Gotham' Season 2 Theories: What Morena Baccarin's Series Regular Promotion May Mean For Dr. Leslie Thompkins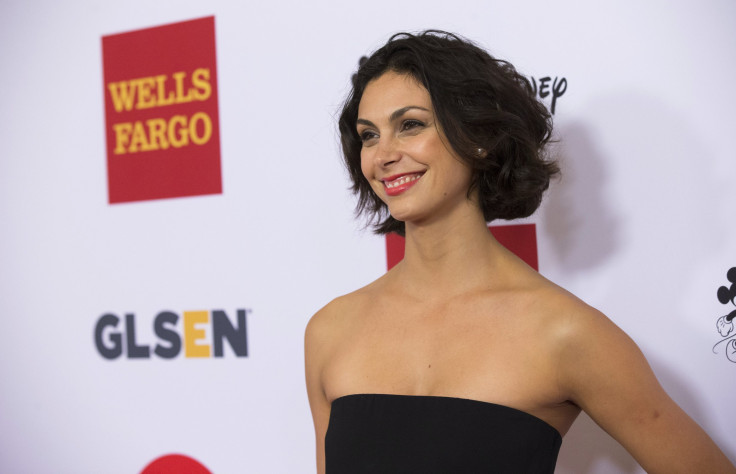 There's going to be a lot more at stake when "Gotham" returns to Fox this fall for Season 2. Freshman season guest star Morena Baccarin's character Dr. Leslie Thompkins has been promoted to a series regular as Detective James Gordon (Ben McKenzie) continues in his quest to protect the city of Gotham.
TVLine broke the news that Brazilian actress Baccarin will now enjoy a more prominent role when Season 2 premieres. Season 1 audiences have mostly seen her character, Dr. Thompkins, as a love interest for Detective James Gordon. With Baccarin joining the cast as a regular, there is a possibility that her character will become more involved in the crime-fighting action. After all, she's just as dedicated to cleaning up Gotham as Gordon is.
In Season 1, Dr. Thompkins was working at Arkham Asylum when she began helping Gordon with a few of his investigations while he was stationed there as a guard. As their friendship and relationship grew, Dr. Thompkins moved over to the Gotham City medical examiner office to better assist with cases. Good thing Gordon's getting another solid ally, because Season 2 promises even more bad guys in the wake of Fish Mooney's (Jada Pinkett Smith) departure. The Joker may even make an appearance.
Baccarin and McKenzie stepped out together at the Fox upfront yesterday for "Gotham" fans.
This is not Morena Baccarin's first dive into the DC Universe. She previously contributed her voice acting to the animated "Justice League" series, "Batman: The Brave and the Bold," "Son of Batman" and continues an unseen reoccurring role on The CW's "The Flash." Baccarin is set to jump over to the Marvel Cinematic Universe come 2016 next to Deadpool (Ryan Reynolds) in his standalone film.
"Gotham" will air Mondays at 8 p.m. EDT on Fox when Season 2 premieres.
© Copyright IBTimes 2023. All rights reserved.