'Gotham' Season 2 Spoilers: Joker's Origin Story Will Be Revealed When Show Returns; Who Is Jerome Valeska?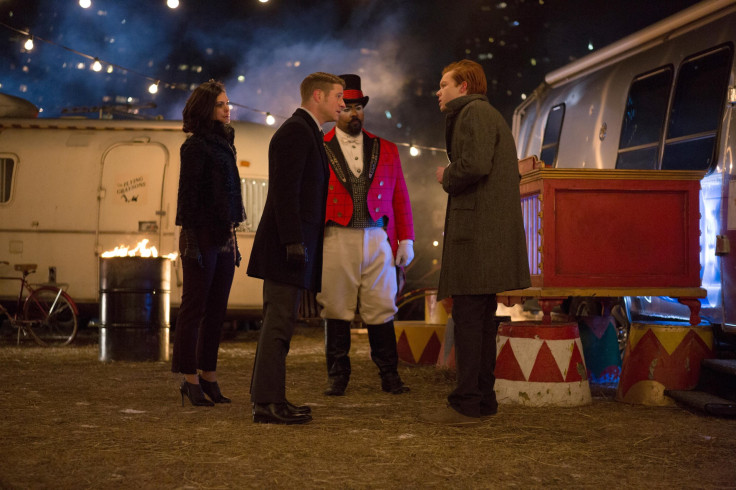 "Gotham" Season 1 came to an end Monday night and fans are already looking forward to Season 2 of the Fox comic book drama. After watching the Penguin's (Robin Lord Taylor) rise to power over the course of the first season, the big question on viewers minds is who the next big villain will be when the show returns. Well, it turns out that Gotham's biggest bad guy will finally make his debut.
Showrunner Bruno Heller confirmed rumors in an interview with the Hollywood Reporter that next season will delve into the origins of the "Batman" universe's most infamous prankster – the Joker.
"We're going to find out how the hell Jerome, the proto-Joker we met earlier in this season, connects with the Joker as people known him," said Heller. "That's the big focus of the beginning of the second season. We're going to tell the story of how the Joker came to be…that's teaser enough, I think."
Jerome Valeska (Cameron Monaghan), of course, was the mysterious employee at Haly's Circus who worked with the Flying Graysons. Gordon (Ben McKenzie) interrogated the circus worker during his investigation into the death of Valeska's mother. Gordon eventually discovered that Valeska had been the one responsible for his mother's murder, while Paul Cicero (Mark Margolis), a fortune teller at the circus who turned out to be Valeska's father, had attempted to cover up the crime. When Valeska found out his father's identity in the interrogation room he broke out in a fit of maniacal laughter that had everyone watching wondering if the murderer was the future Joker.
It is not yet clear if Jerome himself will become the Joker or if he is merely related to Gotham's eventual arch-villain, but Heller assures viewers there is a connection.
"This is not a red herring," Heller previously told E! Online. "It's the beginning of the story of how the Joker came to be, how the Joker was created, where he came from, who he is. Now, that doesn't necessarily mean that Cameron Monaghan is the Joker. He might be."
Will Jerome become the Joker? Fans will have to wait to find out. Season 2 of "Gotham" will return to Fox in the fall.
© Copyright IBTimes 2023. All rights reserved.