Grandmother Tased Three Times For Allegedly Resisting Arrest And Obstruction Of Justice
KEY POINTS
Police were reportedly searching for the woman's grandson, who was wanted for a probation violation
Grandson had listed his grandmother's address as his own for probation
Tased three times reportedly resisting arrest
A grandmother in Florida is recovering Monday after being repeatedly tased and arrested by local police during a weekend altercation.
Barbara Pinkney, 70, was reportedly arrested around 7:30 a.m. Thursday after getting into a confrontation with deputies from the Manatee County Sheriff's Office at her home in Bradenton, Florida. Pinkney was released on $1,000 bond and is being charged with obstruction and felony battery on a law enforcement officer.
The deputies were reportedly there to arrest Pinkney's grandson, Tevin Turner, for violating his probation by carrying a concealed firearm.
"We heard a knock at the door," Pinkney told reporters. "Actually, there wasn't a knock. I think they kicked the door. Bam! Bam! At the door."
Police told Pinkney that Turner had provided her address as his own, despite not living there. They reportedly tried entering Pinkney's home using the arrest warrant as cause, but Pinkney reportedly argued, saying they needed a search warrant. One of the officers then reportedly told Pinkney she could be arrested for obstruction of justice when she allegedly tried closing the door on them.
"I was just hollering," Pinkney said. "I was scared. I didn't know what else to do. I was just hollering."
Pinkney reportedly resisted arrest when one of the officers allegedly tased her. The officer said the first attempt had no effect on Pinkney, reportedly forcing them to tase her two more times before Pinkney was restrained.
"It's not something that you see every day or something you expect to happen," said Pinkney's granddaughter-in-law Elizabeth Francisco. "Even if she wasn't my grandmother. Dang, this is a 70-year-old woman."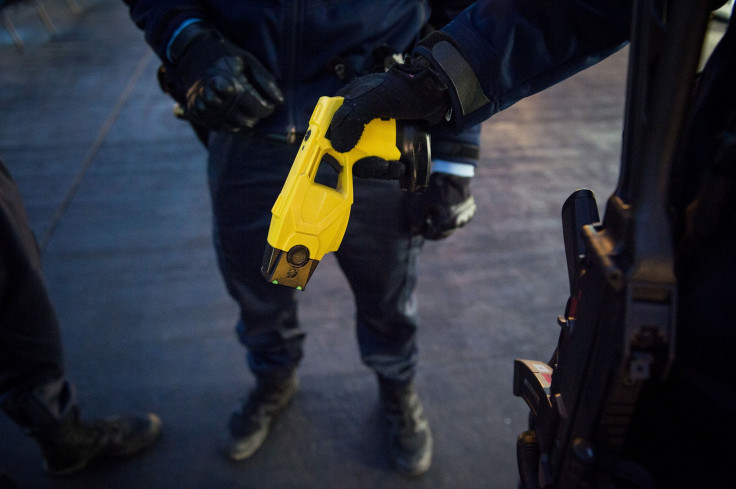 © Copyright IBTimes 2023. All rights reserved.
FOLLOW MORE IBT NEWS ON THE BELOW CHANNELS