Graphic, NSFW Photos Of Harrison Ford After Bloody Plane Crash Surface; Calista Flockhart Remains Silent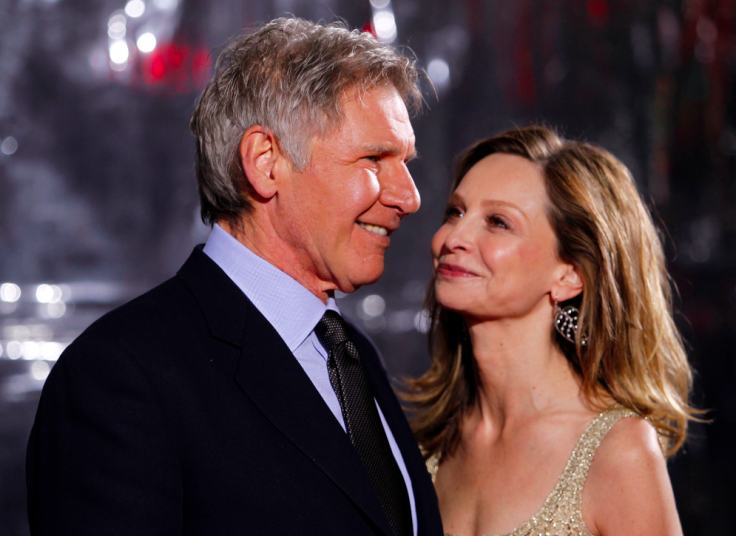 "Star Wars" actor Harrison Ford sustained a broken pelvis and ankle in a plane crash Thursday. Days later, a graphic, bloody photo of the Hollywood star post-accident has been released.
Celebrity blogger Perez Hilton obtained a photo of Ford, 72, before he was taken to the Ronald Reagan UCLA Medical Center. The image shows Ford with blood dripping down his face. He's in a neck brace and has gauze covering his head. He was "bleeding profusely" after the crash, Hilton wrote. The image can be seen by clicking here, but should be viewed with caution.
Despite the injuries he sustained from the plane crash, Ford is expected to make a full recovery. Wife Calista Flockhart, 50, visited him in the hospital. She has not issued an official statement since the accident, but it's rumored she forbade Ford to pilot his own plane again. The actor has not made a statement, either.
Remaining silent might be what Ford wants. His son Ben originally issued a Twitter post about his father's condition, but later deleted the message. He has not followed up with an update. Later, he posted about spending the day with his family.
It's unknown why the plane crashed. It could simply be because the World War II plane was old. Other theories suggest the plane might have suffered engine failure.
Ford was the only person who was injured in the crash. He reportedly realized something was wrong as soon as he took off from Santa Monica Airport, but was unable to return to the runway. Instead, he chose to make a crash landing on a Los Angeles golf course -- a decision that might have saved lives. Luckily for Ford, two doctors happened to be playing golf on the same course. They rushed over and started to administer treatment.
A hospital release date for Ford has not been given.
Follow me on Twitter @mariamzzarella
© Copyright IBTimes 2023. All rights reserved.