'Great News' Season 2 Will Introduce Portia's Fiancé [SPOILERS]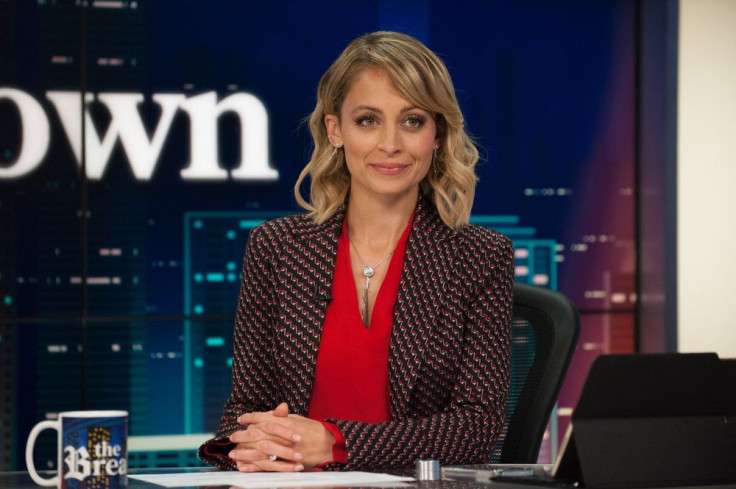 Fans will get to know Portia's (Nicole Richie) romantic life in Season 2 of NBC's "Great News."
According to TV Guide, Season 2 will introduce Portia's professional football player fiancé, which the show is currently casting. Series creator Tracey Wigfield — who also appears as "The Breakdown" resident meteorologist, Beth, on the sitcom — revealed that Portia's fiancé will make friends with her fellow news anchor, Chuck (John Michael Higgins), as they share some interesting similarities.
"[Portia's fiancé is] suspended from football and kind of in a lonely, vulnerable place [when he] strikes up an epic bromance with … Chuck because he's also kind of a lonely successful man aging out of his field," said Wigfield.
Portia's fiancé isn't the only new character that will be popping up in the show's sophomore run. As previously reported, Tina Fey — who is also an executive producer on the show — will recur as new MMN boss Diana St. Tropez next season. Described as "Sheryl Sandberg on steroids," Diana is a good foil to Katie's (Briga Heelan) mom Carol (Andrea Martin). "[Diana] kind of represents to [Carol] everything that she isn't," Wigfield said (via The Hollywood Reporter).
Season 2 will also see the introduction of Katie's new love interest, Jeremy (Reid Scott). "He's like a New York Times reporter that she meets at a journalism awards show and he is this greedy print reporter who a little bit looks down on Katie and the world of cable news," Wigfield said of Jeremy. "The two of them sort of butt heads at first, then they work on a story together, [and] sort of realize they have feelings for each other."
Jeremy's arrival is expected to impact the will-they-won't-they relationship between Katie and her supervisor Greg (Adam Campbell), who came so close to kissing each other in the Season 1 finale. But Wigfield said that Katie and Greg shippers have nothing to worry about. "The Katie-Greg stuff is definitely in the background," Wigfield said. "Hopefully it will come to a head in some exciting way towards the later part of the season."
"Great News" Season 2 premieres on Thursday, Sept. 28 at 9:30 p.m. EDT on NBC.
© Copyright IBTimes 2023. All rights reserved.