'For Greater Glory' Star Eduardo Verástegui Talks War, Misrepresentations Of Latinos On Film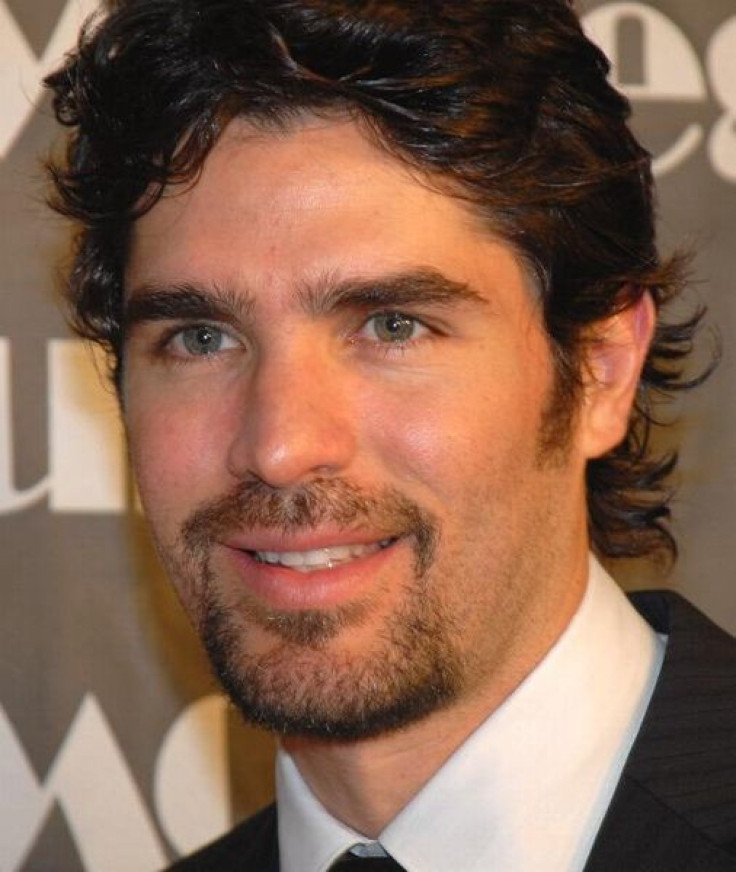 Few are familiar with the Cristero War that took place from 1926 to 1929 in Mexico. The brutal warfare began after persecuted Catholics refused to stop practicing their religion. An astounding 90,000 Mexicans were killed during the conflict -- including priests, nuns, and children. The film For Greater Glory, released Friday, shines a spotlight on this little-known but horrific piece of history.
Shot almost entirely where the actual events of the war took place, the film stars Andy Garcia as General Velarde and Eduardo Verástegui as attorney Anacleto Gonzalez Flores. For Verástegui, who was born and raised in Mexico, For Greater Glory educated him on the unfathomable acts of violence that took place in his country.
The International Business Times had a chance to ask the actor about his personal connection to the film and how media representations of Latinos should be altered.
How did you draw on your own religious views and belief system for the film?
I was raised catholic and I'm from Mexico but my faith was not the central point of my life. This film challenged that. I had to ask myself if I was willing to die for my faith. I had to understand Mexican martyrs and heroes that were willing to die for something they believed were bigger than them. They were willing to defend religious liberty and freedom. This was during a time when the Cristeros were persecuting over 90,000 people. So of course that affected me for many reasons.
What did you learn about your own culture from working on a historical drama about your country of origin?
I learned things that I didn't know about my own country because they left that information out of text books. I actually knew nothing about this point in history until someone asked me if I would ever do a film about the Cristeros War. I didn't know what they were talking about. Forget about Americans knowing it. Most Mexicans have no idea that it happened. I started to do research and learned more about this dark moment in Mexican history. It was clear that Mexico was trying to bury what was an embarrassment for them. To me the opposite was true. I thought that it should be brought to the surface and healed. It's important that we look back in history and learn from it. For some reason that rarely happens. We don't seem to learn. Spain experienced a similar crisis when it came to the Spanish Civil War. Mexicans are proud to share their music, food, and culture but something like this isn't talked about. At the same time it's important to learn. The crisis that happened isn't just a Mexican thing it's universal.
The film contains several scenes of brutal violence. Are you afraid that the film will be difficult for audiences to watch?
I hope not because if we were to have shot the film realistically then no one would have been able to see it. Some of the characters who died in the film were tortured in ways that are unimaginable. The kid who dies in the film had an even more horrific death in real life. They made him dig his own grave, stabbed him 14 times with a knife, and they humiliated him before shooting him in the head. People are born free and you can't take that freedom out of their hands without things getting brutal and ugly. We can all agree that the consequences of what happened are horrific and that nobody wants to go there. What happened was beyond violence. You don't kill a kid like that just because he is catholic. We had to show that brutality in order to tell the story and show the ripple effect that began.

Do you think that films such as For Greater Glory will encourage producers to make more films about the Latino experience?
I hope so. For Greater Glory captures a portion of Mexican history that very few people know. Getting films like this made was the reason I started my own production company. I was asked once if I was part of the problem or part of the solution meaning was I enforcing Latino stereotypes or trying to change them. The question broke my heart because when I looked back I realized that I was part of the problem. I realized that very few films feature a Latino hero. Latin women are represented as objects rather than intelligent. There are about 45 million Latinos in the US and unfortunately people think that we are exactly as we're shown on television and in films. That's a major reason that people fear Latinos and demand immigration reform. For this reason I made a decision not to be a part of any
project that would offend my family or Latino culture. The result was that I was out of work for four years. I realized that if I couldn't wait around for a positive Latino role all my life. I had to create them myself. I started my own production company, Metanoia Films, with a mission statement and Bella was the first release of that mission.

What do you hope viewers take away from For Greater Glory?
I'm inspired by these martyrs, the ones who were not afraid to give their blood for something bigger than themselves. You have to ask yourself: What is the price that I would pay for freedom? Many would give their own life and I hope that if I'm ever in a situation like this where I have to fight for my freedom and fighting for love that I will be able to follow the path of heroes. That's the message that I take from this movie.
You have your own production company and aim to develop more faith based films. Have you found that to be a challenging endeavor in Hollywood?
For me it's just about making films with universal themes and a positive message that everyone can relate to. Bella is about a man who loses it all but discovers what truly matters in life. I want to be a part of films that not only entertain but also make a difference in people's lives. Hopefully, families can enjoy them and leave the theater touched, moved, and inspired. The film that I'm producing right now is called Little Boy and it's set for release in December. The film takes place during World War II and it's about an 8-year-old boy but in many ways it's a fairy tale for adults, like Life is Beautiful. It deals with issues of bullying and the boy being tormented for his size. The boy is able to face torment because of the great relationship that he has with his father, his only friend. When his father is sent to fight in the war, the boy is forced to survive without him. It's the type of film that brings families together and inspires.
© Copyright IBTimes 2023. All rights reserved.
FOLLOW MORE IBT NEWS ON THE BELOW CHANNELS