'GTA 5' Online: 'Grand Theft Auto 5' Online First Gameplay Impressions [PHOTOS]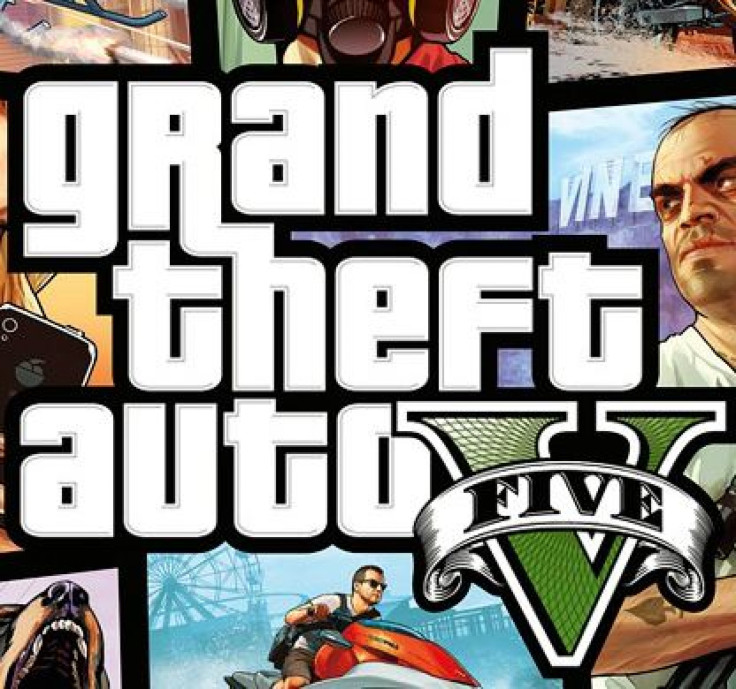 Though "Grand Theft Auto 5" Online was released yesterday at roughly 7 a.m. ET via a downloadable update, the online mode that's free with "Grand Theft Auto 5" was initially unplayable. However, as of this morning, that's slowly starting to change.
We took advantage and spent some time with "GTA 5" Online, playing it for roughly 2-3 hours (when we weren't struggling with the game's issues, which we'll get to).At times it was thoroughly enjoyable and satisfying, but equally frustrating at other times. Here's what we think of "GTA 5" Online so far.
Bugs, Issues, Server Problems
Before we get into the details of the game itself, we wanted to get this out of the way: Despite the fact that we actually got to play "GTA 5" Online today, that by no means is a license for you to expect the game to be playable and flawless once you get home from school or work. We encountered multiple crashes, server timeouts and error messages, like the ones below.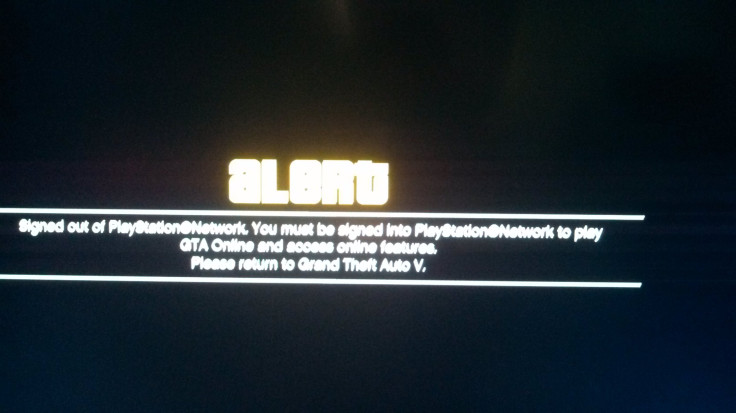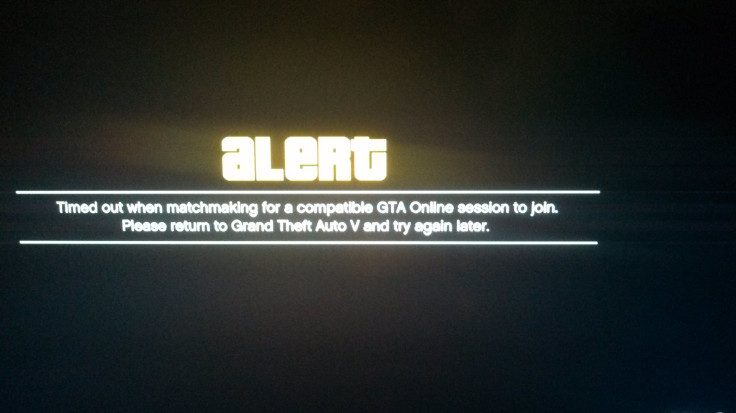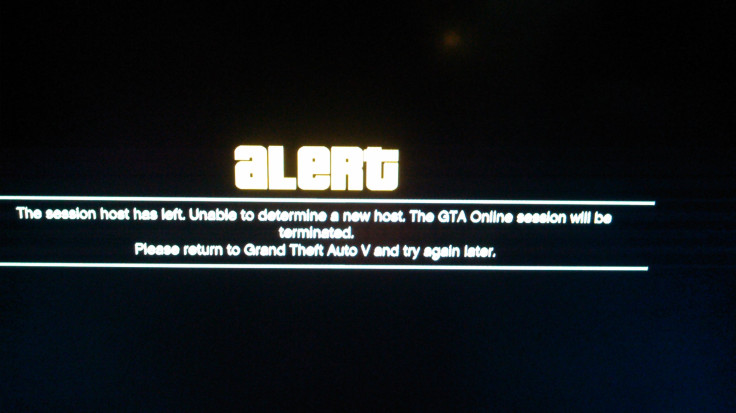 We experienced multiple crashes in several situations, including during gameplay, when trying to join jobs, when attempting to switch characters and when trying to log into "GTA 5" Online. You've been warned. Considering that most people are at school or work right now, Rockstar's servers likely won't truly be tested until this coming weekend, so it's unclear and arguably doubtful whether "GTA 5" Online will be able to handle a full load of players anytime soon.
Create Your Own Character in "GTA 5" Online
When you start playing "GTA 5" Online, you need to create a character before you're thrown into the game. Character creation in "GTA 5" Online offers multiple customization options, including appearence, attributes and even your heritage. You can choose how your parents and grandparents look, which changes how you turn out as well.
Your character has seven main attributes: Stamina, Shooting, Strength, Stealthy, Flying, Driving, Lung Capacity. You can balance your attributes by balancing your character's 24 hour daily schedule between eight activities, including sleep, time spent with friends and family, time spent playing sports and working out, performing legal and illegal work, taking it easy on your couch, and time spent partying. We like the fact that we can adjust our character's various attribute levels based on how he/she lives life on a day to day basis, but we found one logical flaw with this system. We found that increasing the amount of time spent partying daily also increased our character's Stealth attribute. We're not sure how that makes sense.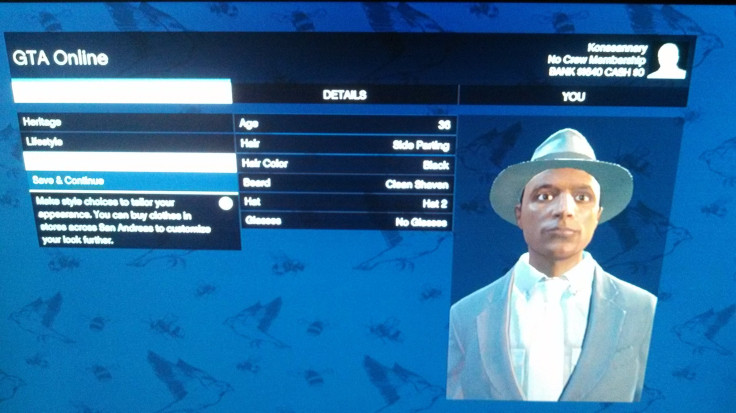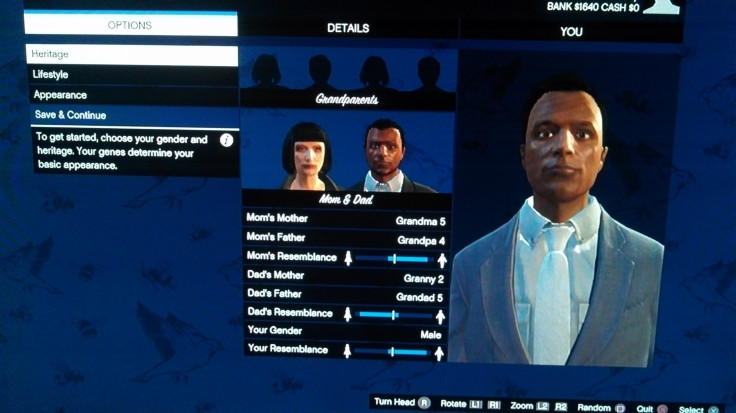 Gameplay
The player is first met by Lamar, Franklin's best friend in "GTA 5" at an airport, which the player flies into. From there, the first task you undertake is a race, which will help you gain a little fast cash from the get-to. From there, you soon meet Gerald, who you start working for almost immediately.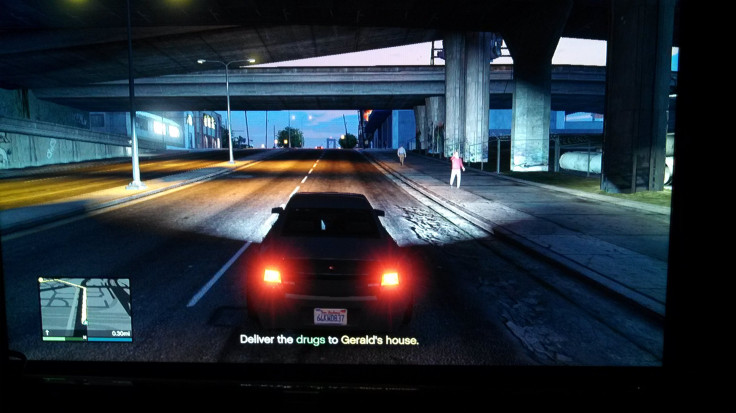 However, Gerald, as associate of Lamar's, won't be the only character you'll be working for. Simeon, who Franklin works for as a repo man in "GTA 5," will also have plenty of work for you. The more you play "GTA 5" Online, the more contacts you'll gain, which will net you more work. More work translates into more cash for you.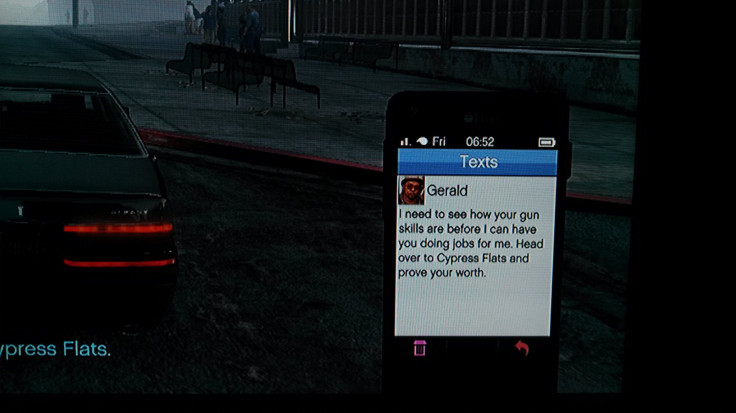 Many of the game's jobs, weapons, clothes and other features are locked as you begin your "GTA 5" Online campaign. As you progress through the game, additional features will become unlocked and available to you. You can take up various types of jobs, including missions and races. However, the biggest variable of all is the other "GTA 5" Online players populating the same world you're in. For example, many of the clothes sold in a store we visited (pictured below) were locked and will remain that way until we reach a certain Rank.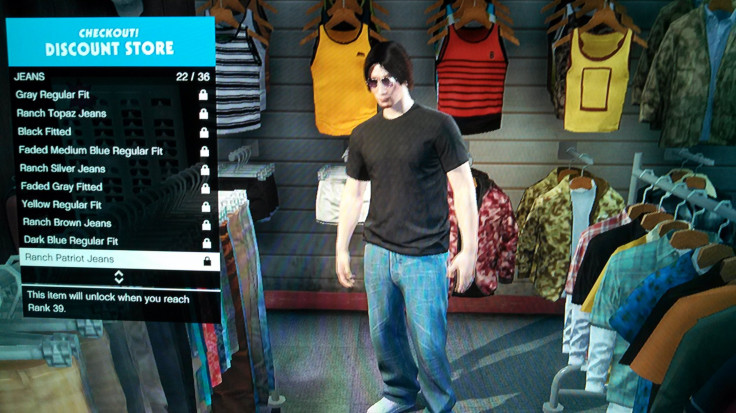 Playing With Others In "GTA 5" Online
"GTA 5" Online preserves the open-world nature that "Grand Theft Auto" games have been known for. Other "GTA 5" Online players are represented by solid white dots on your radar. You can contact other people using your phone, and you can send them friend requests and try to recruit them in the same manner as well.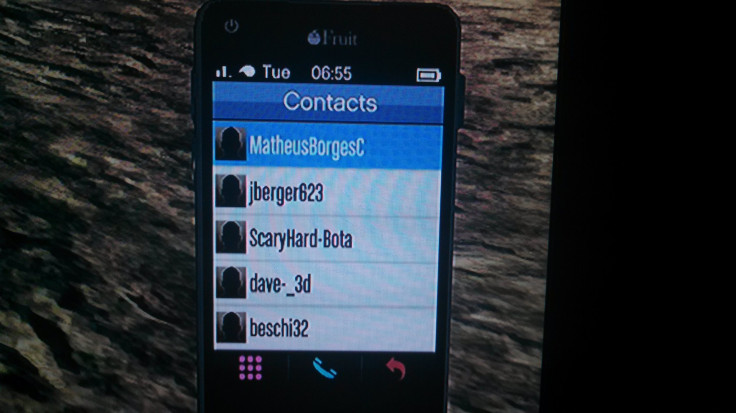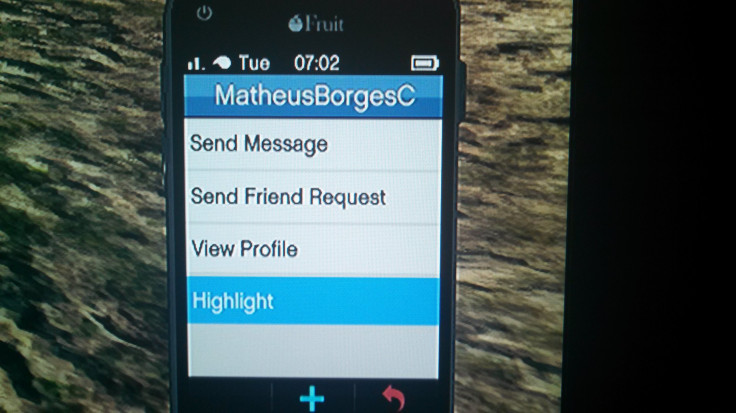 Though you can try to play nice with fellow "GTA 5" Online players, you can also choose to kill them without warning. There's no significant punishment for doing so either, unless the player you killed decides that he or she wants revenge and then seeks you out to return the favor. This led to some of the most enjoyable moments we experienced during our short time with "GTA 5" Online. Spontaneous rivalries with other players added an extra level of unlawful spice to a game whose bedrock already consisted of devilishly entertaining chunks of criminality and moral depravity.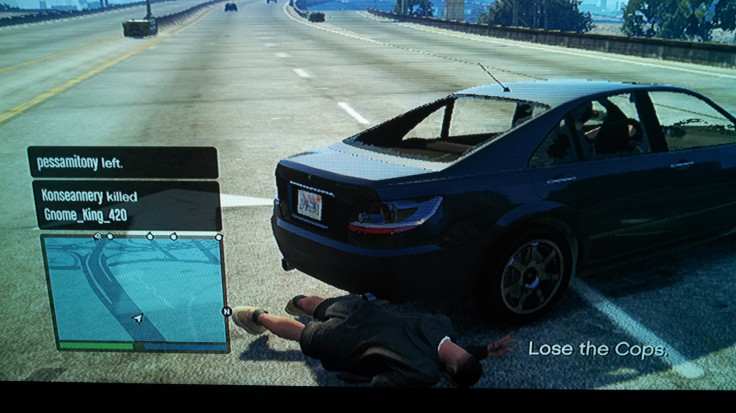 Map
Like the singleplayer "GTA 5" map, the map in "GTA 5" Online will mark not only other players, but places of interests as well. This includes jobs, establishments you can visit ranging from Los Santos Customs to safehouses, real estate that's available to buy, stores you can rob, and much more. Checkered flags on the map represent places where you can participate in races. With races as well as any other event represented by a blue icon, all you have to do is go to that point and walk into a similarly colored circle in order to take part in the activity. There are also the other, more familiar icons, like shirts, which symbolize clothing stores, and pairs of scissors, where you can get haircuts spruce up your looks.
"GTA 5" Online Stats
"GTA 5" Online keeps track of a multitude of statistics, ranging from deaths, to weapon accuracy, to the ways you've died, the amount of time you've spent underwater and much, much more.
Death
We died multiple times in "GTA 5" Online, but there was one death in particular that got our attention. After our very first death, we were treated to an image of a member of the Epsilon Program, a cult organization found in "GTA 5." This fellow floated in front of us and talked about a bunch of vague nonsense, like you'd expect any cult member to do. We wonder whether this is significant to the story in "GTA 5" Online.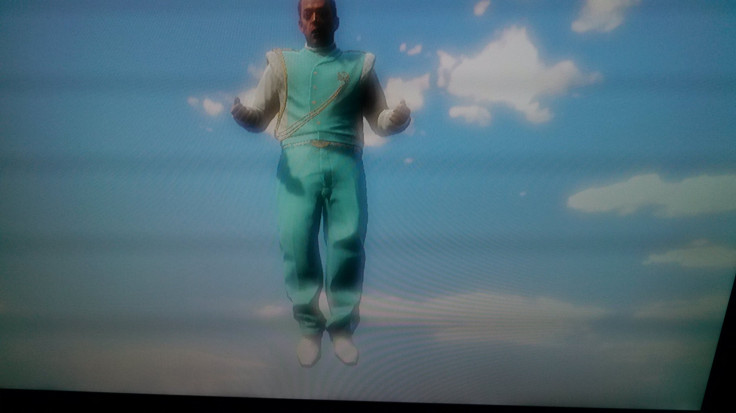 That pretty much sums up our experience with "GTA 5" Online so far. What do you think? Have you be able to play "GTA 5" Online yet? If so, what are your impressions? Sound off in the comments below.
© Copyright IBTimes 2023. All rights reserved.