'GTA 5' Online: 'Grand Theft Auto 5' Online Update Now Live, Available For Download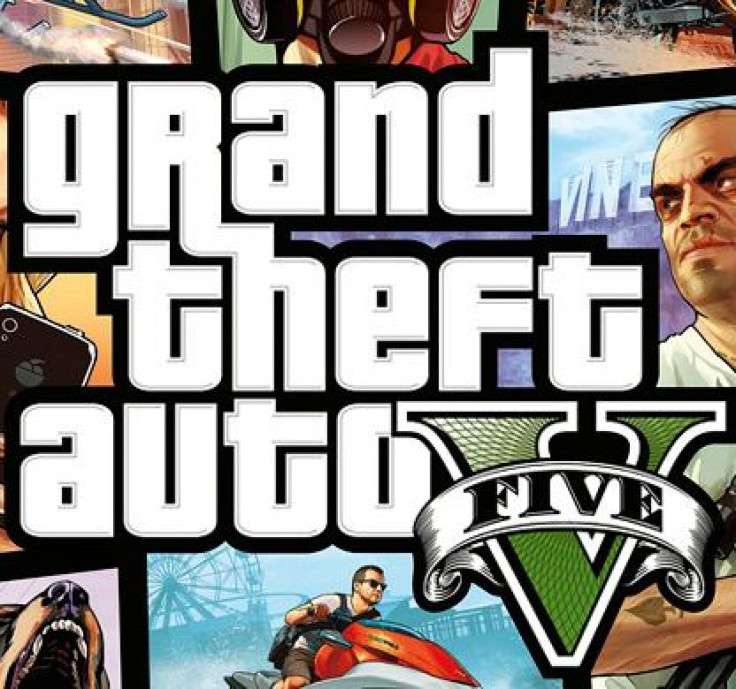 UPDATE 10/2/13 8:16 p.m. ET: Rockstar has provided additional updates regarding the issues and progress they made with the "GTA 5" Online launch. Read them below.
Thank you everyone for continuing to bear with us since yesterday's initial roll out of Grand Theft Auto Online – we're aware that a variety of technical difficulties have made it difficult to get access and that the experience has been a bit less than smooth for many of you who jumped in straight away, so here are a few updates as of this afternoon to keep you all apprised.
At the Rockstar Games Support site, there is a dedicated article listing out the most common technical issues being reported. Things are changing and developing frequently but here are some latest updates as of this afternoon:
For PlayStation 3 users, a PlayStation Network server issue was detected that was limiting the amount of possible concurrent users. This was preventing most players from accessing GTA Online altogether and as of this morning, that problem was resolved.
There is an issue that is preventing some players from getting through the first tutorial mission across both platforms. Many players have been able to get through this with repeated retries, and we are working on unblocking this for everyone as soon as possible.
This morning, we experienced some instability across the GTA Online services which is affecting even people who have progressed beyond the tutorial mission. We are identifying these issues now and are working to restore stability for users as soon as possible.
For the time being and until we have been able to get everybody access to GTA Online and things are running smoothly, we have disabled the option of purchasable GTA$ cash packs. Players can however keep on earning GTA$ by pulling off Jobs and other profitable gameplay activities rather than purchasing cash packs.
Original Story Below
UPDATE 2:08 p.m. ET: The official PlayStation Twitter account has had this to say about the launch issues suffered by "GTA 5" Online.
Grand Theft Auto Online: We are aware that some users are experiencing issues and we are working with @RockstarGames to resolve
UPDATE 11:29 a.m. ET: Rockstar Games in response to "GTA 5" Online connectivity and stability issues tweeted this message on its official Twitter account.
For those trying to get into GTA Online today, please bear w/ us on some day one tech connection issues that we're working to stabilize asap
UPDATE 10:23 a.m. ET: "GTA 5" Online is virtually unplayable due to issues with Rockstar's servers. The company said several issues are plaguing the multiplayer portion of "GTA 5," GameZone reports. For now, we recommend that you stick to single-player "GTA 5."
The original story begins here:
The update that will enable access to "Grand Theft Auto 5" Online is now available for download. Just start up "GTA 5," and you should get an automatic prompt to download an update for the game. After that, the "Online" tab within the game will be populated with "Grand Theft Auto 5" Online options and information.
Rockstar Games, the game's creator, initially announced that the "GTA 5" Online update would be available for download "around 7AM ET." Last week, the company warned that being able to play was "contingent on both Title Updates becoming available on each console's network." Rockstar noted that 7AM ET was a "general timeframe" and advised gamers to stay tuned to Facebook and Twitter for updates.
For what it's worth, we were initially able to start a game and get through the "GTA 5" Online opening cinematic screens after creating a female character in the "GTA 5" Online character creation menu. But once the cinematic ended, we we're presented with a "Failed to host a GTA Online session" error. The error prompted us to "Please return to Grand Theft Auto V and try again later." We've attempted to play "GTA 5" Online multiple times and have been stymie and presented with those messages each time. That doesn't necessarily mean that there are problems with "GTA 5" Online. The update enabling "GTA 5" Online could still be rolling out to Xbox 360 and PS3 networks.
We'll be covering the "GTA 5" Online rollout with continuous status updates, tips, how-tos, and more -- so stay tuned.
What do you think? Have you been able to play "GTA 5" Online? If so, what are your initial impressions? If not, describe the problems you've been experiencing.
© Copyright IBTimes 2023. All rights reserved.