Guantanamo Bay Prison Closure: Colorado Eyed By Pentagon To Host Prisoners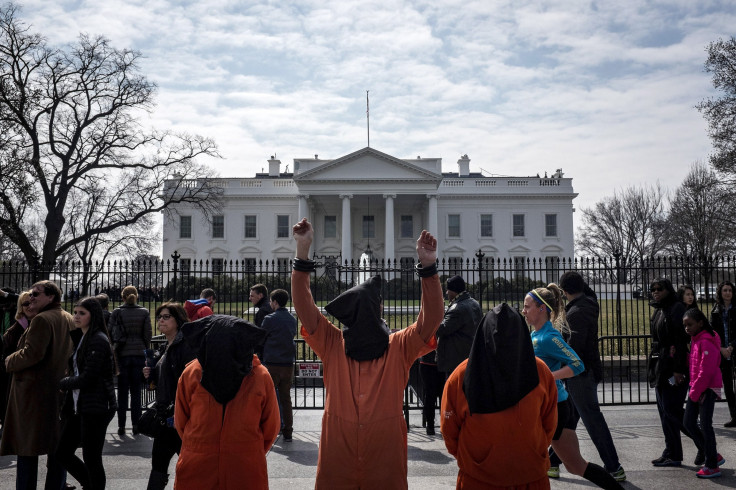 With Colorado's long history of holding some of the country's most dangerous criminals in mind, the Pentagon reportedly is taking a serious look at relocating prisoners held in the Guantanamo Bay detention facility to the state. The focus is the latest attempt by President Barack Obama's administration to find a solution to a problem that has been dogging the president since his first day in office.
A team of officials are to be sent by the Pentagon to investigate two facilities in the state, including the high-security complex known as ADX Florence, or Supermax, a federal prison with some of the nation's most dangerous convicts, according to the Wall Street Journal. Facilities in Kansas and South Carolina also have been considered recently.
The main obstacle facing Obama in shifting the 114 detainees currently held in Guantanamo has been convincing local lawmakers to accept them. Those pushing to move the prisoners to Colorado think the state's history with dangerous convicts will make it an easier sell to lawmakers there. The president and his administration have sought to transfer 50 of those detainees that are eligible to other countries.
The argument for holding the subset of prisoners that the administration hopes to transfer stateside is that they are too dangerous and should be held on the basis of prisoner of war principles, according to Defense Secretary Ash Carter.
Obama spent considerable time on the 2008 campaign trail rallying public sentiment against the protracted wars in Iraq and Afghanistan, and promised that he would shut Guantanamo Bay when he became president. He has encountered legal obstacles to closing the facility, however, and has fought with a resistant Congress for most of his presidency. Finding a way to close the base would be an important and long-sought achievement of his time in office.
© Copyright IBTimes 2023. All rights reserved.