Gun Control Laws 2017: Before Fort Lauderdale Shooting, Florida Lawmakers Wanted To Restrict Second Amendment Rights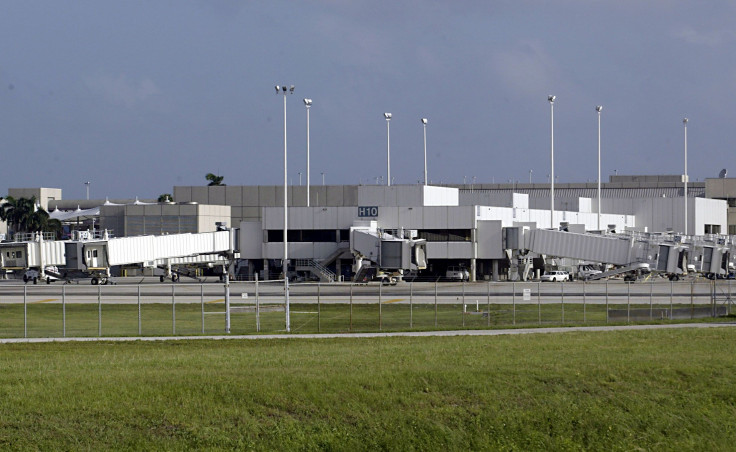 The deadly shooting at an airport in Florida on Friday afternoon came less than one day after a new gun control bill was introduced in the Sunshine State's legislature to ban assault rifles and ammunition. The bill that was introduced Thursday was in direct response to the Pulse nightclub shooting in Orlando that left 49 people dead in June.
It was not immediately clear what type of gun was used in Friday's shooting at the Fort Lauderdale-Hollywood International Airport, but reports indicated that "multiple people" were killed in the surprise attack by the baggage claim section of a Delta Airlines terminal.
"There is no legitimate reason whatsoever to own these types of weapons," Rep. Carlos Guillermo Smith said of House Bill 167, which the Democrat introduced. "We're not taking anybody's guns away, and we're not infringing on anybody's right to hunt or protect themselves in their home."
A vigil to remember the lives lost this past summer in Orlando was held last month to mark the six-month point since the deadliest mass shooting in modern American history took place.
<div style="width:100%;margin:10px 0;"><iframe src="https://w.graphiq.com/w/e0DdZ6tEky9?data-uid=6fa2ad8cd1&data-campaign=7baabe740b&data-pub=" width="600" height="513" frameborder="0" scrolling="no" style="position:static;vertical-align:top;margin:0 auto;display:block;width:600px !important;max-width:100%;min-height:513px !important;max-height:none !important;border:none;overflow:hidden;"></iframe><div style="text-align:center;font:14px/16px Helvetica,arial;color:#3d3d3d;"><a target="_blank" href="https://www.graphiq.com/vlp/e0DdZ6tEky9?data-uid=6fa2ad8cd1&data-campaign=7baabe740b&data-pub=" style="color:#3d3d3d;">Graphiq</a></div></div>
The motive for the deadly Fort Lauderdale airport shooting was not immediately known. However, the lone gunman in the Orlando shooting claimed he was inspired by the Islamic State militant terrorist group, also known as ISIS.
The Fort Lauderdale shooter was in custody, but other details about the person who opened fire was scarce. Aside from those who died in Friday's airport shooting, at least nine other people were injured in the attack. A rising death toll could indicate that an assault-style weapon, like the AK-47-styled automatic rifle used in Orlando, may have been used Friday.
"Assault weapons are the gold standard for mass murder. They are weapons of war, designed for war and have no place on our streets or in civilian hands," Smith said in a statement to the Florida Coalition to Prevent Gun Violence. "We all have the right to defend ourselves and our families with a firearm, but nobody needs military-style assault weapons to do it."
© Copyright IBTimes 2023. All rights reserved.