Guy Shoves 92-Year-Old Woman In Crazy NY Street Random Attack
KEY POINTS
A 92-year-old woman was walking with a pushcart on a street in Manhattan
A young man suddenly pushed her, which caused her to lose her balance and fell
The incident was captured by a surveillance camera
Another senseless violence in New York was recorded by a surveillance camera, this time involving a 92-year-old woman and what appeared to be a young man. The incident happened in Manhattan, amid the growing unrest over the death of George Floyd and the ongoing coronavirus crisis.
Minding Her Own Business
The video shows the elderly lady walking with a pushcart around 3:30 p.m. Friday (June 12) on Third Avenue, a short distance from East 16th Street in the Gramercy Park area. The woman was walking with her back to the camera while the still unidentified youth was going in the opposite direction.
When they were about one meter or less from each other, the young man suddenly struck his arm and closed fist to his left side, hitting the 92-year-old woman on the side of her head. Apparently unprepared with the force that hit her, the old lady staggered and fell to the concrete sidewalk, narrowly missing the steel fire hydrant nearby.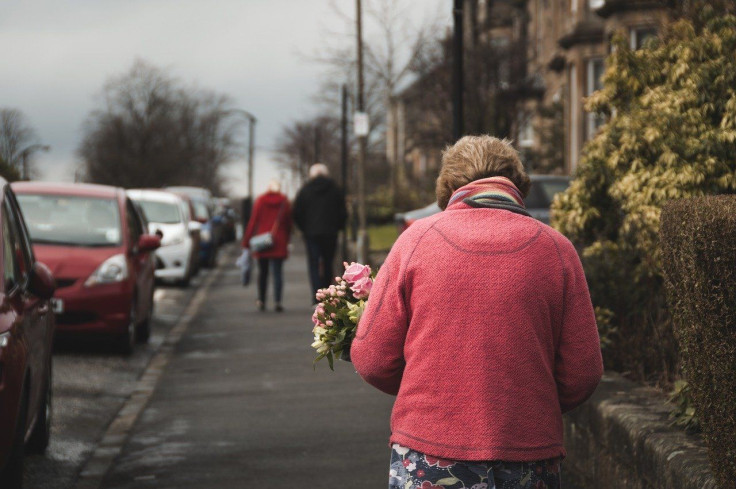 Froze In Disbelief
The surveillance footage also shows there was one witness to the shocking incident. The unnamed witness was walking behind the unidentified youth and appeared to freeze in disbelief as the scene of an elderly woman collapsing after being struck unfolds before his eyes.
The ruthless assailant, on the other hand, continues to calmly walk away as if it was nothing. After walking a few meters from his victim, he looked back at the old woman lying on the ground and in obvious pain. He then went on his way until he disappeared from the camera's view. Reports say the elderly lady sustained some injuries from the attack but is expected to fully recover.
Violent Trends
According to reports, the recent incident appears to have traces of a trend in 2017, which came to be known as the "knockout game." This trend or "game" involves a person or group of individuals suddenly attacking a random stranger walking on the street. Many people have been involved in those incidents at the time. They were subsequently arrested and slapped with hate-crime charges.
In the case of last Friday's assault, authorities still have to establish a motive. As of Monday, news reports say the attacker is still on the loose. In the video, he was seen wearing a purple or blue shirt and multicolored shorts.
Update:
An updated NYPost report says the brute that attacked an elderly woman by hitting her as they walked opposite each other on a sidewalk in NYC was apprehended by the police Tuesday morning. In a Twitter post, Police Commissioner Dermot Shea wrote: "Thanks to the outstanding work of @NYPDDetectives, this suspect has been apprehended." According to the police, the man is Rashid Brimmage, a 31-year-old convicted sex offender. He also has been arrested more than 100 times in the past.
© Copyright IBTimes 2023. All rights reserved.
FOLLOW MORE IBT NEWS ON THE BELOW CHANNELS