Gwen Stefani Reveals She Didn't Know Blake Shelton Existed Before Working On 'The Voice'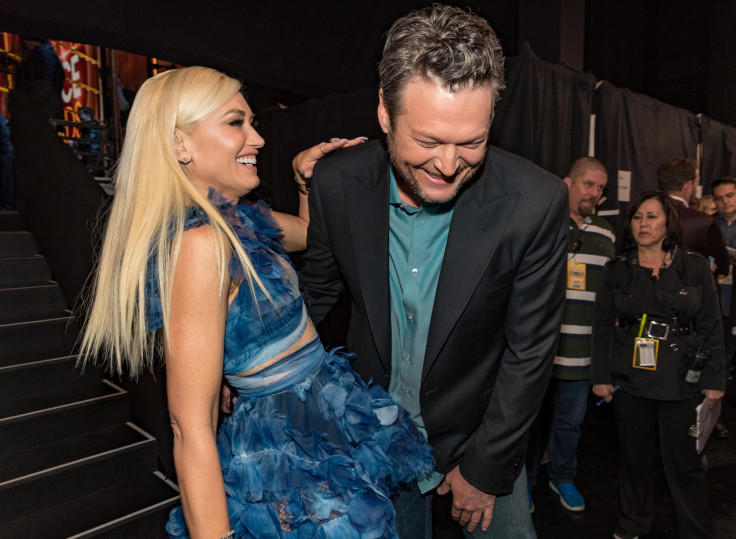 Gwen Stefani and boyfriend Blake Shelton are two of their respective genre's biggest stars, but before appearing on NBC's "The Voice," Stefani had no idea who Shelton was.
While the No Doubt singer constantly gushes about Shelton during her interviews, there was a time she didn't know he existed. During an appearance on "Late Night with Seth Meyers," Stefani revealed how little she knew about the country star.
"I didn't even know Blake Shelton existed in the world," Stefani said. Of course, that has since changed for the singer who now considers herself Blake's biggest fan. "Trust me, I'm like the biggest Blake Shelton fan now. I know all of his music."
Now that Gwen does know Blake exists, she can't stop praising him. "I love Blake," she told Seth Meyers. "He is the most incredible guy. Everybody loves Blake and that's the thing. There's not way around it. He's just a sparkly like happy, amazing person."
Even though Gwen loves her boyfriend, that doesn't mean she'll take it easy on him when it comes to "The Voice." When asked about Blake's winning streak on the singing competition, the singer said, "He is in trouble this season because I'm about ready to get on that."
While the No Doubt singer has her sights set on beating Blake, she recently admitted that Alicia Keys seemed like the coach to defeat this season. "This season is really intense. There's a lot of really, really good singers," she told Entertainment Tonight. "When you have someone like Alicia, I feel like everybody wants to be with Alicia. She's so good at pitching herself cause she's so amazing and then she's new. There's just something about it."
Season 12 of "The Voice" will premiere on Feb. 27 with the first night of the blind auditions and continue on Feb. 28 and March 2 with nights two and three. Stefani makes her return to the show after a two-season hiatus, replacing Miley Cyrus.
© Copyright IBTimes 2023. All rights reserved.