Gwyneth Paltrow, Brad Falchuk Spend Thanksgiving With Her Ex Chris Martin [PHOTO]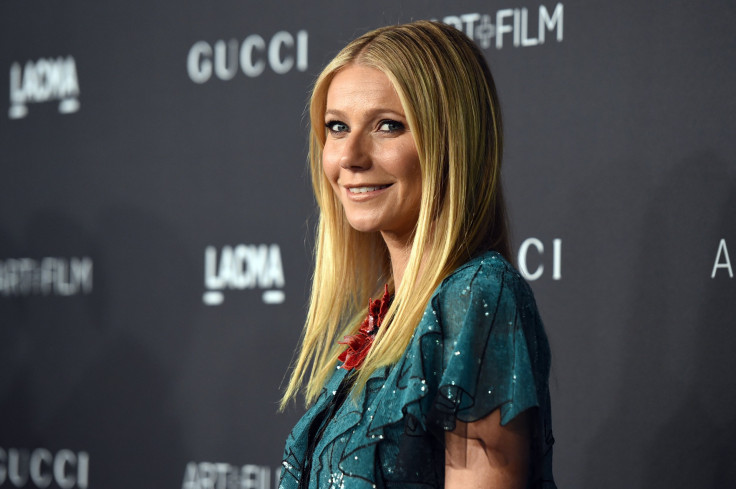 Gwyneth Paltrow has a modern family with rumored fiancé Brad Falchuk and ex-husband Chris Martin.
On Sunday, the "Avengers: Infinity War" star took to Instagram and shared a snap of the two men in her life, Falchuk and Martin. In the snap, both men are all smiles while they are seated at the table. "Sunday brunch #modernfamily," Paltrow wrote in the caption.
Paltrow's post gained praises from her followers. They are all impressed at how the "Shakespeare in Love" actress is able to maintain her good relationship with her ex-husband. In addition, they are surprised how Paltrow reunited the past and present men in her life.
"I really needed this reminder of this possibility this morning. Because love is love, because it is almost 2018. Thank you," one fan commented.
"Example for all blended families. Well done," user jennkfuentes wrote.
"Yes. That's how grown-ups roll. You share your kids and get along!" savvywords added.
Meanwhile, another user asked Paltrow to share relationship advice. "Maybe you can share some advice and more raw experiences that helped you get to this point - there are a lot of parents who could learn from this and don't know where to start," nellekeauch commented.
Last week, a source announced that Paltrow and Falchuk are already engaged. In fact, they have already taken their engagement photos. However, the couple has not confirmed this yet. The insider added that both knew that they wanted to be together for the rest of their lives, but they are not in a rush.
"They both knew it would happen, but it wasn't a big thing to them because they were both in long marriages before. There wasn't a rush," one insider said.
Paltrow was married to the Coldplay singer for 11 years. The exes share two children together: Apple, 13, and Moses, 11. Martin and Paltrow remain amicable after their split with the "Iron Man" star confessing that she did not imagine her marriage would end up in divorce.
"I am from a tribe of people who stay married. My parents stayed married until my dad died," Paltrow said. "I really don't come from a culture of divorce at all and I had very high hopes for what my life could be like."
What can you say about Paltrow's modern family? Drop a comment below.
© Copyright IBTimes 2023. All rights reserved.