Gwyneth Paltrow In Court As Trial Over Ski Collision That Left Man With 'Brain Injury' Begins
KEY POINTS
Terry Sanderson is suing Gwyneth Paltrow for allegedly crashing into him while they were both skiing in 2016
He is seeking $300,000 in damages after dropping a previous claim for $3.1 million
Paltrow filed a countersuit against Sanderson, claiming that he was the one who skied into her
Gwyneth Paltrow is on trial in Utah after being sued for a ski crash in 2016.
The actress was present in the Park City, Utah, courtroom as opening statements began in the case Tuesday.
Retired optometrist Terry Sanderson, 76, is suing the Oscar winner for negligence after she allegedly violently crashed into him and caused him serious injuries while they were both skiing on the beginners' slope at the Deer Valley resort in Park City in February 2016.
Sanderson's attorneys claimed that Paltrow was "distracted" when she allegedly skied "out of control" and hit the back of the retired doctor, knocking him to the ground and causing "a brain injury, four broken ribs and other serious injuries," the BBC reported.
His lawyers also claimed that after the collision, Paltrow "got up, turned and skied away, leaving Sanderson stunned, lying in the snow, seriously injured," The Guardian reported.
Sanderson now seeks damages of $300,000 after dropping a previous claim for $3.1 million. His lawyer claimed there's evidence Sanderson suffered more than $3 million in damages from his injuries.
Steve Owens, Paltrow's lawyer, dismissed Sanderson's allegations as "utter BS."
Paltrow filed a countersuit against Sanderson, claiming that he was at fault for the collision, which she said dealt her a "full body blow." She is seeking $1 in damages, plus attorneys' fees.
Owens said his client did not immediately leave the scene after the accident. Instead, Paltrow's ski instructor asked if Sanderson was OK, and the retired doctor, who had 15 documented medical conditions at the time, said he was and waived off help from ski patrol, according to Insider.
Paltrow's lawyer noted that Sanderson doesn't deny that interaction but said in court filings that he cannot remember it.
Paltrow also accused Sanderson of wanting to exploit her fame and wealth.
Lawyers for both parties said during opening statements that Sanderson emailed his daughter hours after the crash and told her, "I'm famous," Insider reported.
Sanderson's lawyer, Lawrence Buhler, insisted that the email is irrelevant to the trial and doesn't prove Sanderson didn't sustain serious injuries from the collision.
The BBC noted that the case appears to hinge on which skier was uphill at the time of the accident. Deer Valley's safety policies state that skiers "ahead or downhill of you have the right of way. You must avoid them."
In his opening statement, Paltrow's lawyer said that the actress had just begun descending the slope when a pair of skis suddenly appeared between her legs and a man collided into her back. Owens argued that Sanderson, who suffers from vision and hearing loss due to a previous stroke, may not have seen Paltrow before he collided with her.
Owens added that Paltrow initially suspected she was being assaulted and was so shaken that she didn't ski for the rest of the day.
"She may have sworn at him. It rattled her and it physically hurt her," her lawyer said.
But Sanderson's lawyer alleged that Paltrow was skiing erratically at the time because she was watching her children go down the slopes and showed a "conscious disregard for people."
"Distracted skiers cause crashes," Buhler said, noting that Paltrow is a seasoned skier and is well aware of the rules.
"She knew that skiing that way, blindly skiing down a mountain while looking up and to the side, was reckless, she knew that continuing to ski that way ... she would crash into somebody below her," Sanderson's lawyer continued.
Sanderson's friend Craig Ramon, the first witness to take the stand in the case, testified that he heard a scream and saw Paltrow crash into Sanderson.
But Paltrow's lawyers noted that Ramon is colorblind and argued that he could not have distinguished which skier caused the crash from his or her clothing alone.
The trial is expected to last eight days.
It is not yet known if Paltrow will take the stand, but her attorney told the jury they would hear from family members who were skiing with her at the time of the incident.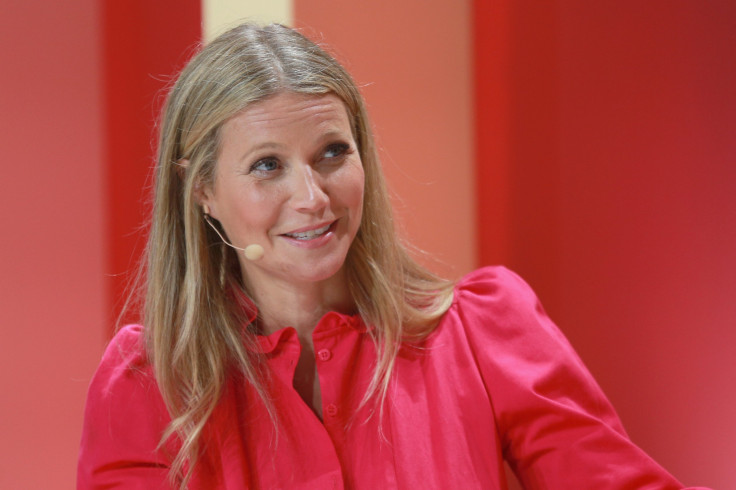 © Copyright IBTimes 2023. All rights reserved.