Meghan Markle, Harry Spotted At Ellen DeGeneres, Portia's Renewal Of Vows After Skipping Oprah's Birthday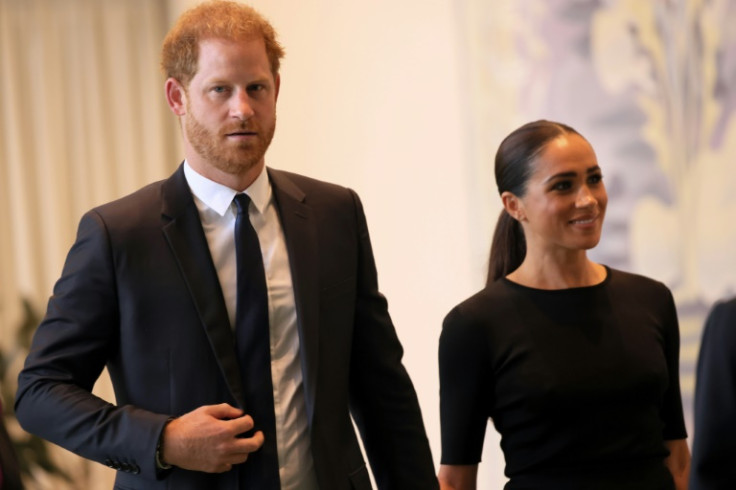 KEY POINTS
Prince Harry and Meghan Markle attended Portia de Rossi's birthday party, which turned into a vow renewal ceremony
Orlando Bloom, Katy Perry, Jennifer Aniston, Courteney Cox and more were present at the event
The Sussexes sighting at Ellen DeGeneres and de Rossi's gathering came after they missed Oprah Winfrey's birthday bash
Prince Harry and Meghan Markle were spotted at a star-studded event after their noticeable absence at Oprah Winfrey's birthday bash.
The Duke and Duchess of Sussex made a rare appearance following the release of Prince Harry's memoir, "Spare." They were spotted at Ellen DeGeneres and Portia de Rossi's surprise renewal of vows Tuesday, People reported.
It was thought to be de Rossi's 50th birthday party. However, she surprised the former TV host by turning it into a vow renewal ceremony with Kris Jenner officiating the service.
Aside from Prince Harry and Markle, Jennifer Aniston, Katy Perry, Courteney Cox, Orlando Bloom, Gwyneth Paltrow and more Hollywood celebrities were present.
The Sussexes' sighting at DeGeneres and de Rossi's renewal of vows came just days after they were noticeably missing at Winfrey's 69th birthday bash on Jan. 29. Royal experts weighed in on the couple's absence at the event, and they have mixed opinions about it.
Kinsey Schofield, host of the "To Di For Daily" podcast, told Fox News Digital that Markle's absence at Winfrey's party attended by Kim Kardashian, Jennifer Lopez, Rita Wilson, Kris Jenner, Jessica Alba, Gayle, King and more was not surprising.
"I live in Los Angeles and have spent years in PR," the "R is for Revenge Dress" author explained. "Word on the street is that Harry and Meghan aren't invited anywhere because all eyes would be on them, and it would distract from the cause or event."
She added that the Duke and Duchess of Sussex "are seen as drama." Also, they were allegedly not trustworthy.
"They are also considered untrustworthy and a private conversation you have with them could end up repeated on a podcast, a reality show, or within a book," she noted.
Meanwhile, American journalist Christopher Andersen, the author of "The King," believed there was another reason Markle wasn't at Winfrey's celebration. In his opinion, the Sussexes and Winfrey were only keeping things "down low."
"I have to be honest., I've interviewed Oprah several times over the years, starting when she first burst onto the national scene in the 1980s," Andersen told Fox News Digital. "If there is one thing Oprah is, it's loyal. I think people are reading a lot more into this supposed snub than they should. My reading of the situation is that both Oprah and the Sussexes realize this is a very delicate moment for Harry and Meghan as we approach the coronation of King Charles."
He said appearing in a "glitzy, high-profile event with Hollywood A-listers" to honor Winfrey wasn't what the Sussexes needed at present. However, he believed the TV host and the royal couple were still friends.
"That would certainly rub King Charles the wrong way, not to mention an already hostile British public. I'm certain Harry and Meghan remain on friendly terms and are keeping the whole Oprah/H&M thing on the down-low," Andersen added.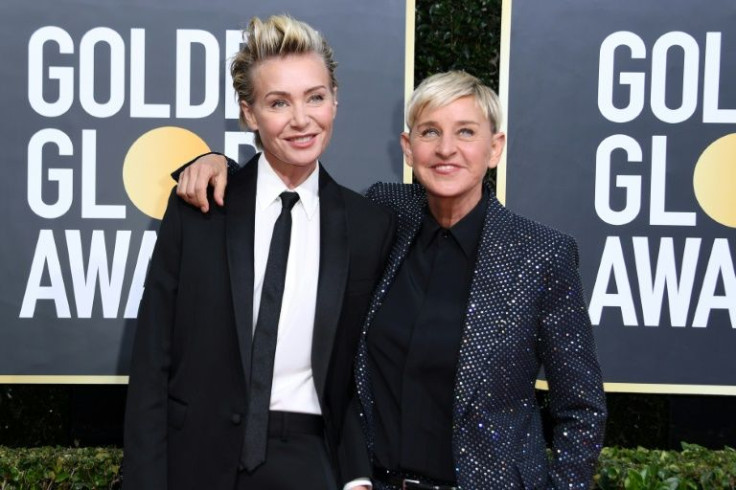 © Copyright IBTimes 2023. All rights reserved.