Gymnastics Coach Accused Of Voyeurism, Setting Up Cameras In Students' Bathroom
KEY POINTS
A 44-year-old Washington man allegedly set up hidden cameras in the bathroom of the gymnastics center he worked at
A search of his phone revealed it contained a file that allegedly depicted child porn
He was charged with first-degree attempted voyeurism and second-degree possession of child pornography
A 44-year-old man from Everett, Washington, has been charged this week with placing cell phone cameras in a bathroom used by minors and possessing child pornography.
Patrick Kunz, of Edmonds, was charged Monday with first-degree attempted voyeurism and second-degree possession of child pornography, local newspaper The Daily Herald reported.
Kunz had been a coach and head of the surveillance system at Leading Edge Gymnastics Academy in Everett when a hidden phone camera was found in one of the center's bathrooms in December last year, according to the outlet.
A preteen girl had found a paper towel dispenser box with a hole in the corner facing the toilet of the bathroom, according to charging documents filed in Snohomish County Superior Court. The lens of a cell phone camera was facing out inside the hole, witnesses said.
At least six girls had used the bathroom while the box was there, one coach told police.
Another coach had told Kunz to prepare security footage while she reported the incident to police. However, Kunz reportedly lingered for about 15 to 30 seconds instead of following her out of the bathroom. Police later arrived and looked inside the box but found that there was no longer a cell phone inside.
Kunz claimed in a written statement that he had not entered the bathroom, as per The Daily Herald. He also told detectives he touched the box a few days earlier but denied setting up a camera inside it.
Additionally, he told police he was in the bathroom the previous day but only stood in the doorway on the day the box was discovered and when the coach showed him the suspicious box.
Prior to the discovery, surveillance footage showed Kunz standing in the bathroom hallway carrying what detectives believed looked like a roll of paper towels. He later went to the front desk before heading back down to the bathroom hallway while holding something that he seemed to be trying to hide.
Kunz was also seen in the video using his phone near the front desk. He looked distracted as he continued to use the phone when he returned to coach students, the charging documents said. Staff did not usually use their phones while coaching, according to witnesses.
"It is possible that the defendant was deleting files and other information from the phone during this time," Snohomish County deputy prosecutor Michael Boska wrote in the charging papers.
A similar discovery was made in the gym's bathroom in mid-October last year when a man who had come to repair a sink discovered a Google Pixel 2XL smartphone wedged under it. It was reportedly hot to the touch and had been actively recording.
Academy leaders turned over the device to police, but they were unable to access it because it was locked with a passcode. Kunz had spotted the phone at some point after it had been seized and said he used to own the same phone model, which he claimed he had lost.
Kunz later uninstalled and reinstalled the operating system on a work-issued laptop for his IT job a day after the phone was located.
Following the December 2020 discovery, Kunz voluntarily gave authorities his cell phone that was issued to him by his other employer, an IT business based in King County.
While detectives did not find any videos of minors in the bathroom, they did, however, find two videos dated Dec. 6 that were pending deletion. Both videos showed a black screen with the sound of a fan, which matched the "distinct pattern" of the one in the gymnastics facility's bathroom, according to the charges.
Another file also allegedly depicted child porn, according to The Daily Herald report.
Kunz's wife, who moved out after finding out her husband was a suspect, told detectives she caught him secretly recording her.
Prosecutors did not object to Kunz remaining out of custody as he awaits trial under the condition that he has no interactions with minors and no contact with the gym.
Kunz is scheduled to appear in court for his arraignment on Aug. 4.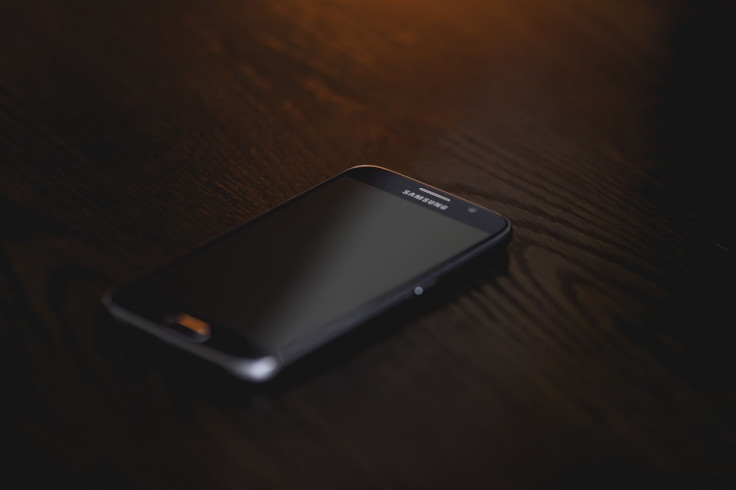 © Copyright IBTimes 2023. All rights reserved.