'Haikyuu!!' Season 4, Episode 19 Synopsis, Spoilers: 'The Ultimate Challenger'
KEY POINTS
Miya brothers strike against Nishinoya in the upcoming episode
The new installment is titled "The Ultimate Challenger"
"Haikyuu!!" Season 4, Episode 19 is airing Friday
After showcasing the fierce battle between Nekoma High and Sarukawa Tech High, the anime brings its focus back on the ongoing Inarizaki High vs. Karasuno High match. "Haikyuu!!" Season 4, Episode 19, titled "The Ultimate Challenger," will see the Miya brothers in action against Hinata, Kageyama and other Karasuno High players.
The official synopsis for "Haikyuu!!" Season 4, Episode 19, hints one of the players from Karasuno High struggling to counter Atsumu and Osamu's perfect attacks. As the match enters its second set, the Miya brothers target Nishinoya. Can Hinata, Kageyama and others rally around their teammate and counter the attacks?
Meanwhile, Nekoma High emerge as winners in a nail-biting match against Sarukawa Tech High. "Haikyuu!!" Season 4, Episode 18, which is titled "Trap," shows Sarukawa Tech High's plan to crush the opponent's setter – Kenma.
The second set of the match witnesses Sarukawa Tech High take a lead against their opposing team. Coach Nekomata notes that Sarukawa Tech High are targeting the ball at difficult places and deliberately holding back in an attempt to beat Kenma.
The plan is to exhaust Kenma and crush Nekoma High. Sarukawa Tech High are aware of Kenma's low stamina weakness and they wish to use it against the team.
However, Kenma shows exemplary efforts despite numerous attempts by the opponents to beat him.
Sarukawa Tech High realize that they are being trapped by Kenma's tactics. Kenma uses their plan against them and lets his team members score aggressively.
Toward the end of the episode, Kenma, Tora and other Nekoma High players observe Karasuno High's match against Inarizaki. If Karasuno High win the match, they will be facing Nekoma High next in the tournament.
The cast of the anime includes Kaito Ishikawa as Tobio Kageyama, Ayumu Murase as Shoyo Hinata, Hiroshi Kamiya as Ittetsu Takeda, Hideaki Kabumoto as Osamu Miya, Mamuro Miyano as Atsumu Miya, Kouki Uchiyama as Kei Tsukishima, Jun Nazuka as Aran Ojiro, Nobuhiko Okamoto as Yu Nishinoya, Nobuyuri Sagara as Hisashi Kinoshita, Ryusei Nakao as Tanji Washijo, Subaru Kimura as Satori Tendo, Yuu Hayashi as Ryunoksuke Tanaka, Yu Miyazaki as Sachiro Hirugmai and Yoshimasa Hosoya as Asahi Azumane.
"Haikyuu!!" Season 4, Episode 19 is scheduled to release Friday, 1.27 p.m. ET. Crunchyroll is streaming the episodes online.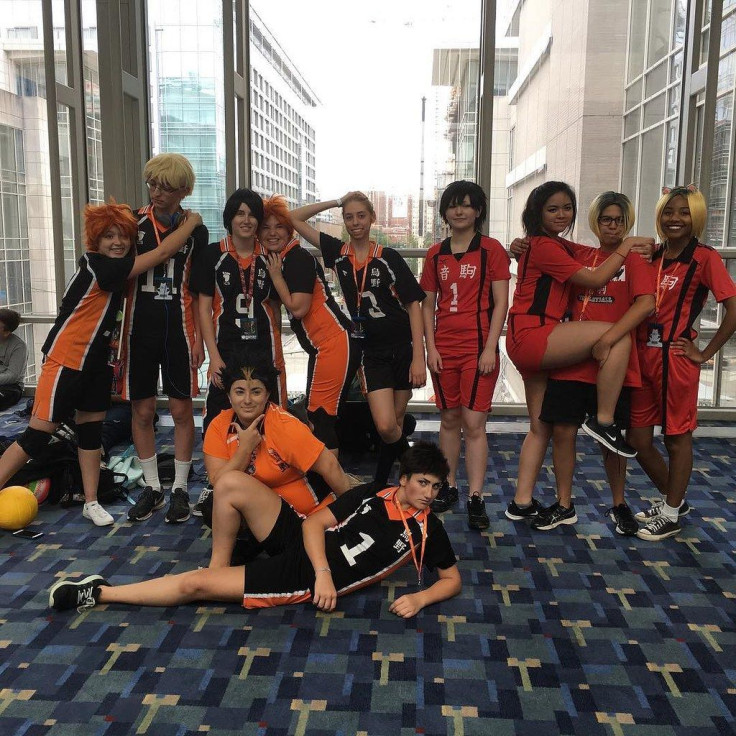 © Copyright IBTimes 2023. All rights reserved.