Hall & Oates Sues 'Haulin' Oats' Granola; Joins Don Henley And Beyonce In Enforcing Name Trademark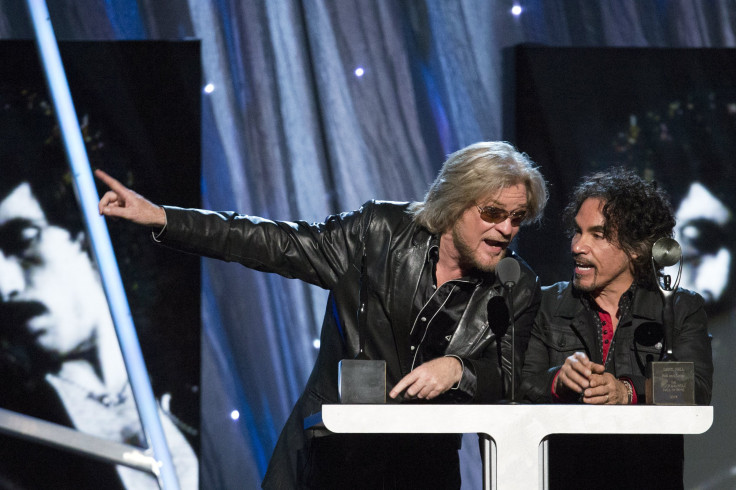 Puns may be the lowest form of wit, but they're usually pretty harmless -- unless you're a brand punning on a celebrity name. In the latest such case, pop duo Hall & Oates is not amused by the small-batch granola line called "Haulin' Oats," so they're suing the cereal's maker, Brooklyn-based Early Bird, for profiting off their name, reports the New York Post.
"The name and mark Haulin' Oats is an obvious play upon Plaintiff's well-known Hall & Oates mark, and was selected by defendant in an effort to trade off of the fame and notoriety associated with the artists' and plaintiff's well-known marks," according to the lawsuit brought by the singers of "I Can't Go For That" fame.
It wouldn't be the first time a brand name echoed a celebrity's name. Instead of merely cringing when he saw his name used punningly, Don Henley of the Eagles band filed a lawsuit in 2014 against Duluth Trading Co. for infringing on his tradmark in an ad for its Henley T-shirt, reported Rolling Stone. "Don a Henley," the punny ad commanded, "and take it easy." According to the lawsuit, the ad not only used Henley's name but also referenced one of the Eagles' biggest hits, "Take It Easy."
"Both Mr. Henley and the Eagles have worked hard, for over 40 years, to build their names and goodwill in the world community," Henley's rep Larry Solters told Rolling Stone. "They pride themselves on the fact that they have never allowed their names, likenesses or music – individually or as a group – to be used to sell products. Their names are their trademarks and, therefore, they take offense when an individual or a business tries to piggyback and capitalize on their art, their hard work and their goodwill in the public arena."​
It's not just established brands that celebs have to watch out for. In January, Beyoncé threatened a company selling "Feyoncé" mugs on Etsy with a lawsuit, according to gossip site TMZ. The mugs featured the crudely painted word "Feyoncé" (a cross between Beyoncé and fiance), and the "O" was turned into a diamond ring, no doubt referencing Bey's hit "Single Ladies (Put A Ring On It)." To top it off, there was an accent on the final "e." Bad news if you were thinking it would be a great gift for a newly engaged friend: The mugs are no longer available.
© Copyright IBTimes 2023. All rights reserved.