Hallmark And Lifetime's Diverse Christmas Movie Slates Are Here To Stay
When winter holiday romance movies take over the cable airwaves, viewers can count on a few constants: Man and woman meet, usually in a charming small town that holds a Christmas festival. They then fall in love before hitting a rough patch only to go on to live happily ever after.
But the films that aired this past December didn't stick to the formula.
The storylines were basically the same, but the leads were much different. They weren't just white, but Black, Asian, and Hispanic. Men fell in love with men. One woman used a wheelchair. And, for the past couple of years, a couple of movies have celebrated Hanukkah, a Jewish observance.
Cable's two biggest players in holiday movies -- Lifetime and the Hallmark Channel -- are unabashedly making a push for diversity as audiences drive the networks to be more inclusive.
"An ongoing and top priority for us is increasing diversity and inclusion among our on-air talent, characters, and storylines," said Michelle Vicary, who oversees Hallmark's original programming. "We are committed to producing programming that reflects the experiences of all viewers, creating an environment where everyone feels welcome."
Lifetime's Sapna Vyas made the same point.
"The intent is to make others who are consuming it feel that and to recognize there isn't just one type of character out there telling these stories or one type of family," said Vyas, vice president of original movies. "It's many, from all kinds of backgrounds, and all kinds of families, and all kinds of celebrations to be shown."
Vicary told International Business Times that last year represented Hallmark's most diverse holiday slate ever and promised "a broad representation of cultural backgrounds, belief-systems, lifestyles, and ethnicities" in the long term.
Numbers show the movies indeed veered from mostly white actors involved in heterosexual relationships.
In 2020, the Hallmark Channel's "Countdown to Christmas," Hallmark Movies & Mysteries' "Miracles of Christmas," and Lifetime's "It's A Wonderful Lifetime" events premiered 74 new titles -- 13 of which had a Black star, three featured Asian-American leads, two had actors of Middle Eastern descent, and two starred actors of Indian descent.
And for the first time, two films featured male couples -- played by gay actors.
The shift started in 2015 when not a single Black actor was nominated for an Oscar. Outrage from both the acting community and audiences forced Hollywood -- the big screen and TV -- to rethink casting.
Two years later, Hallmark's then-CEO Bill Abbott talked about diversity with International Business Times.
"I feel like this is an industry-wide problem," Abbott told IBT. "Others have made a little more progress than we have made, granted, but, at the same time, certainly we, as a brand and as an organization, we have a great track record of doing the right thing and I think that you will see significant change over the years as we continue to evolve our content."
Abbott left Hallmark a year ago after a fraught 2019 holiday season marred by his decision to yank a commercial about a same-sex couple, then do an about-face. His successor is Wonya Lucas, a Black woman who led Public Broadcasting Atlanta for five years.
This holiday season, Hallmark showed a different side.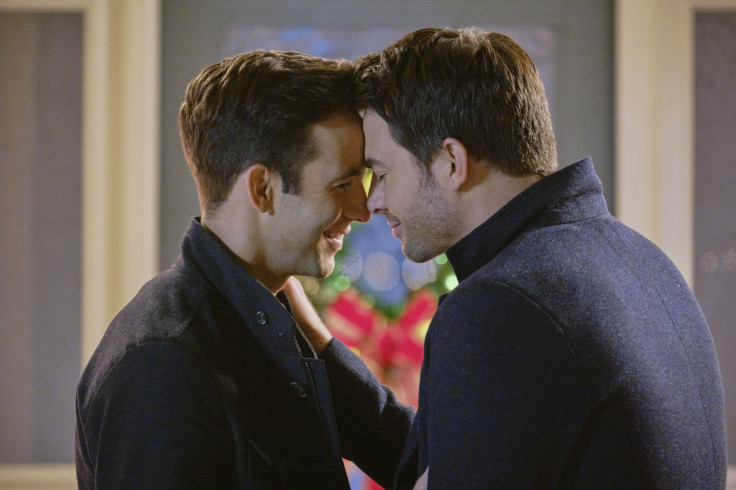 "The Christmas House," for example, showcased three relationships in one family, including husbands Brandon (Jonathan Bennett) and Jake (Brad Harder) who hoped to adopt a baby. The movie was the network's first to feature a same-sex male couple. A female partnership was featured in the summer film "Wedding Every Weekend."
And, for the third time, Hallmark gave a nod to Jewish viewers with "Love, Lights Hanukkah!" starring Mia Kirshner and Ben Savage. The network aired "Double Holiday" and "Holiday Date" in 2019.
Important to Lifetime's own diversity initiative is more diverse writers and producers who can create stories true to their communities.
"The decision is to be developing stories with creators that are authentically tied to these stories, not just having a script sitting there and just going 'let's cast this diverse.' That's never been our mentality," Vyas said. "That's always come from the bones of the concepts from the creators themselves, and the people who are passionately pitching us each movie."
The network's "The Christmas Setup" starred real-life husbands, Ben Lewis and Blake Lee. Michael J. Murray, who is gay, wrote the script, and a gay director and a gay producer were behind the camera.
"This is just a really powerful example that gay people aren't just family-friendly, they are your family," Lewis told "Good Morning America" ahead of the movie's release. "They're in every family, and to see the gay community represented in this type of movie is really significant."
Also in Lifetime's lineup was "Feliz NaviDAD" with Mario Lopez, and the Asian-American "A Sugar & Spice Holiday," starring Jacky Lai and Tony Giroux.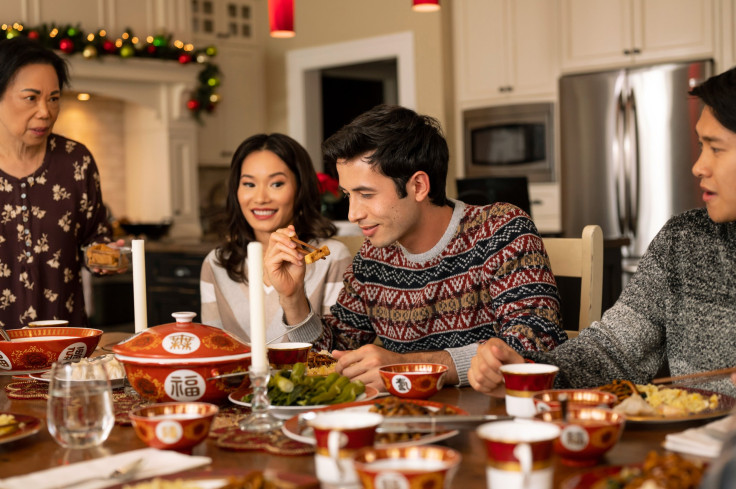 Costume designer Trish Petrovich told IBT that getting Lai's wardrobe right sent an important message to viewers.
"We knew that it was important for her to have genuine elements of her culture," Petrovich said about Lai's character, Suzy.
Petrovich and her team researched both the Cantonese and Mandarin cultures to find out which one represented the family.
"With the fabrics, we had to be careful because it wasn't clarified in the script what their dominant language was, because the actual prints on the fabrics are specific to Mandarin or Cantonese," she told IBT. "So we had to fact check with the script...like, OK, what do they speak at home? And then we had to find out if the fabrics we were using were actually representing that dialect."
Another film that Lifetime was particularly proud of was "Christmas Ever After," its first holiday romance to star a disabled woman. Landing the part was Tony winner Ali Stroker, who uses a wheelchair. Viewers went wild, Vyas said.
"To see members of the disabled community respond to it like, 'Wow, I've never seen myself in a movie like this, how come I haven't seen that before?'--it means a lot," she said.
Director Pat Kiely told IBT he had simply wanted to make a movie about two people falling in love -- one just happened to have a disability.
"I never wanted it to be a film about the fact that the character used a wheelchair, it was just a love story, and a sidebar to that was just a part of her character profile that she happened to use a wheelchair," he said.
Kiely credited Stroker with making the movie so relatable by authentically portraying her character but never making her physical limitations the focus.
"It was really important to her that her disability did not define her, that we were just making a romantic comedy with this character who just happened to use a wheelchair," he told IBT. "It wasn't front and center, it didn't define who she was at all, and that was also really important to me."
And more holiday romance movies with diverse casts and plot lines are undoubtedly coming because of audience demand. Vyas is already thinking about Lifetime's next slate of holiday romances.
"It's true to who we are as a network, to our audience, and to our talent. It comes very organically...it's not just some frosting put on at the end of the movie to figure out," she said. "We care about who is behind and in front of the camera from the get-go and thinking bigger, and of course, we want to stay in the space and continue to be proud of what we put out there."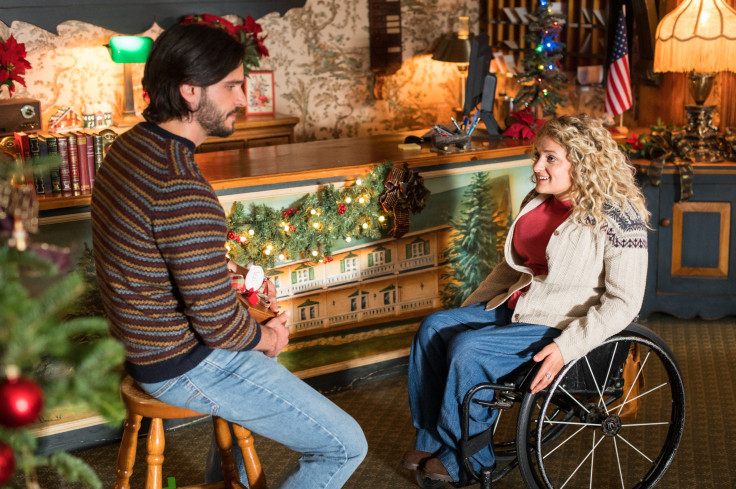 © Copyright IBTimes 2023. All rights reserved.
FOLLOW MORE IBT NEWS ON THE BELOW CHANNELS