Hallmark's 4th of July Marathon Schedule 2022: Fourth Of July Holiday Movie Countdown
Fourth of July celebrations will be more celebratory than ever for many, but for those who have cooler climates on the brain, Hallmark Channel is focusing its attention on a much colder holiday season, with the official beginning of their Christmas in July holiday programming event.
Featuring many of their epic romances from years past taking place in snowy villages and towns, the network is bringing fans a dose of the festive holiday season, complete with Christmas carols, gifts, sweaters and of course, many kisses under the mistletoe. So if you're feeling more up for wintery programming this Fourth of July, there will be something for you when the festivities officially kick off beginning Friday, July 1 at 10 a.m.
Check out the full schedule below:
Friday, July 1:
10:00 a.m.: "A Christmas Detour" (2015)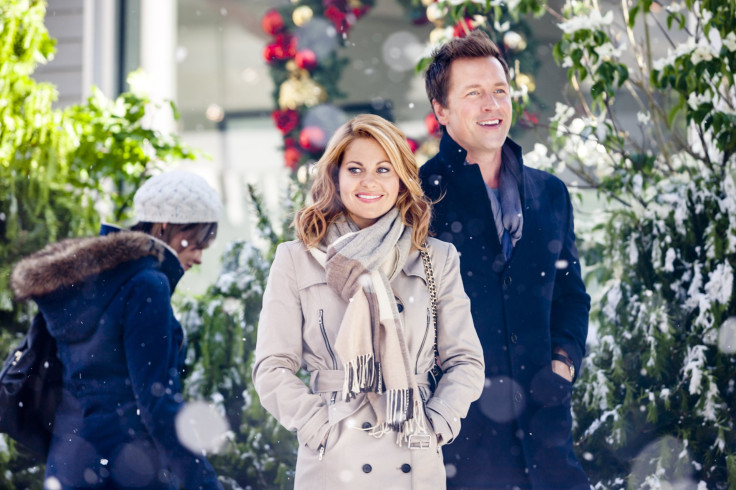 Synopsis: Two travelers find themselves linked during a snowstorm. Paige needs to find a way to the city to meet her fiancé's parents and it's up to a guy she can't stand, Dylan, to get her there.
Starring: Candace Cameron Bure, Paul Greene
12:00 p.m.: "Boyfriends Of Christmas Past" (2021)
Synopsis: Leading up to Christmas, marketing executive Lauren is visited by the ghosts of four ex-boyfriends. She must learn to open her heart or risk losing her best friend, Nate.
Starring: Catherine Haena Kim, Raymond Ablack
2:00 p.m.: "Christmas Made To Order" (2018)
Synopsis: Steven recruits holiday coordinator Gretchen to bring Christmas joy to his family. Neither expected the Christmas spirit to bring them closer to each other.
Starring: Alexa PenaVega, Jonathan Bennett
4:00 p.m.: "The Mistletoe Secret" (2019)
Synopsis: Aria hopes being selected for "Sterling Masters' Big Holiday Adventure" will save Christmas in Midway. Little does she know that Alex Bartlett is the voice behind Sterling Masters.
Starring: Kellie Pickler, Tyler Hynes, Patrick Duffy
6:00 p.m.: "One Royal Holiday" (2020)
Synopsis: When Anna offers a stranded mother and son shelter in a blizzard, she learns that they are the Royal Family of Galwick. Anna shows the Prince how they do Christmas in her hometown of Kentsbury.
Starring: Laura Osnes and Aaron Tveit
8:00 p.m.: "Switched For Christmas" (2017)
Synopsis: When identical twin sisters are stuck planning their respective Christmas parties, they're convinced the grass is greener on the other side.
Starring: Candace Cameron Bure, Mark Deklin
10:00 p.m.: "Christmas With The Darlings" (2020)
Synopsis: When an assistant gives her final notice, she is drawn into helping the charming, younger brother of her wealthy boss as he looks after his orphaned nieces and nephew through Christmas.
Starring: Katrina Law, Carlo Marks
Saturday, July 2:
10:00 a.m.: "Christmas Next Door" (2017)
Synopsis: Eric Randall, an author of lifestyle bachelor books, is left in charge of his niece and nephew for the holidays. Eric turns to his friend April, a lover of all things Christmas, for help.
Starring: Jesse Metcalfe, Fiona Gublemann
12:00 p.m.: "Christmas At The Plaza" (2019)
Synopsis: When historian Jessica is hired to create The Plaza's Christmas display, she finds more than facts while teaming up with handsome decorator Nick to bring the display to life.
Starring: Elizabeth Henstridge, Ryan Paevey
2:00 p.m.: "Never Kiss A Man In A Christmas Sweater" (2020)
Synopsis: Single mom Maggie is facing Christmas alone until Lucas crashes into her life and becomes an unexpected houseguest. Together they overcome Christmas while finding comfort in their growing bond.
Starring: Ashley Williams, Niall Matter
4:00 p.m.: "A Royal Christmas" (2014)
Synopsis: Prince Leopold, heir to the throne of Cordinia, falls in love with Emily Taylor, a humble seamstress from Philadelphia. But the young prince's wishes are challenged by his mother, who wants him to marry royalty.
Starring: Lacey Chabert, Stephen Hagan
6:00 p.m.: "Christmas Under Wraps" (2014)
Synopsis: With a residency at a top hospital and a boyfriend she adores, Lauren appears to have her entire life figured out. But when she loses both her job and her beau on the same day, Lauren reluctantly accepts a position in Alaska.
Starring: Candace Cameron Bure, David O'Donnell
8:00 p.m.: "On The 12th Date Of Christmas" (2020)
Synopsis: Two co-workers vying for the same promotion are tasked to create a 12 Days of Christmas scavenger hunt to promote the premiere of a new hotel.
Starring: Mallory Jansen, Tyler Hynes
10:00 p.m.: "A Christmas Treasure" (2021)
Synopsis: After opening a 100-year-old time capsule and meeting a charming chef, Lou questions whether or not she should move to New York after Christmas and further her writing career.
Starring: Jordin Sparks, Michael Xavier
Sunday, July 3:
10:00 a.m.: "Christmas At Pemberley Manor" (2018)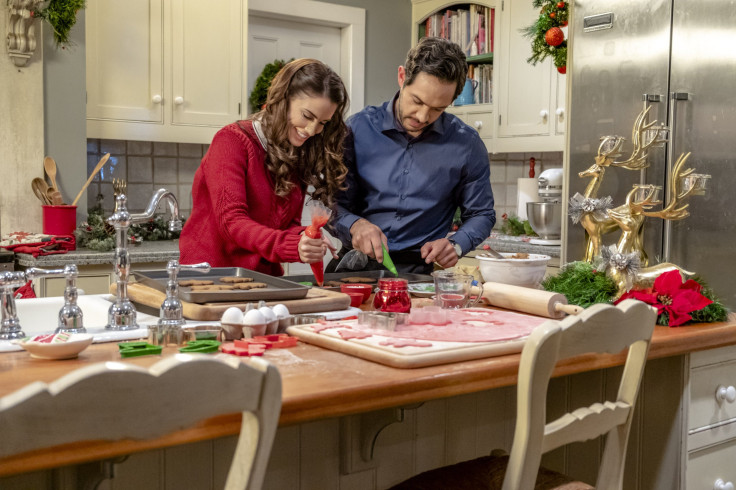 Synopsis: In this holiday re-imagining of "Pride and Prejudice," rookie party planner Elizabeth works with the all-business William Darcy to put together a Christmas Festival at Pemberley Manor.
Starring: Jessica Lowndes, Michael Rady
12:00 p.m.: "Christmas In Evergreen: Letters To Santa" (2018)
Synopsis: Lisa Palmer's trip home to Evergreen for the holidays finds her fulfilling the wishes of a Christmas Past and finding a romance full of Christmas magic.
Starring: Jill Wagner, Mark Deklin
2:00 p.m.: "The Christmas Cottage" (2017)
Synopsis: Interior designer Lacey and the maid-of-honor in her best friend's wedding finds herself snowed in at the Christmas Cottage, alongside her ex-boyfriend.
Starring: Merritt Patterson, Steve Lund
4:00 p.m.: "Pride, Prejudice, And Mistletoe" (2018)
Synopsis: When Darcy returns home to plan a Christmas charity event with her old rival Luke, she realizes what is important in life by repairing her relationship with her father and finding love.
Starring: Lacey Chabert, Brendan Penny
6:00 p.m.: "The Most Wonderful Time Of The Year" (2008)
Synopsis: Single mom Jennifer Cullen is having trouble finding joy in the holiday season. Then her Uncle Ralph arrives at her home with the young, handsome Morgan Derby. Morgan's love of Christmas and life is contagious.
Starring: Henry Winkler, Warren Christie, Brooke Burns
8:00 p.m.: "The Nine Lives Of Christmas" (2014)
Synopsis: Zachary Stone, a handsome bachelor with a distaste for responsibility, sees his life change before his eyes when he decides to adopt a stray cat.
Starring: Brandon Routh, Kimberly Sustad
10:00 p.m.: "The Christmas Contest" (2021)
Synopsis: Exes Lara and Ben compete in a Christmas contest to win money for the charity of their choosing. The city watches them battle and choose what is more important, victory or love.
Starring: Candace Cameron Bure, John Brotherton
Monday, July 4:
10:00 a.m.: "It's Christmas, Eve" (2018)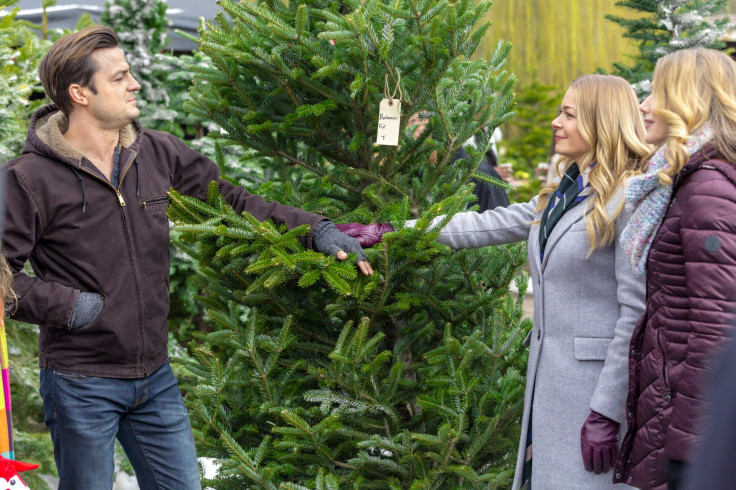 Synopsis: Mistletoe magic comes to town when a school superintendent, forced to make cutbacks, meets a widower music teacher and his 9-year-old daughter.
Starring: LeAnn Rimes, Tyler Hynes
12:00 p.m.: "Christmas Waltz" (2020)
Synopsis: After Avery's storybook Christmas wedding is canceled, a dance instructor helps her face her fears in life and fulfill her dream of learning to dance.
Starring: Lacey Chabert, Will Kemp
2:00 p.m.: "Let It Snow" (2013)
Synopsis: When a resort executive is sent to a lodge in Maine with instructions to turn it in to an ultra-modern resort, she finds a charming lodge loaded with holiday spirit and makes a connection with the owner's handsome son.
Starring: Candace Cameron Bure, Jesse Hutch
4:00 p.m.: "The Christmas House" (2020)
Synopsis: When TV star Mike Mitchell's parents ask to bring back a revered family tradition, he revisits the Mitchell family magic of Christmases past.
Starring: Robert Buckley, Ana Ayora, Jonathan Bennett, Shannon Lawrence, Treat Williams
6:00 p.m.: "A Timeless Christmas" (2020)
Synopsis: Charles Whitley travels from 1903 to 2020 where he meets Megan Turner and experiences a 21st-century Christmas.
Starring: Erin Cahill, Ryan Paevey
8:00 p.m.: "The Sweetest Christmas" (2017)
Synopsis: A struggling pastry chef must embrace the Christmas spirit or risk losing both the contest and a second chance at love.
Starring: Lacey Chabert, Lea Coco
10:00 p.m.: "A Crown For Christmas" (2015)
Synopsis: After getting fired from her job, Allie accepts a temp job as governess to Princess Theodora. A spark forms between Allie and Theodora's father Maximillion, the King of Winshire.
Starring: Danica McKellar, Rupert Penry-Jones
© Copyright IBTimes 2023. All rights reserved.