Halloween Costume Ideas 2011: Comic-Con Edition [PHOTOS]
With Halloween just days away, partygoers and trick-or-treaters still without costume ideas are surely scrambling away for last minute inspiration.
What about costumes from Comic-Con, the annual San Diego comic book convention?
In July, more than 120,000 people attended the four-day extravaganza, most dolled up in their favorite characters and personal costume creations.
Comic-Con attendees showed up in Storm Trooper costumes, outfits inspired by the film The Fifth Element, Batman and more. Others whipped up their own creative attire -- wacky eye make-up and outrageous hair colors and styles proved to be fan favorites.
This Halloween, expect Bella Swan (Twilight), Charlie Sheen and even Casey Anthony inspired costumes to show up at the nearest dance party or parade. But Comic-Con inspired ideas may be just as popular.
Here are some of the best costumes from Comic-Con 2011, just in time for Halloween.
Also visit: Last Minute Halloween Costumes: Top 10 Ideas for This Weekend [PHOTOS]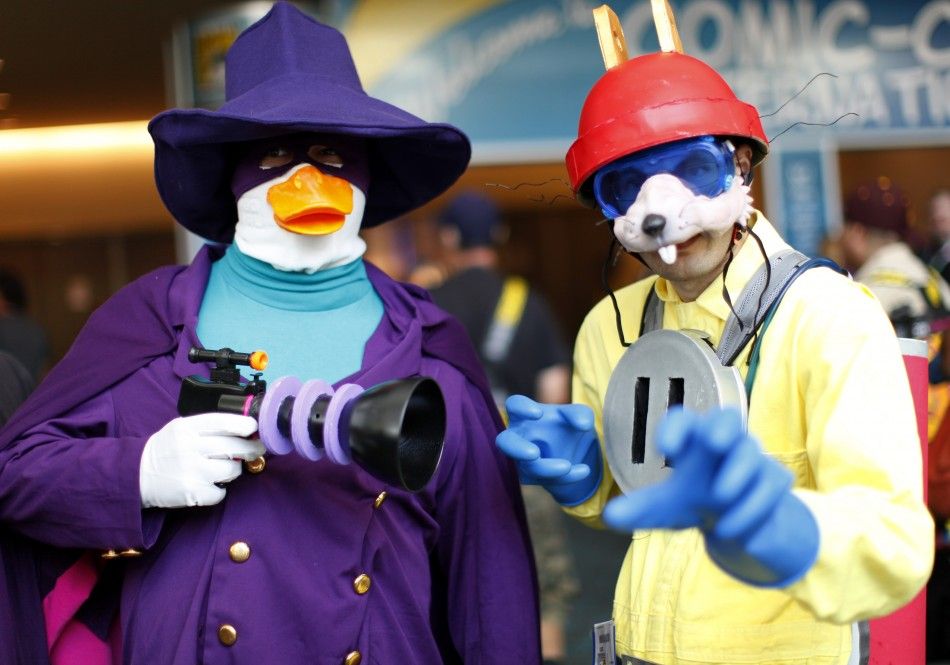 © Copyright IBTimes 2023. All rights reserved.