Halloween Costumes 2011: Top 10 Iconic Pet Costumes
Halloween is that time of year when parents spend money on their kids, after plenty of nagging and repeated demands, to dress like their favorite superheroes, characters and even real-life role models. You see kids dress up, frolicking in the streets, clamoring and knocking eagerly on doors, but have you ever seen pets dress to trick-or-treat?
Believe it or not, it happens. Just the same as parents with their kids, celebrity pooch-owners spend the money--hundreds, if not thousands of dollars--on making their pets look unique. After all, celebrities who own pets can afford to dress them up, and when given the chance, they do.
Paris Hilton has a pet dog named Tinkerbell, and she is among the many celebrities who dress their pooches in fashionable attire. According to MTV, Tinkerbell has multiple outfits designed by Chanel, Ralph Lauren cashmere sweaters and a $1,500 Vuitton pet carrier.
Other celebs who dress their pooches include:
Hilary Duff, who has a dog named Lola she shops with at an L.A. doggie boutique called Maxwell Dog. Lola knows she looks hot in her new Hello Kitty dress because she prances around like she owns wherever she goes when she has it on, she once said.
Britney Spears, who has a dog named Bit Bit notes that she likes to dress her in boots, pajamas and faux mink coat.
Jessica Simpson, who has a dog named Daisy. As documented on an episode of Newlyweds, after Daisy grows too big to fit comfortably in her Louis Vuitton pet carrier, Simpsin and ex-husband Nick Lachey head to the Vuitton store to get a roomier model.
You may not be a celebrity, but check out the slideshow of the top 10 iconic costumes that you can dress your pet in and have them stand out on Oct. 31.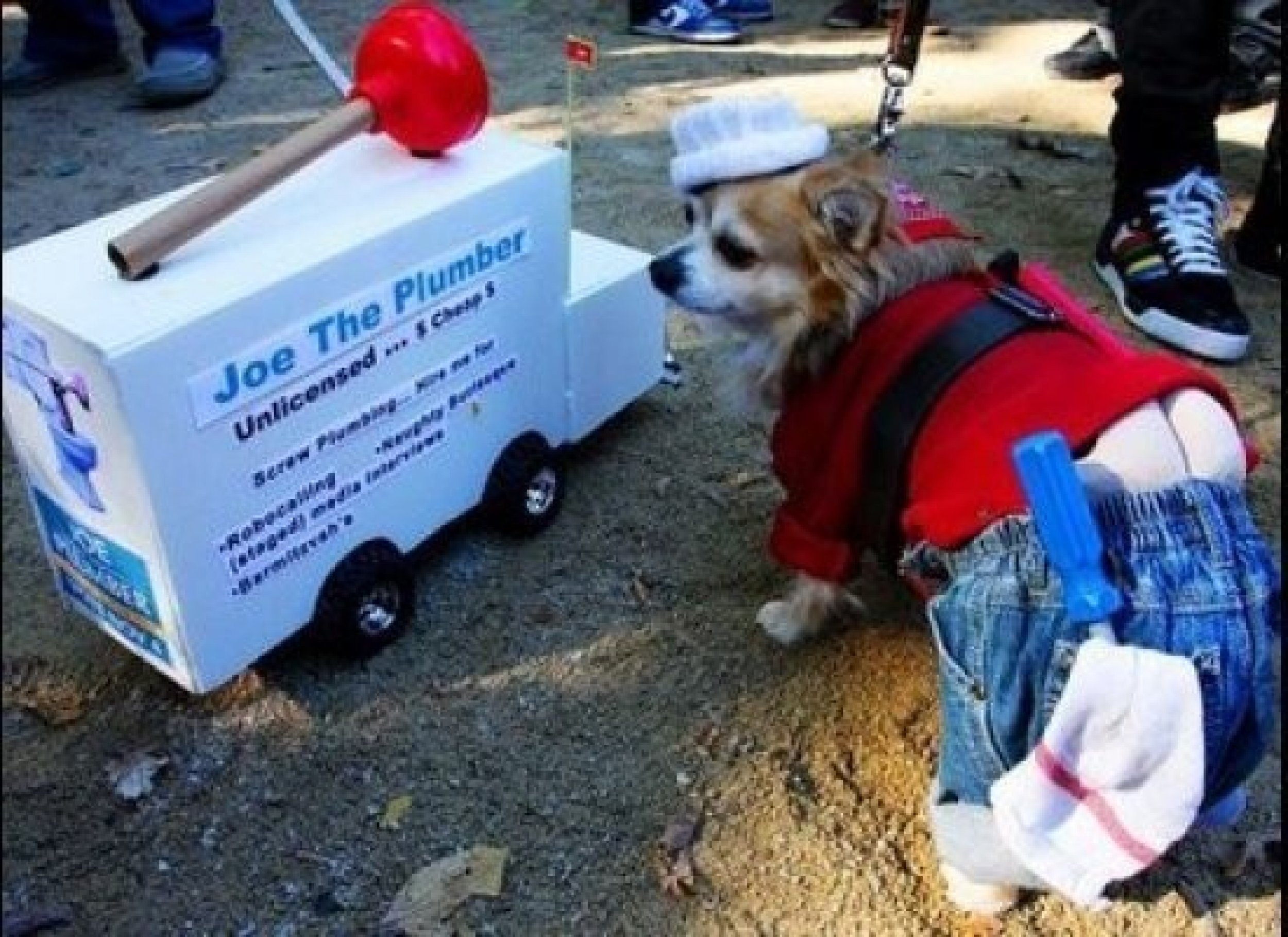 © Copyright IBTimes 2023. All rights reserved.