Halloween Party Ideas 2015: Cheap And Easy DIY Ways To Celebrate The Spooky Holiday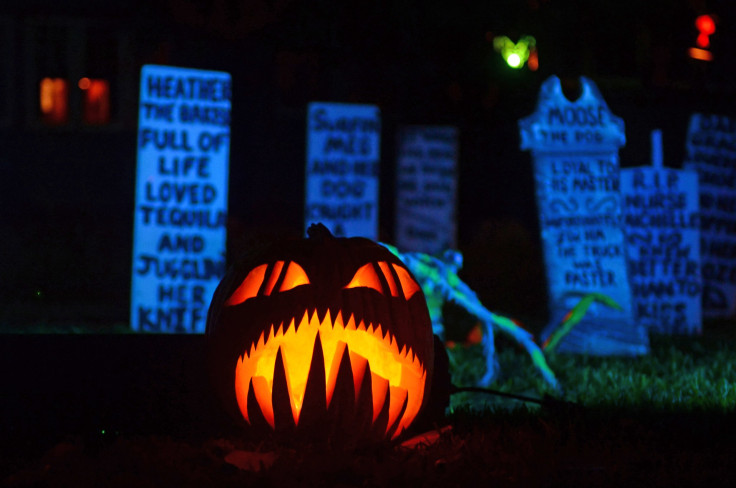 As Halloween night draws near, there's still time to create a memorably terrifying soiree. So if you're looking to make your own celebration for the spooky holiday, check out a couple of these standout themed ideas.
1. Liquor Treat: It's trick-or-treating for adults. Get together a group of your friends or neighbors and have each person create his or her own themed cocktail. You can make a frothing witches' brew or a vampire's delight by using different food colorings, alcohols and juices.
2. Scary Movie Binge-Watch Party: There are so many great options to choose from, on cable, streaming and Netflix. So pop some popcorn and check out some of the classics, like "The Shining" and "Rosemary's Baby," or go a little more modern and watch "The Ring," "Hostel" or "Insidious."
3. Victorian Halloween: The 19th century has been making a comeback. From Showtime's horror series "Penny Dreadful" to Guillermo del Toro's new ghost-story movie, "Crimson Peak," old-fashioned ghost stories are cool again. So dress up like Edgar Allan Poe or Dorian Gray and take a somber turn as darkness encompasses us all.
4. Political Halloween: Join in the election excitement by dressing up as the candidate you love (or love to hate). Whether you're going as Donald Trump or Hillary Clinton, most costumes only require a slick suit (or pantsuit) and a killer wig.
5. Tim Burton Halloween: The master of eerie has created enough unusual characters to populate multiple parties. You can be the beloved Jack, hero of Halloweentown in "The Nightmare Before Christmas." "Sweeney Todd" or "Edward Scissorhands" are also excellent options if you want to go all-in on the makeup and grim expressions.
6. DIY Haunted House: Get a few friends together and set up each room of your house or apartment per a different scary theme -- from Frankenstein's laboratory to a scene out of Alfred Hitchcock's "The Birds."
© Copyright IBTimes 2023. All rights reserved.
FOLLOW MORE IBT NEWS ON THE BELOW CHANNELS