Halsey Speaks Up About Being 'Treated Like A Teen Mom' During Pregnancy
KEY POINTS
Halsey said they were treated like a teen mom most of the time when they were pregnant
The 26-year-old singer realized that no matter what they do, people would always have an opinion
Halsey took some time off from social media during their pregnancy to ensure the health of their baby
Halsey got candid about their experience with being pregnant in the public eye in a new interview.
The "Without Me" singer welcomed their firstborn with boyfriend Alev Aydin in July. They named their baby boy Ender. Halsey shared their pregnancy experience in her interview with Zane Lowe on "New Music Daily" on Apple Music 1.
"I'm 26, and I tried very hard for this pregnancy and it was like, I'm financially independent, I'm pretty far along in my career, it feels like the right time for me to do it. And I got treated like a teen mom a lot of the times," Halsey was quoted by Entertainment Tonight as saying during the interview.
"Where people were like, 'Oh my God, you're so young, and you have so much to do in your career, and you're not married and you're this.'"
Halsey admitted it wasn't easy because the constant bashing and questioning of her decision triggered "feelings of shame," which they also encountered when they were younger.
"It triggered a lot of old feelings of shame in me where I was like, how can you have an opinion, that kind of opinion on me making this decision?" they added.
Despite the mixed reactions their pregnancy received, Halsey was happy with where they are at present. They realized that no matter what they do, the people will always have something to say about them.
"If I don't and I wait until I'm in my '30s and I do 'SNL' for the sixth time and have my 7th No. 1 album and whatever. I'd do the same stuff over and over and over again," they added.
"But then, there's also, 'She worked too hard, she never had a family. She's going to die alone. She was too obsessed with work, she never found someone. It's a shame she's not going to have any kids, her career's not going to hold her at night.' OK. So nothing. So f--k 'em and I just was like, I'm going to do what I want to do. You know what I mean? I was like, this is important to me."
During their pregnancy, Halsey decided to take some time off from social media. They explained that they made the decision because the stress from social media would not only affect them, but also the child they were carrying.
The "Bad at Love" singer has been open about their interest in having a baby years before they welcomed their first child. Halsey got pregnant a couple of years ago and suffered a miscarriage while performing onstage. They also suffered from endometriosis. They underwent multiple surgeries to treat the condition. Several women with endometriosis struggle to conceive, like Lena Dunham.
Halsey shared a photo of her baby five days after they gave birth to him on Instagram. "Gratitude. For the most 'rare' and euphoric birth. Powered by love," they wrote in the caption.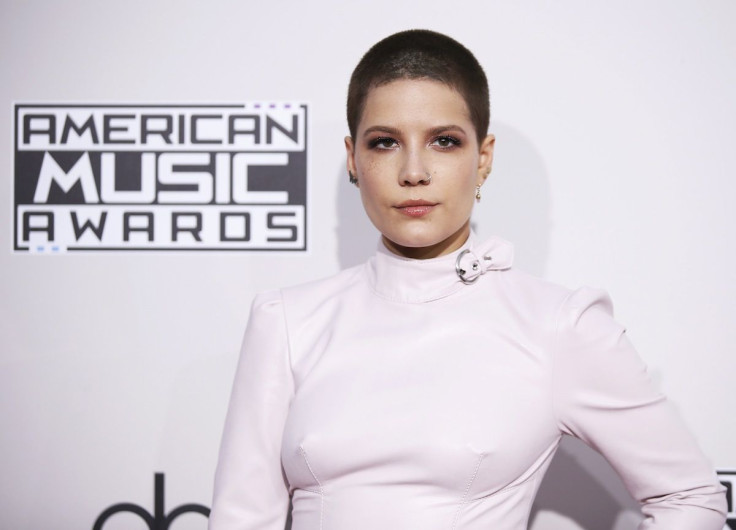 © Copyright IBTimes 2023. All rights reserved.