Happy Birthday Jungkook! Here's How ARMYs Celebrated His Special Day Around The World
KEY POINTS
BTS member Jungkook is celebrating his 26th birthday
Jungkook took to Weverse to share a heartwarming message to ARMYs
ARMYs from all over the world prepared special fan projects for Jungkook
BTS member Jungkook turned another year older today, and ARMYs from across the globe are celebrating his special day and showing much love and support for him even from afar.
Despite his busy schedule, the now-26-year-old South Korean artist took some time off to welcome his most awaited birthday with fans by going live on Weverse Thursday at midnight (KST).
There, he interacted with fans and thanked them for "always" being with him on his birthday throughout his 10-year career, as seen in a short clip translated by the Twitter account @BTStranslation_.
Jungkook said, "For always on my birthday together, right? Together is correct, we were always together. Thank you for being together with me (on my birthdays)."
The "Seven" hitmaker also shared a lengthy message on the BTS community. Though he confessed that he felt like his birthday was "nothing," he couldn't help but express his gratitude to his supporters.
"I think I'm going to say the things I always said to you today. I just want to say that I'm always thankful and that I know that my time with you is precious and that I'm loved. I love you so much," he wrote.
He continued, "These days, I've been spending every day so happily. I was confident these days, but I don't know what would have happened if it wasn't for you. I just want to continue to trust each other and trust myself and walk with you guys," adding that he uploaded the message a minute before his birthday.
Of course, as one of the most dedicated and biggest fandoms in the world, ARMYs prepared special fan projects to celebrate Jungkook's 26th birthday. From setting up massive billboards to holding a purple-themed fountain show, check out how the fandom celebrated the occasion.
1.
South Korea
Fans from South Korea had a lot of plans up their sleeves as they prepared several fan projects across the nation. Some fans held a "Seven"-themed birthday party at the Eland Cruise at Hangang Park in Seoul. Some decorations included banners of Jungkook's Billboard achievements, his "Seven" merchandise and a big CD from the single album.
Aside from that, birthday advertisements were also plastered on the Incheon International Airport, Hongik University and the COEX Media Tower, as well as South Korea's No. 1 Beauty Chain Olive Young's physical store; a bus with Jungkook's face also made rounds around Hybe, which began on Aug. 24 and would run until Sept. 6.
Local broadcaster Mnet also released a commercial with a special greeting for Jungkook.
2.
Thailand
Jungkook's face has made it to one of the tallest buildings in Thailand: the Empire Tower. Fan account @ByMySide_KookV took the initiative for this year's birthday project and had a birthday advertisement for the BTS member played on the huge LED screen on the streets of Bangkok.
3.
Peru
A massive crowd gathered at the Circuito Mágico del Agua park in Lima, Peru, to welcome Jungkook's birthday. There, ARMYs held a purple-themed fountain show at the Fantasy Fountain. Interestingly, a special video showing his best moments was also aired through the fountain.
Some fans held a mini-celebration of their own, having a "Seven"-themed birthday party on a bus, which went around Peru from day until night.
4.
Vietnam
Fans from Vietnam could now run to Ho Chi Minh City's tallest skyscraper to catch a glimpse of a birthday billboard, which was prepared by one ARMY, per the Twitter fan account @VotingGolden. There, one of Jungkook's concept photos for "Seven" was used along with a caption that read, "Happy Jungkook Day."
5.
Africa
One of the TikTok trending groups from Africa — often hired to create a special birthday greeting that consists of a song and dance number — took the time to prepare a greeting for the K-Pop sensation. The group did its iconic dance while BTS' "Dynamite" played in the background.
6.
Canada
Fans from Canada had another idea of celebrating Jungkook's birthday: holding a fundraising event. Twitter account @OneInAnARMY shared the mechanics of the event, where they would donate to a non-profit organization based in British Columbia, called Rabbits Rescue Society. The proceeds would go to funds used in rescuing abandoned pet rabbits and providing them with a "predator-proof" colony environment.
It will run for seven days to meet the goal of CAD 15,000 ($11,108). As of late, it has already collected CAD 12,957 ($9,595).
7.
Japan
Twitter fan account @JungkookJapan_ also celebrated Jungkook's birthday with a cause. Previously, it donated KRW 10 million ($7,579) to Seoul National University Children's Hospital to help provide the medical needs of child patients from low-income families.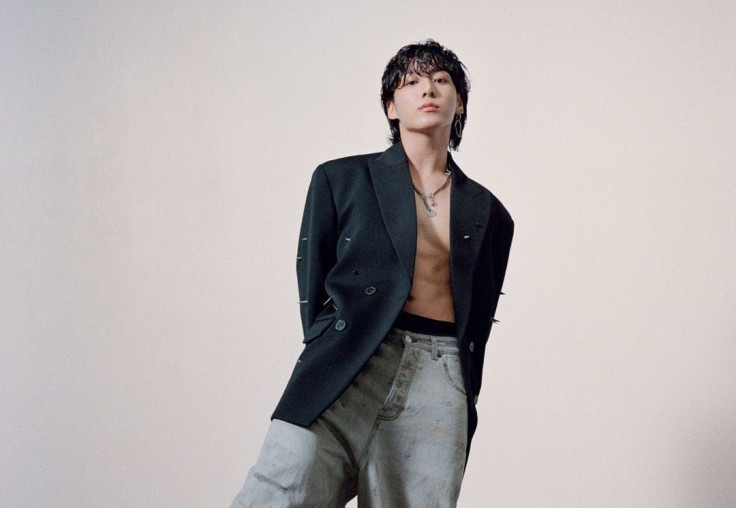 © Copyright IBTimes 2023. All rights reserved.