Jungkook Is 'Very Busy' Preparing Something Big For ARMYs: 'I'm Very Nervous'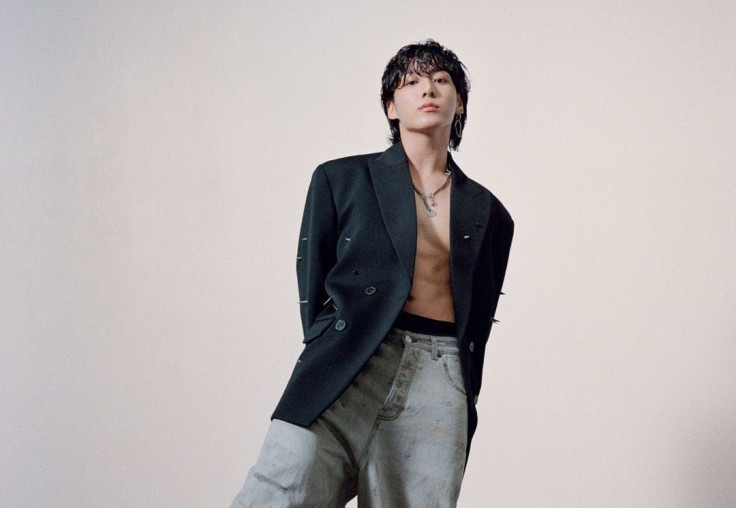 KEY POINTS
BTS member Jungkook recently went live on BTS' Stationhead radio account
Jungkook revealed he won't be doing a lot of livestreams due to his busy schedule
ARMYs speculate that Jungkook is preparing for the release of new music
BTS member Jungkook might go missing in action for the next few months. But there's no need to panic since he won't be enlisting yet — he's just preparing something big for the fans.
On Tuesday, the 25-year-old South Korean artist went live on BTS' official Stationhead radio account to interact with fans — known as ARMYs — and give an update about his plans following the successful release of his solo debut single "Seven" last month.
Unfortunately, Jungkook won't be doing many livestreams in the coming months, especially on Weverse, for he will be "very busy" preparing many things. However, he did not disclose further details about his solo project.
In a clip and English translation uploaded by Twitter user @btsmemeories, the K-Pop sensation said, "Ah, I'm going to be very, very busy. I'm very nervous. So, I usually do [live] often, right? But for the time being... Well, live streaming is my main job, but I have a lot to prepare. I don't think I'll be able to meet you guys a lot through live streaming. But this is also for our ARMYs. So, even if I miss you, I'll try to make it look better in the future."
Another user also shared a clip of Jungkook saying that he would be busy until mid-November because he'll be going at "full speed," though he confessed that he was a bit scared of what's to come. He also asked fans to wait for him to come back soon.
Following his revelation, fans had promised to wait for Jungkook, telling him to take his time. However, others started to guess his plans, speculating that he was gearing up for a new album.
"New single and then album [is] coming soon," one user wrote on Twitter.
Another quipped, "He's definitely 'kooking' something up, and we will be seated."
"JJK1 IS COMING!!!! JUNGKOOK'S ALBUM IS NEAR YA'LL AAAAAH," a third user stated.
"I'm scared [of] what he is preparing! (I guess his album) I'll miss his frequent lives, but I get it. Go work on your future record-breaking album," a fourth user added.
Another wrote, "I think the next single will come out in [October], and [the] album in [November]! Single most likely produced by Yoongi!!"
"If [you] watched his 'Suchwita' episode, this makes perfect sense," a sixth user pointed out, referring to Jungkook's guesting on his bandmate Suga's talk show where he revealed that he would be releasing a mini-album by November and another single and had started to work on them.
Jungkook recently concluded the promotions for his solo debut, "Seven" featuring American rapper Latto, in early July. The record immediately became a hit, dominating South Korean music charts and ranking No. 1 on several Billboard music charts simultaneously.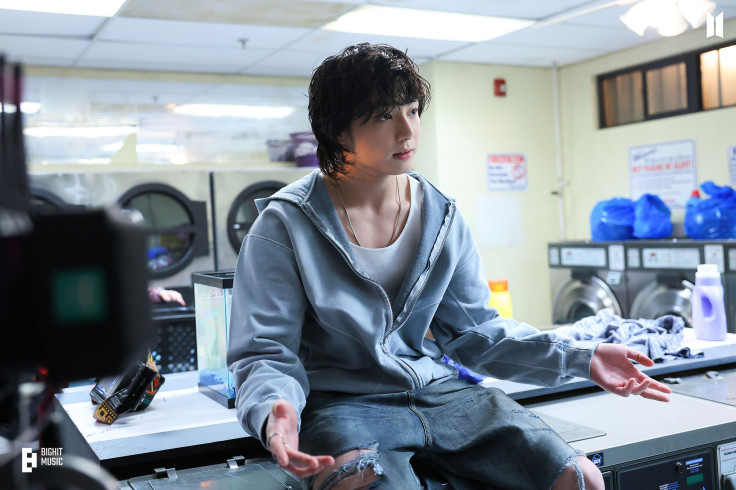 © Copyright IBTimes 2023. All rights reserved.