Happy New Year! Luxury Watch Series That Celebrate The Chinese Zodiac
Sponsored content from Modern Luxury
The Chinese New Year is the perfect opportunity for watchmakers to pull out all the stops—not only is it a joyous, celebratory occasion, but each year comes complete with its own highly visual theme: an animal that can be represented on the dial (or the case) in a myriad of ways. Through engraving, enamel, and other métiers d 'art, traditional watchmakers mark each New Year—and broaden their appeal to their East Asian clientele—with a superb mini-menagerie, doled out one beast at a time. This year's crop features the ever-loyal dog, patiently waiting like a very good boy indeed.
As these collections age, it will be fascinating to see how each one changes in its thirteenth year, when the Zodiac cycle starts over… will the brands close the chapter on a dozen years? Or will they start over again, with a new aesthetic approach? Time, as always, will tell.
Vacheron Constantin dominates this niche, with a much-anticipated yearly release of "Métiers d 'Art – The Legend of the Chinese Zodiac." Surrounded by foliage inspired by classical Chinese iconography, an expectant canine engraved in bas-relief lifts a paw and pauses, with its head turned, waiting for its owner's instructions. The minutely detailed engraving is inspired by the art of paper cutting. To allow the central animal free reign over the dial, the watchmaker has removed the hands, instead displaying the indications via apertures that reveal slices of disks with the hours, minutes, day and date. The model is available in red gold or platinum, in a limited edition of 12 pieces each.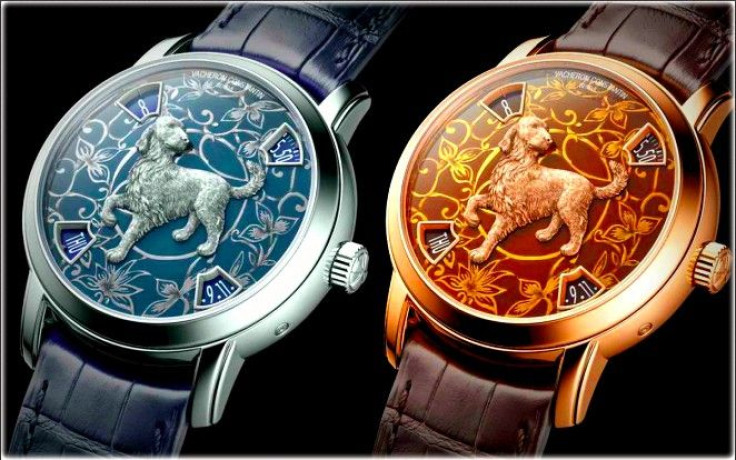 Panerai is better known for its sturdy, utilitarian instrument watches, but its Sealand collection shows off a different side of the watchmaker, with intricate dial covers that use various techniques to depict different animals. The distinctive Chinese Zodiac designs use a technique called sparsello, in which the steel cover of the watch is engraved, with gold threads laid inside. The series has 10 models in it so far, all of which went on display at the Panerai boutique in Hong Kong in October. The Year of the Dog model is available in a limited edition of 88 pieces.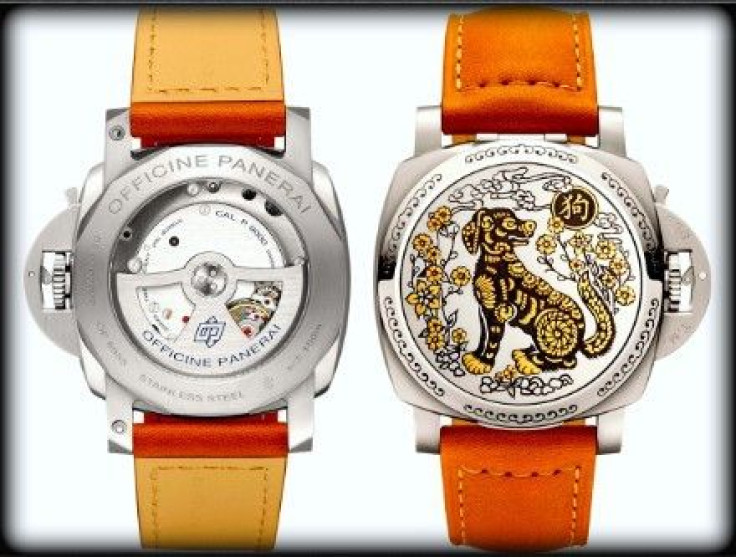 Chopard has also devoted considerable resources to marking the years of the Chinese Zodiac, using Japanese lacquering art urushi to depict this year's animal, an Akita Inu, on a dial framed by an ultra-slim rose gold case, which measures just 6.8mm thick. The L.U.C XP Urushi Year of the Dog bears only dauphine hands to tell the time, no hour or minute markers. The brand went even farther in November 2017, presenting a one-of-a-kind piece called L.U.C Perpetual T: Spirit of the Chinese Zodiac. The masterfully worked case bears all 12 animals of the Zodiac in champlevé engraving, arranged chronologically.