'Harry Potter' Author JK Rowling Expresses Doubts About Reception Of Her New Book 'The Casual Vacancy'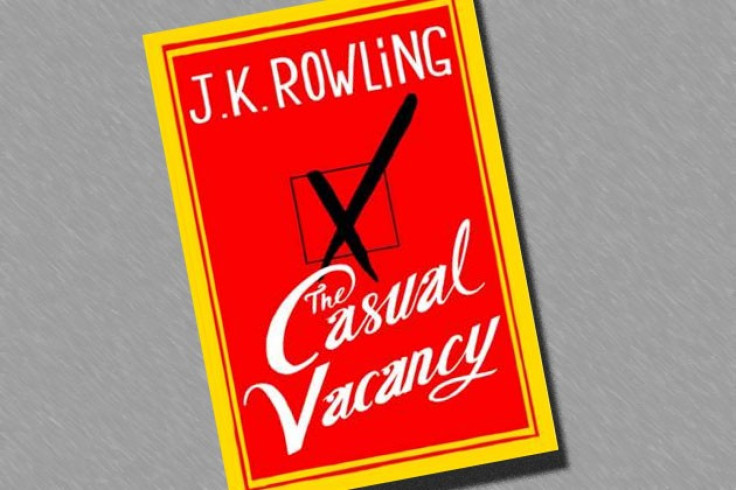 J.K. Rowling, the author of the massively popular "Harry Potter" books, is finally ready to release her first novel set outside the walls of Hogwarts, but the author is worried some fans may not appreciate her adult-oriented work "The Casual Vacancy."
In a rare interview, Rowling spoke to the Guardian about her latest book, telling it she is prepared should readers find the soon-to-be-released novel "shockingly bad."
To short-circuit such a reaction, the best-selling author had considered employing a pseudonym for this book.
"But in some ways I think it's braver to do it like this," Rowling said. "And, to an extent, you know what? The worst that can happen is that everyone says, 'Well, that was dreadful, she should have stuck to writing for kids,' and I can take that. So, yeah, I'll put it out there, and if everyone says, 'Well, that's shockingly bad -- back to wizards with you,' then obviously I won't be throwing a party. But I will live. I will live."
While Rowling is excited to pursue writing outside the confines of the "Harry Potter" universe, she didn't make the move into adult fiction in a conscious attempt to shed her image as a young adult author.
"No, I truly didn't sit down and think, right, now it's time to prove I can," Rowling told the Guardian. "I don't think I physically could write a novel for that reason."
Although some "Harry Potter" fans are skeptical about Rowling's ability to craft quality prose without her signature characters, "The Casual Vacancy" has already found at least one fan in the Guardian writer who interviewed Rowling, Decca Aitkenhead.
Aitkenhead described the genuine joy Rowling displayed when she told the author that she loved her latest book.
"When I tell her I loved the book, her arms shoot up in celebration," Aitkenhead wrote. "'Oh my God! I'm so happy! That's so amazing to hear. Thank you so much! You've made me incredibly happy. Oh my God!' Anyone listening would take her for a debut author, meeting her first-ever fan."
Fans worldwide will be able to form their own opinions of Rowling's "The Casual Vacancy" soon enough: The novel will be released Thursday.
© Copyright IBTimes 2023. All rights reserved.
FOLLOW MORE IBT NEWS ON THE BELOW CHANNELS