'Hart Of Dixie' Canceled? Actors Unsure If CW Show Will Be Renewed For Season 5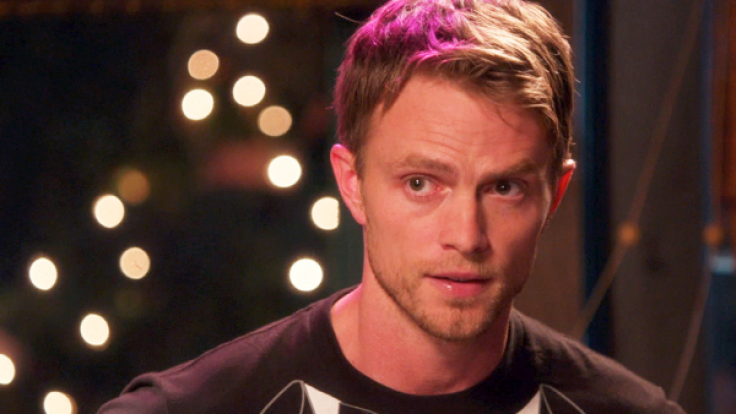 "Hart of Dixie" fans have been questioning whether the show will be renewed or canceled -- but they aren't the only ones. It appears the actors are just as confused. After posting messages on social media that seemed to indicate the show was canceled, actors Wilson Bethel and Scott Porter addressed cancellation rumors.
Bethel took to Twitter to say goodbye to his character. He has been with the show all four seasons, playing Zoe's love interest Wade.
Bethel claimed he was preparing for the worst just in case. "There seemed to be indications that maybe potentially this could be the last season. ... Storywise, it started to kind of feel in that way," Bethel told Yahoo TV. "In terms of some of the hullaballoo around certain tweets that were sent, it was basically preparing for that possibility."
Porter agreed: "We aren't canceled. We haven't gotten a phone call from anybody at the network. But, if this was the end, then I think we all wanted to just pay it its proper due," The actor, who has played George for four seasons, posted multiple goodbye messages on his Instagram account.
Bethel took another job on ABC's new series "The Astronaut Wives Club," Deadline reported, so it would appear at first glance he is leaving "Hart of Dixie" no matter what. However, Josh Schwartz and Stephanie Savage are executive producers of both shows. If "Hart of Dixie" is renewed, they would likely be willing to figure out how Bethel can do both.
Porter confirmed the short episode order for Season 4 didn't mean the show was canceled. It was to accommodate Rachel Bilson's pregnancy. "Hart of Dixie" Season 4 will consist of only 10 episodes, while most established CW shows have 22 episodes.
"The reason we only shot 10 episodes is really because Rachel Bilson is going to have her first little baby, and there's no 'Hart of Dixie' without the Hart," Porter told Yahoo TV. "We had an abbreviated season, and this is not unusual for shows to do -- if you look at 'Scandal' just a couple of years ago -- fewer episodes depending upon the schedule of when the baby is born. She really didn't want to have to come back to work right away: She wants to be very hands-on and be able to be there those first couple of months after the baby's born, so we just kind of shot what we could as quickly as we could and 10 episodes is what worked out for us."
Porter and Bethel both said they haven't gotten any calls about the future of the show. There is a chance "Hart of Dixie" could be renewed for Season 5. However, they also know there is a possibility the show will get canceled.
"I would love to come back and be a part of Bluebell again -- and there's a chance -- but we really need the support of the fans to be able to come back," Porter told Yahoo TV. "If people don't watch, then shows don't come back, so we just need a little help."
Ratings will likely play an important factor in the CW's decision to cancel or renew "Hart of Dixie." The show averaged less than 1 million viewers in Season 3, according to TV Series Finale. However, the CW said no decision has been made about "Hart of Dixie" being canceled or renewed. Still, the writers aren't taking any chances. If the "Hart of Dixie" Season 4 finale is a series finale, Bethel implied fans can expect the series to have a solid ending rather than a cliffhanger.
"If, in fact, this is the final season of 'Hart of Dixie,' the show is left in a really good place. ... It's really satisfying, and I think that's part of the reason the cast were feeling like this could be the end," Bethel said.
"Hart of Dixie" Season 4 will premiere midseason, although the CW has not announced a date yet.
© Copyright IBTimes 2023. All rights reserved.