Hayley Williams Claps Back After Critic Makes Suicide Comment Under Her Workout Video
Hayley Williams took a break from social media only to return to the negativity she sought to avoid. The lead singer of Paramore returned to Twitter on Monday to make a statement about mental health after a critic made a suicide reference under a workout video she'd previously shared.
"Please don't hang yourself in that room once the fake giddiness wears out," the user wrote sparking a rant from the "Petals for Armor" singer.
Furthermore, she added that this is not the time to be questioning others' mental health troubles given the self-isolation the coronavirus pandemic has caused.
"now is also not the time to be skeptical of anyone's battle with their mental health - which i also see a lot of on social media," Williams tweeted. "just be a [expletive] nice person right now. try empathy if that's not something you've given a chance. try activism... take your frustrations there."
The singer explained that the negative and harsh comments make it difficult for her to engage with fans, which she wants to do.
"for the love of god, do not seek out random opportunities to be a [expletive] on the internet... maybe ever... but especially not in this critical moment," Williams added. "i want to be able to read responses to posts. i want to be present. i want to connect. and i dont want to feel [expletive] for that."
A fan commented under the post asking others not to attack the person who tweeted the comment that sparked the singer's rant.
The supporter stated: "btw you guys, she censored the name for one reason. Not backlash. if you happen to find the acc, just report and do not answer or send hateful comments. that's Not what hayley wants, just spread positivity and love pls"
WIlliams chimed in with agreeance by thanking the user for speaking on her behalf.
Despite the rant, the singer seems to be in better spirits. Williams tweeted that she has a few webcam interviews on Tuesday and will use it as an opportunity to dress up.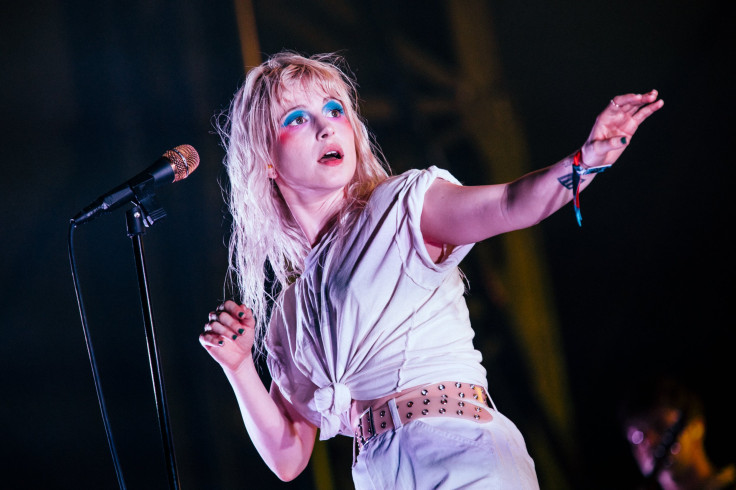 © Copyright IBTimes 2023. All rights reserved.