Green Day Makes 'Difficult' Decision To Cancel Asia Tour Dates Due To Coronavirus
Green Day band members aren't taking any chances when it comes to their health.
The group took to their social media on Thursday with an announcement regarding their upcoming tour dates and the coronavirus.
"We have unfortunately made the difficult decision to postpone our upcoming shows in Asia due to the health + travel concerns with coronavirus," Green Day tweeted and posted on Instagram. "We know it sucks, as we were looking forward to seeing you all, but hold on to your tickets we'll be announcing the new dates very soon."
As Rolling Stone reports, the group's tour dates in Asia included shows in Hong Kong, Thailand, the Philippines, Taipei, Japan, Singapore, and South Korea through March.
Most fans were understanding of the rock band's decision to postpone the shows.
One Twitter user wrote: "It sucks. Totally sucks. I've been waiting for this day for more than ever. But you totally made the right decision. Looking even more forward to seeing you guys in whenever it will be. I'll [definitely] be there whenever it'll be. I'll hold on tightly to my ticket."
"Sad but the best decision I think," one fan commented on Instagram. "Fingers crossed they cancel my flight because I don't really want to be over there right now either!"
However, one fan was confused by the decision being that there are verified cases of the coronavirus in the United States, as well.
"America is also infected so it makes no sense but that's cool gotta be safe," the Instagram user commented. "This coming from a guy living in Japan."
There are currently over 2,300 cases of the coronavirus in South Korea, over 220 cases in Japan, 96 cases in Singapore, and 93 cases in Hong Kong. Furthermore, there are 60 verified cases in the U.S. and nearly 84,000 cases worldwide, Worldometers reports.
There is no word on if any other shows on the "Hella Mega Tour" will be postponed as a result of the virus outbreak. Any news regarding the tour can be found on Green Day's official website.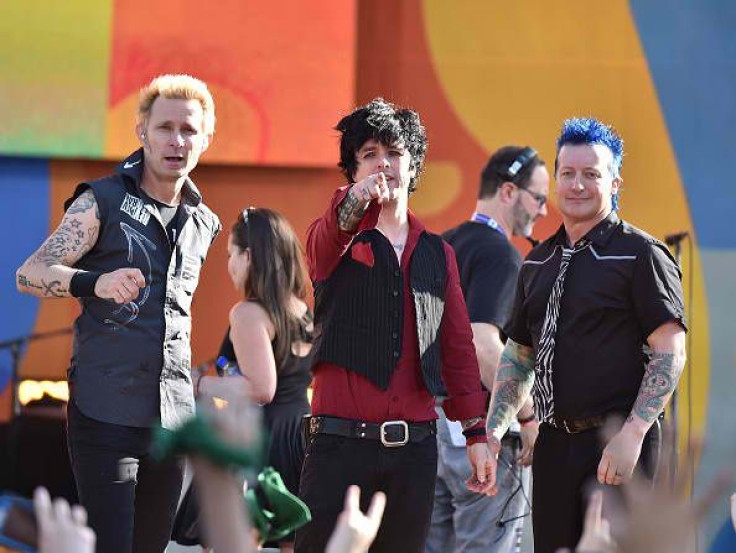 © Copyright IBTimes 2023. All rights reserved.
FOLLOW MORE IBT NEWS ON THE BELOW CHANNELS