Heavy Rain, Snow To Blanket US From Coast To Coast During Holiday Weekend
As most of the United States reeled under two massive storms that led to large-scale power outages and flight disruptions across the country, weathermen forecast intense rain and snow on the East Coast as well, from New York to Boston, during the Thanksgiving weekend.
Heavy rainfall along the West Coast and thick snow cover in the mountains have left a trail of blackouts, whiteouts and delayed thousands of flights. The severe winter weather is expected to continue through the holiday weekend.
At one point, 32 states in the U.S. were under some sort of watch, warning or weather advisory, said CNN.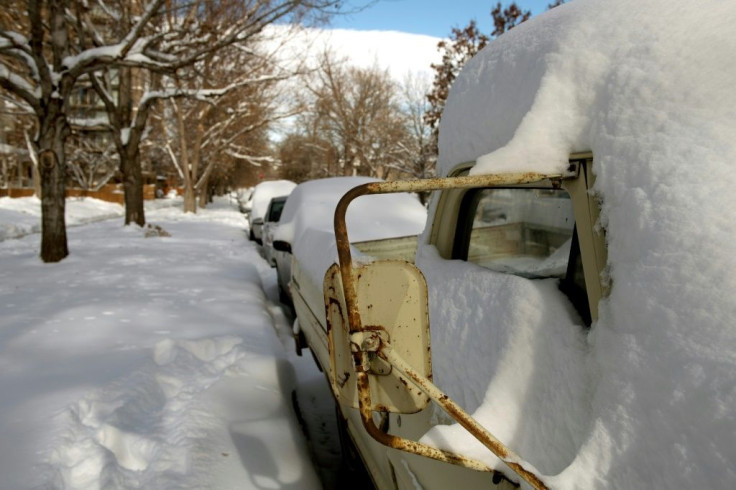 A storm, accompanied by snow and strong winds, knocked out power and made travel hazardous. Michigan, California, Maine, Wisconsin and West Virginia experienced minor and major outages, according to data from poweroutage.us.
As many as 278 flights were canceled as of early Thursday, while a jaw-dropping 4,576 flights were delayed, said Flight Aware.
CNN meteorologist Gene Norman said the storm will affect more than 20 million people along the West Coast.
"Thanksgiving 2019 will be remembered as a stormy day for many in the West," he added.
The National Weather Station pointed out that the extreme weather will continue until the weekend, and will bring "winter weather, flash flood and wind watches," while warnings and advisories are in effect across major portions of the country.
CNN's Thanksgiving weather update also indicated that the second storm will thrash its way to the east coast this weekend, bringing with it intense rain and snow from New York to Boston.
New York City Mayor Bill de Blasio is still crossing his fingers that the nasty weather won't lead to a cancellation of the annual Macy's Thanksgiving Day Parade.
"Keep the City of New York in your thoughts and prayers so the wind will stay calm and we will be able to let these balloons fly," he said.
The New York City regulations bar the flying of balloons if winds exceeds 23 mph and gusts of 34 mph, added CNN.
© Copyright IBTimes 2023. All rights reserved.