Two Major Storms Set To Hit West Coast In Time For Holidays
Holiday travelers in the United States might as well reschedule their shopping spree plans as two high profile storms are set to hit the country.
Over 35 million people are put on high weather alert from California to Michigan – an expanse that envelopes nearly half of the west coast and some of the country's major cities, according to ABC News.
A storm will organize and strengthen in the Rockies late Monday and will move east by Tuesday before making its way into the upper Midwest by Wednesday.
The first of the two "historic" storms will most likely bring around 12 inches of snow locally to certain parts of Colorado and Wyoming and 6 inches of snow or more locally through the north-central plains and parts of the upper Midwest.
Denver will experience "periods of heavy snow" and could see eight to 14 inches of snow.
The snow will make driving extremely dangerous, regardless of its totals, it added.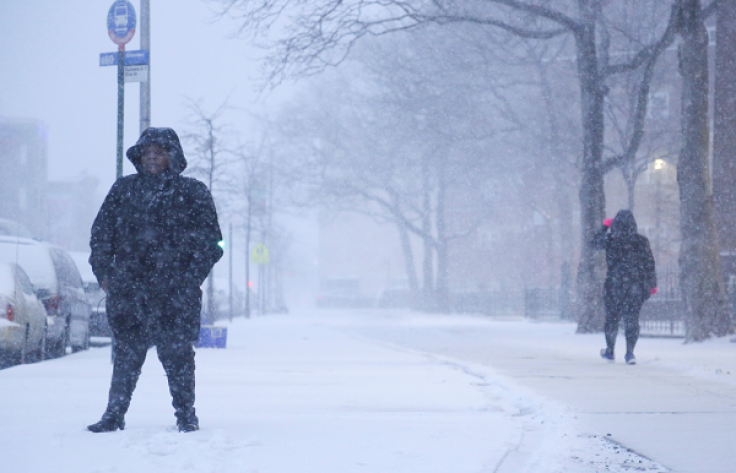 Nebraska, South Dakota, Minnesota and Iowa are also expected to be bombarded by snow as the storm moves to the area by late Tuesday and into early Wednesday.
A wide are of Colorado to Michigan, meanwhile, could see some 6 inches of snow by Wednesday.
The second storm on the other hand will be "sneaking in from behind" the west coast late Tuesday and will bring major winter impacts with over 2 inches of snow and possible flash flooding in southern California.
Dave Hennen said the storms will not only bring snow, but heavy rains to the coast and valleys as well.
"Winter storm warnings over the Sierra, where snow will be measured in feet starting Tuesday and lasting into Friday," pointed the CNN meteorologist.
The network also extended a warning that strong winds and rain might deter flights in the Northeast by Wednesday. Likewise, it will be the most congested day of the week, with cities like Los Angeles, Boston, New York, Atlanta, Houston and San Francisco congested to more than three times its normal traffic level.
© Copyright IBTimes 2023. All rights reserved.