Helping SaaS Startups Avoid Pitfalls Is Second Nature To Thiyagarajan Maruthavanan, So He Built A Business Around It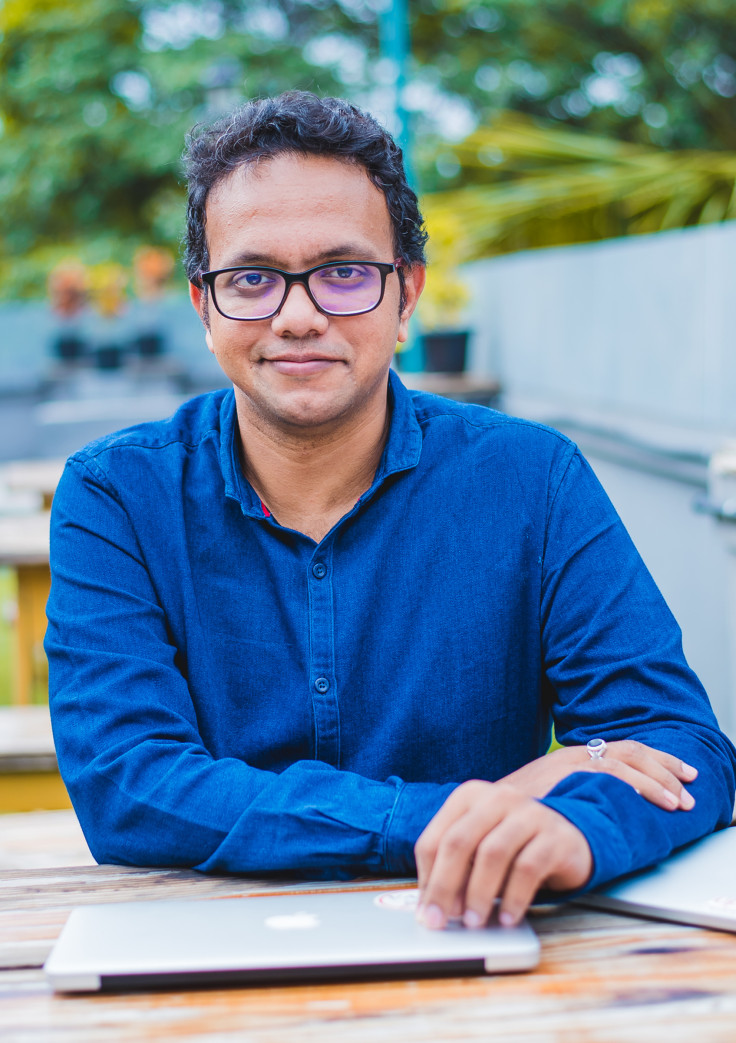 KEY POINTS
As CPO and co-founder, Thiyagarajan was able to grow the user base of the mobile app Motvik to 1.5 million people
Thiyagarajan's success working with inspired developers and startups led him to co-found iSPIRT
He became an expert in coaching SaaS startups, and eventually, Upekkha became his main focus
After spending years becoming an expert in SaaS and startups, Thiyagarajan Maruthavanan went out on his own to get a taste of the startup world. As CPO and co-founder of Motvik, Thiyagarajan owned product development, market positioning and release plans. The mobile application, which enabled video streaming between phone cameras, computers and the internet, grew quickly without marketing spending.
Thiyagarajan was able to grow the user base to 1.5 million people and turned it into one of the "Top 10 Must-Have Apps for Nokia Phones" — a major feat. It won many other awards, including the people's choice award at USID in 2009.
Getting intimately acquainted with the startup world in a rapidly changing industry was a pivotal point in Thiyagarajan's career trajectory. Not only was he supporting technological advances during a technology boom, but Thiyagarajan was also learning the ins and outs of trying to enter the space as an entrepreneur.
With a unique skill set at the ready, Thiyagarajan got hired at Intuit, a global company offering many different products and services to overcome customers' and communities' most important financial challenges. Though he had extensive development experience, Thiyagarajan got tasked with coaching other engineers on design thinking and lean startup principles. His focus was fostering innovation at Intuit, leading development teams through breakthrough projects and keeping up with industry trends. Thiyagarajan also ran an accelerator program at Intuit and quickly became a well-respected expert and coach both at Intuit and in the broader technology industry.
Thiyagarajan's success working with inspired developers and startups led him to co-found iSPIRT, a startup think tank helping Indian entrepreneurs navigate the global stage and develop brands and products known and respected worldwide.
Thiyagarajan was also a founding member of Startup Bridge India (SBI), created along with eminent Indian-origin entrepreneurs in Silicon Valley. It is a collaborative effort by core leadership in TiE Silicon Valley and iSPIRT and is modeled on the BIRD Foundation. SBI's core focus is making curated 1:1 introductions between select startups and senior executives at Fortune 100 companies looking for their specific technologies. They make these introductions at their quarterly events, and throughout the year, SBI catalyzed more than $115M in value.
Through his wide array of experience working with startups, he became an expert in coaching SaaS startups, and eventually, Upekkha became Thiyagarajan's main focus.
Upekkha is a Value SaaS accelerator that helps technical founders navigate starting a business. Rooted in Value SaaS instead of Vanity SaaS, Upekkha coaches founders to be capital efficient from their first day in business. Often, entrepreneurs who partner with Thiyagarajan and his team at Upekkha cross the threshold of $1 million in revenue with no outside investments. After reaching this milestone, the startups begin seeking out venture capital investment.
When compared to other accelerators, Upekkha has a unique approach that insulates startups from becoming dependent on funding too early, leading to a higher success rate. At the 5-year mark, Upekkha was already instrumental to the success of over 101 startups. Of those 101, nine out of every 10 became profitable within their first few years of business. Upekkha itself has become operationally profitable within the last year.
It's abundantly clear that Thiyagarajan cares about the success of the entrepreneurs he coaches, setting himself and his company, Upekkha, apart from the rest. While his skillset and knowledge base could have guaranteed personal success in the startup space, Thiyagarajan is committed to sharing his expertise with other startups. He truly enjoys seeing companies, especially those from India, become recognizable on a global stage. He is also committed to sharing methodical and safe approaches to growth instead of exploiting startups for a quick buck.
Upekkha will continue to support a variety of startups. The accelerator has raised roughly $1 million in funding from top SaaS founders and investors all over India. Because of the credible practices promoted by Thiyagarajan, Upekkha earned a net promoter score of 85, suggesting that startups participating in this accelerator have been satisfied with the support and services they received.
In just five years, Thiyagarajan made a profound impact on his clients and the world, so it's anyone's best guess at how impressive his impact will be in the next five years.
© Copyright IBTimes 2023. All rights reserved.