Herb Trimpe RIP: 5 Things To Know About Wolverine, Hulk Comic Book Artist Who Passed Away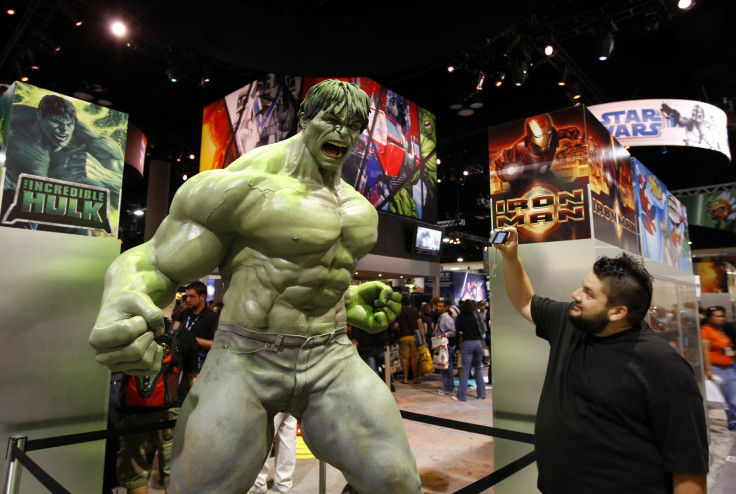 Herb Trimpe, the first artist to draw the character Wolverine for publication, passed away on Monday night, according to a Facebook post by a family member. He was 75.
Trimpe began working at Marvel is 1967 and stayed with the comic book company until he was fired in 1996. His most famous work occurred in The Incredible Hulk series, and he also contributed to such high-profile works as The Defenders, Iron Man and Thor, according to comicbook.com. Trimpe was survived by his wife Patricia and four children, according to Comic Book Resources.
"To me, no artist is as synonymous with the Incredible Hulk as Herb Trimpe, who gave the Jade Giant a sense of pathos and scale that set the bar for every artist that followed him," said Axel Alonso, Marvel editor-in-chief, in a statement. "Like a Hulk-punch, Trimpe's art truly exploded off the page. Comics lost a giant."
Below are five facts about Trimpe's life and career:
1. He was the first to draw Wolverine for publication. The character appeared in an issue of The Incredible Hulk. Trimpe drew the iconic 1974 cover of The Incredible Hulk, No. 181, which featured Wolverine and the Hulk battling.
2. One of his drawings sold for a lot of money. The first cameo of Wolverine appeared in issue No. 180 of The Incredible Hulk and was drawn by Trimpe and Jack Abel. The original artwork for that issue was sold for a record price $657,250 in November 2014. "We knew when this artwork surfaced that it was, without doubt, one of the most significant pieces of original comic art ever drawn," said Todd Hignite, vice president of Heritage Auctions, on the company's website.
3. He was an award winner. Trimpe won both the Inkpot Award and Bob Clampett Humanitarian Award in 2002. The Inkpot is awarded to individuals for their contributions to "comics, science fiction/fantasy, film, television, animation, and fandom services." The Clampett Award is given to "honor those people in comics and the popular arts who have worked to help others." Trimpe won the humanitarian honor for his work as a chaplain following the Sept. 11 attacks, reported comicbook.com.
4. He served in Vietnam, then jumped into life at Marvel. Trimpe described his start in the business himself in a piece he wrote for the New York Times in 2000. He spent a year in Vietnam in the Air Force and three years as a student at the School of Visual Arts in Manhattan before taking a job at the comic book publishing company. Stan Lee himself hired Trimpe as a production assistant, Trimpe wrote.
5. Trimpe later became a teacher. With the comic book industry in tough times during the late 90s, Trimpe was assigned less and less work, and his firing seemed imminent, he wrote in the piece for the New York Times. He was eventually fired by the company via a letter. Trimpe eventually decided to return to school and become a seventh-grade art teacher. Most kids can only dream of being taught by an artist who created superheroes. A lucky few had that chance.
© Copyright IBTimes 2023. All rights reserved.