Here's How Jennifer Lopez Met Her First Husband, Just Like A Netflix Rom-Com
KEY POINTS
Jennifer Lopez's first husband, Ojani Noa, revealed that their romance was just like a Cinderella moment in rom-com movies
Noa revealed that he was working as a waiter when he met Lopez
The two married in 1997 but divorced a year later amid the actress-singer's sightings with P. Diddy
Jennifer Lopez may have starred in numerous rom-com movies, but she once experienced a real-life Cinderella moment when she met her first husband, Ojani Noa.
In an exclusive interview with the Daily Mail, the 48-year-old ex-husband revealed that he was immediately "smitten" with the 53-year-old actress when she first walked into Lario's On The Beach, a Cuban restaurant owned by singer Gloria Estefan where Noa had worked as a waiter.
"I had no idea who she was," Noa said, "Our eyes glanced at each other, and I thought she was the most beautiful woman I'd ever seen. She was with her friend, Anita, and Arlene, her assistant."
He continued, "They came back the next night and Jen was at the bar. I was bringing French fries over for another customer and she said, 'Oh my god, those look yummy.' I handed them to her without saying a word."
At 15, Noa was a Cuban refugee who fled his home country in a dangerous 90-mile journey with six friends, and they barely survived crossing the border after entering the country using a six feet-long inflatable boat.
Since then, Noa made ends meet by washing cars on the street, doing some modeling, and working as a dishwasher-turned-waiter in Estefan's restaurant in Miami, Florida. The former model was hustling to achieve the "American dream" and said he finally found it when "Jen walked into Lario's."
Lopez was already a celebrity then and had starred as a fly girl dancer on the television show "In Living Color," and the film "Money Train" alongside Emmy-award-winning actor Woody Harrelson. The Daily Mail reported that when the "Jenny from the Block" singer met Noa, she was already filming "Blood and Wine" with retried actor Jack Nicholson and British actor Michael Caine.
Lopez's friend Anita played cupid as she had encouraged the former model to approach the singer-actress for a dance when they invited Noa and his friends to a party celebrating the end of filming "Blood and Wine" at a club named Commune.
Noa immediately took his ex-wife's hand and led her to the dance floor. They danced to a slow song and shared an electrifying moment.
"We could both feel the romantic energy. It was instant and intense. Like it was surging through our bodies. I said, 'I feel the same way you're feeling.' I lifted her chin and gave her a kiss – it was a kiss like we'd known each other forever."
The ex-couple continued on their romantic rendezvous, where Lopez even asked the former model to be her date during the premiere of "Blood and Wine." Noa also revealed that they "made love" for the first time during that night and felt like a "Mr. Cinderella" when Lopez said, "I want you to always be in my life. I love you."
Despite the Puerto Rican actress' rise to stardom, the ex-couple wed in an intimate ceremony in Miami at their friend's back garden in 1997.
But while Noa thought it would be the fairytale ending he had dreamed of, their relationship abruptly fell into shambles.
Lopez became the "big business" that brought in millions of dollars, and people would continuously want to "make money off her." She was even involved with rapper P. Diddy and was seen going out on dates with the rapper despite being married. Noa would become jealous, despite Lopez's assurance that she was only doing it just for "business."
Noa also revealed that their dreams of starting a family did not push through, with Lopez reasoning, "She couldn't have a baby because it would interfere with her career."
The ex-couple had to "fake it" for the public during their relationship and eventually split a year after.
The two remained friends, even when Lopez started dating the 52-year-old rapper after their divorce was finalized. Lopez had hired Noa as the manager of her Los Angeles-owned restaurant Madres in 2002 but suddenly fired her ex-husband in 2005. Hence, they finally fell out.
Noa sued Lopez for "unfair dismissal" and moved back to Miami when the case got settled.
The former Cuban-born actor now works as a personal trainer, but he also tried to make it into the Hollywood scene as a producer and actor.
He starred in the movies "Vendetta: No Conscience," "No Mercy" and "Eye See Me."
Meanwhile, Lopez is now married to award-winning actor Ben Affleck after rekindling their romance from when they broke off their first engagement in 2004.
Lopez is now legally known as Jennifer Affleck.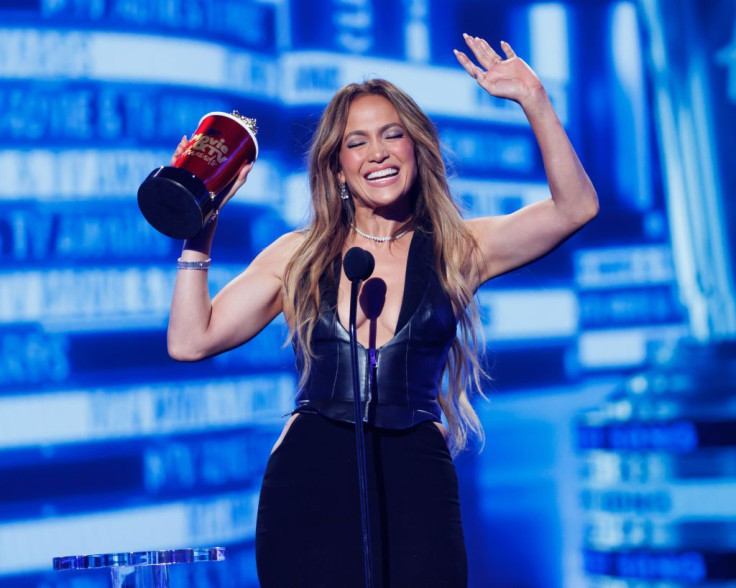 © Copyright IBTimes 2023. All rights reserved.