Here's How Lady Gaga Keeps Her Body Fit And Toned
Lady Gaga has been killing it these days, racking up numerous awards for both her film "A Star Is Born" and her music, as well as performing show after show in Las Vegas. It's no surprise that she also works hard to keep her body in tip-top shape to give out the best stage performances.
As for how exactly the singer stays in perfect shape, Gaga's trainer revealed that she does strength training sessions five times a week. Harley Pasternak, Gaga's trainer, told Us Weekly said that each of the strength training sessions usually lasts 35 minutes. Her performances apparently provide enough cardio exercise for Gaga.
Pasternak said she doesn't focus too much on dumbbells or other weight training equipment, but also makes her do exercises that tone Gaga's entire body. For her arms, Gaga performs overhead dumbbell triceps extensions, while lateral dumbbel raises usually train her shoulders.
To train her abs, she has Gaga doing seated Russian Twists, reverse crunches, dumbbell side bends and bicycle crunches, which "train her abs from every direction." For her backside, Gaga has to do a whole other set of exercises. She does a set of skater lunges and other strength-focused workouts.
Aside from one-on-one sessions with Pasternak, Gaga also does yoga. The singer has been working with Tricia Donegan, a private yoga instructor, for years now, according to The New York Times. Gaga apparently focuses on Bikram yoga, which is a yoga practice that takes place in a heated room. It features the same 26 set poses and is actually more intense than the usual yoga practice.
Back in 2017, Gaga was also seen doing TRX resistance training while she was preparing for her Super Bowl halftime performance, Well and Good reported.
This training involves full-body suspension-style workout that was adopted from the regimen of Navy SEALS. Most TRX systems are portable, so this could have been a convenient way to train for Gaga, who is usually touring.
Gaga has also made use of the VersaClimber, a stationary exercise machine that provides a full-body workout by mimicking climbing a wall. The singer told ABC News that she used to sing while using this machine in order to practice for her Super Bowl performance.
"I work out a lot," she said on "Good Morning America" in 2017. "I do the VersaClimber and sing while I do it. [My Super Bowl show] is full-on cardio. It's cardio while singing."
Aside from working out regularly, Gaga also makes sure to eat healthy meals. Bo O'Connor, her personal chef, told Self that the singer usually eats "something like quinoa with black beans, grilled shrimp, beautiful veggies. We want it to be healthy, tasty, filling, nutritious, and full of fiber."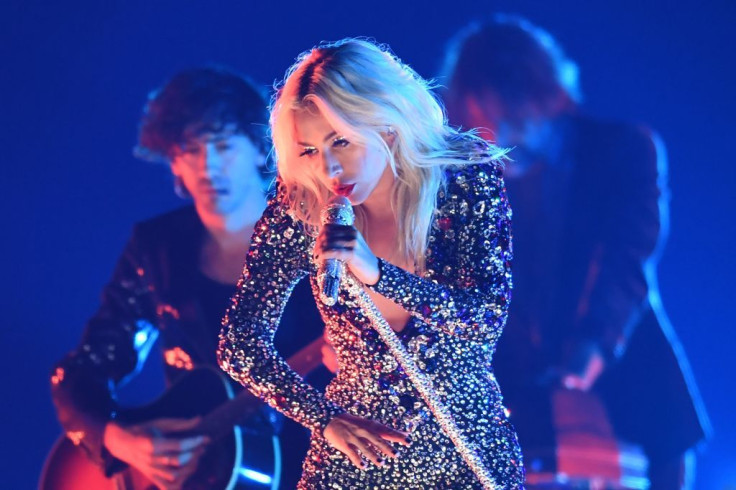 © Copyright IBTimes 2023. All rights reserved.