Here's How Vietnamese BLINKS Made Rosé Cry During BLACKPINK 'Born Pink' Tour In Hanoi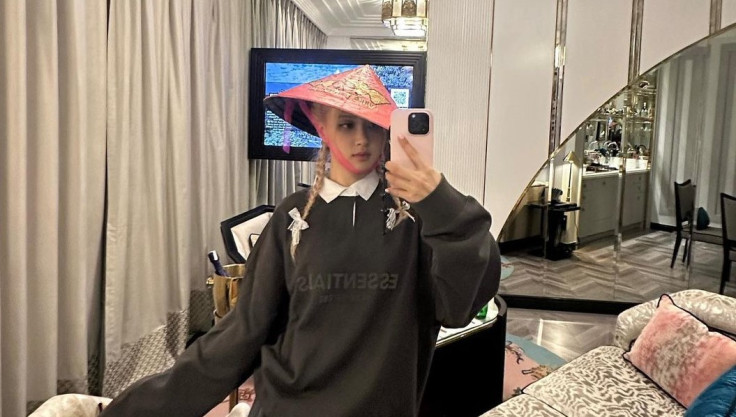 KEY POINTS
BLACKPINK had its two-day "Born Pink" concert in Hanoi, Vietnam
Vietnamese BLINKS showed the members so much love during their concert
Even BLINKS outside the stadium gave Rosé a white ocean during her solo
BLACKPINK had its sold-out two-day "Born Pink" concert at the My Dinh National Stadium in Hanoi, Vietnam, last weekend, which also marked the group's first time performing live for Vietnamese BLINKS – the group's fans.
On the day of the concert, Rosé-biased BLINKS trended the hashtag #VietnameseWelcomesROSÉ and the phrase "ROSÉ LIGHTS UP HANOI."
Included in most of the tweets were clips and pictures of the BLACKPINK member performing her solo song "On The Ground."
During Rosé's "On The Ground" solo performance, the pink lights from the light sticks were turned to white, giving her a white ocean to show support for her solo music.
In a video shared by TikTok user @1r9o9s7e, even fans outside the My Dinh National Stadium raised their light sticks and made their white ocean for Rosé during her solo.
According to an English translation by @rhodofansie on Twitter, a staff member who saw Vietnamese BLINK Nguyen Quang Thanh reportedly said to them that Rosé was so excited to perform and the BLACKPINK member couldn't help but cry backstage because of the love Vietnamese BLINKS showed her.
Meanwhile, in other tweets, international BLINKS thanked Vietnamese fans for the love they've shown Rosé.
"Look at her smile! Rosé must be very proud of the white ocean! Thank you, Vietnam! Thank you, V-fansés," tweeted one fan.
Aside from the warm reception the fans gave Rosé during the concert, Vietnamese fans prepared Rosé buses to welcome the BLACKPINK member into their country.
"You guys, V-FANSÉs have done amazing things! Thank you for giving her such a warm welcome and for letting her know that she is worthy of love and praise in Vietnam," one fan said.
"[Oh my god] Rosie got one too. Amazing [Vietnamese] BLINKS. [They are] so incredible," tweeted a second fan, while a third fan added, "V-fansés are the best."
On Wednesday, Rosé took to Instagram to share backstage photos during BLACKPINK's "Born Pink" stop in Hanoi to thank their Vietnamese fans.
"🤎v-blinkssss🤎 [I'm] so happy to be able to visit our V-Blinks finally!! I've been waiting for this day so much. tôi yêu bạn, Vietnam. I cannot wait to be back ☺️," Rosé captioned her post.
BLACKPINK's "Born Pink" world tour will continue across cities in the U.S., including New Jersey, Las Vegas, San Francisco and Los Angeles until this month.
In other news, some BLINKS had cute interactions with Rosé when she made her Threads account on July 24.
After sharing her first post showing a video of her pet dog, Hank, and a photo of tomatoes, fans flocked to interact with her on the platform. Some got lucky since they received a reply from the BLACKPINK member.
As of writing, Rosé has 2.3 million followers on Instagram's new text-based conversation platform. Her latest post was from Friday, showing what seemed to be handkerchiefs with cute embroideries.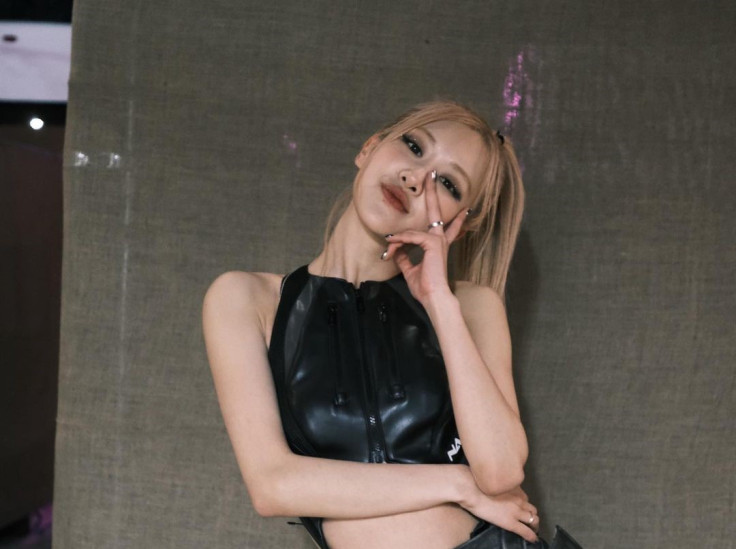 © Copyright IBTimes 2023. All rights reserved.