WATCH: BLACKPINK's Jisoo Teaches Man City Football Star The 'FLOWER' Dance Challenge
KEY POINTS
The Manchester City football team visited South Korea for the Coupang Play match
A photo of Erling Haaland and BLACKPINK's Jisoo was posted on Man City's SNS accounts
A teaser for Haaland's interview with Jisoo for Coupang Play was released
The Manchester City (Man City) football team delighted football fans in South Korea when they visited for a special event with Coupang Play, featuring a match against Atletico de Madrid at Seoul World Cup Stadium on Sunday.
Before the match, the official Instagram account of Man City posted a photo showing Erling Haaland and BLACKPINK's Jisoo holding the Man City uniform Friday. Haaland posted the same photo on his Twitter account with the caption, "When in Seoul... 🇰🇷"
Shortly after, one BLACKPINK fan account replied to the tweet, "Jisoo and Erling #FLOWER Challenge soon? 👀"
On Tuesday, Coupang Play posted a short teaser video for what seemed to be an interview of Haaland with the BLACKPINK member.
In the teaser clip, Jisoo was seen teaching the Man City player the steps to her "FLOWER" dance challenge. "FLOWER" is Jisoo's solo debut single, released on March 31.
After seeing a short preview of Jisoo and Haaland's interview, fans couldn't help but share their reactions in the comments section.
"[Oh my god] the monster [H]aaland [is] doing the flower challenge," one user commented, while another said, "Jisoo [is] a legend for this."
"[This is a] lovely collaboration," a third user commented; a different one quipped, "I can't believe this. Erling is such a hottie athlete, and Jisoo is indeed pretty."
"If they got Jisoo to do an interview with the player and this is not her field, this means that she literally represents Korea," a fifth user commented, while a sixth user said, "[I] love to see our 'Miss Korea' Jisoo on duty. Hehe. Haaland, do the 'FLOWER' challenge."
While BLINKS – BLACKPINK's fans – are excited about the interview, Coupang Play is yet to announce its exact release schedule.
In other news, Jisoo and her BLACKPINK bandmates had their two-day sold-out stadium concerts at the My Dinh National Stadium in Hanoi, Vietnam, over the weekend.
The "Born Pink" world tour stop in Vietnam marked the group's first time performing live for Vietnamese fans, making them the first-ever K-Pop act to headline two consecutive stadium concerts in the Southeast Asian country.
The My Dinh National Stadium, with a capacity of more than 40,000, is a common venue for big sporting events in Asia, including the 2021 Southeast Asian Games. It has also hosted other K-Pop events, such as the Music Bank World Tour in 2015 and KCON in 2022.
The group's "Born Pink" world tour will continue across cities in the U.S., including New Jersey, Las Vegas, San Francisco and Los Angeles until August.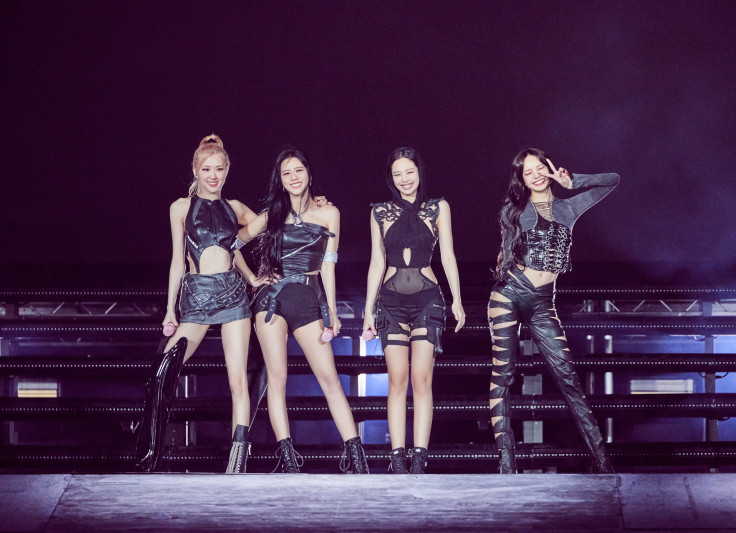 © Copyright IBTimes 2023. All rights reserved.