Here's Tracee Ellis Ross' Response To 'The Magic School Bus' Ms. Frizzle Casting Request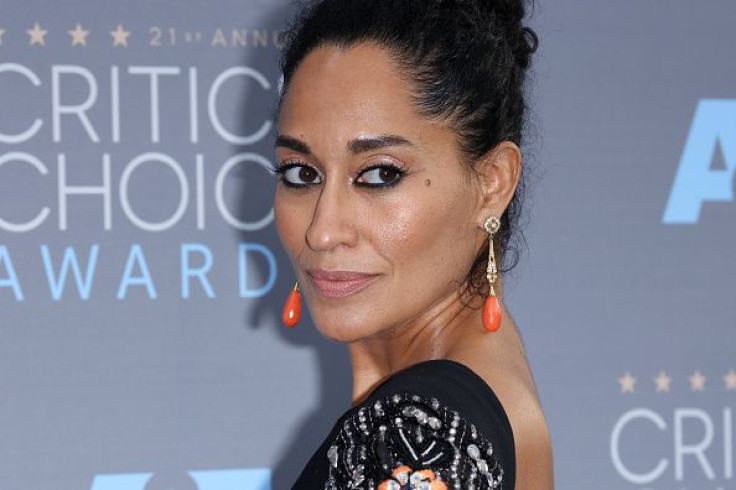 Emmy-nominated actress Tracee Ellis Ross responded to Twitter's request that she be cast as Ms. Frizzle in a live-action version of "The Magic School Bus." She took to Twitter, intrigued by the idea of playing the fictional, frizzy-haired school teacher.
Ross, who starred in ABC's "Blackish", spotted the requests for her to play Ms. Frizzle, the fictional school teacher from the 90s kids show, "The Magic School Bus." The idea started in May when Twitter user Josh Gwynn (@RegardingJosh) posited that she'd be a perfect portrayal of the character.
READ: 'Lucifer' Season 3 Spoilers: Episode 1 Synopsis Released Ahead Of 2017 San Diego Comic-Con
He tweeted: "You can't tell me Tracee Ellis Ross wouldn't be the best live action Mrs. Frizzle from The Magic School Bus."
The internet went nuts. Many users retweeted Gwynn's tweet and agreed that Ross should be cast as Ms. Frizzle. Ross caught wind of the idea, she took to Twitter Friday and responded.
She wrote: "now what's this I hear about some of you wanting me to play Ms. Frizzle on The Magic School Bus? Tell me more."
Activist Blair Imani (@BlairImani) responded to Ross' tweet, suggesting that Ross should have a black Muslim teacher's assistant and that she would be willing to fill that role.
She tweeted: "I think that you should have a Black Muslim assistant teacher in the film (played by me obviously) and @ava should direct."
Imani also suggested that director Ava DuVernay should direct the project. DuVernay who directed films "13th", "Queen Sugar" and "Selma", hasn't responded to the tweet.
READ: 'Lucifer' Season 3, Episode 1 Title Released On Twitter Ahead Of Filming
Fans may not get what they wanted.
Netflix reportedly cast "Saturday Night Live" comedian Kate McKinnon to voice Ms. Frizzle for an animated reboot called "The Magic School Bus Rides Again" last February. Netflix announced the re-boot in 2014 and was conceived then as 26 episodes made using CG animation. Along with "Magic School Bus," Netflix at the time considered re-booting "Clifford the Big Red Dog" and "Goosebumps."
This isn't the first time that the Internet suggested someone be cast for a role. Last April, Twitter users suggested that singer Rihanna and actress Lupita Nyong'o should play alongside each other in a film. The idea was apparently inspired by a picture of Rihanna and Nyong'o at a Miu Miu fashion show in 2014.
The picture apparently went viral on Tumblr. Twitter user @1800SADGAL tweeted the image of the two saying "Rihanna looks like she scams rich white men and lupita is the computer smart best friend that helps plan the scans." This apparently sparked other Twitter users who tweeted ideas about a hypothetical project, even suggesting story lines.
Nyong'o responded and included Rihanna in the message saying, "I'm down if you are." Rihanna responded saying, "I'm in Pit'z."
Twitter got their wish. Netflix reportedly made a deal for the concept starring Rihanna and Nyong'o. Ava DuVernay will reportedly direct, and Issa Rae will create the script. The project will be produced in 2018, Rae's team confirmed to Vanity Fair in May. Also, the original Twitter users who posited the concept for the film will reportedly be attributed and included in some way.
DuVernay also seemed to endorse the film on Twitter in May.
She wrote, "We deserve nice things," and shared a link to news on Twitter Moments.
© Copyright IBTimes 2023. All rights reserved.