Here's What's Inside Meghan Markle's Alleged Letter To King Charles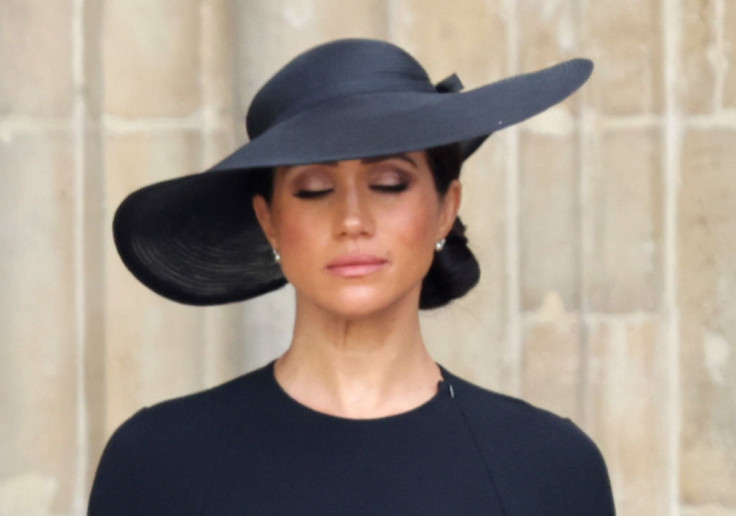 KEY POINTS
Meghan Markle reportedly sent King Charles III a letter requesting a "one-to-one" meeting, a royal reporter alleged
The reporter claimed that the duchess reportedly wanted to "clear the air"
She reportedly also hoped to explain the "rationale" behind her and Prince Harry's actions over the last two years
Meghan Markle reportedly requested a one-on-one conversation with King Charles III through a formal letter, a royal reporter has alleged.
In a video posted to his YouTube channel, entertainment and royal reporter Neil Sean, who has appeared on NBC News, MSNBC and Access Hollywood, claimed, citing an unnamed "very good source," that the Duchess of Sussex, 41, allegedly asked to speak with the King in an effort to "clear the air." International Business Times could not independently verify this claim.
"She'd now like [to], before they return back to California, to have a one-to-one audience with King Charles III," Sean claimed, citing the insider. "This was made in a formal letter, this is how you write to the King."
He went on to claim, "According to this letter, she feels it would be an opportunity to clear the air, put the rights from wrongs and explain some of the rationale behind what [Markle and her husband Prince Harry have] been doing over the last two years."
The royal reporter said it is unclear whether the meeting with the King would push through.
Sean added that it was a "very brave move" from Markle amid the ongoing tension between the Sussexes and the royal family following the former actress and Prince Harry's departure from royal duties in 2020.
While the report is unconfirmed, social media users were not happy about the idea of Markle requesting a meeting with King Charles, taking to the comments section of the video to criticize the "unwise" move.
"Very unwise move to be alone with this woman. She's capable of coming up with anything once that meeting concludes," one user wrote.
Another commented, "The [King] should never be alone with Meghan or Harry by himself. He should always have a witness to hear everything said and done in their [presence]."
Buckingham Palace and representatives for the Duke and Duchess of Sussex have not publicly addressed the rumor.
Markle kept a low profile during Queen Elizabeth II's funeral procession and ceremonies Monday. The mother-of-two was dressed in an all-black ensemble when she arrived alongside her husband, 38, at Westminster Abbey for the Queen's funeral Monday.
She subtly paid tribute to her grandmother-in-law by wearing a pair of sparkly diamond earrings she had been gifted when she was still a senior working royal, according to Sky News Australia.
During her interview with Oprah Winfrey last year, Markle explained the importance of the earrings, sharing that Queen Elizabeth II gave them to her during one of their first joint engagements together.
"She asked me to join her. We had breakfast together that morning, and she'd given me a beautiful gift, and I just really loved being in her company. And I remember we were in the car. She gave me some beautiful pearl earrings and a matching necklace," the duchess recalled.
Markle also shared that the Queen had always been "wonderful" to her, hence there was no bad blood between them. The Duke and Duchess of Sussex even named their now-1-year-old daughter Lilibet, which was the late monarch's nickname.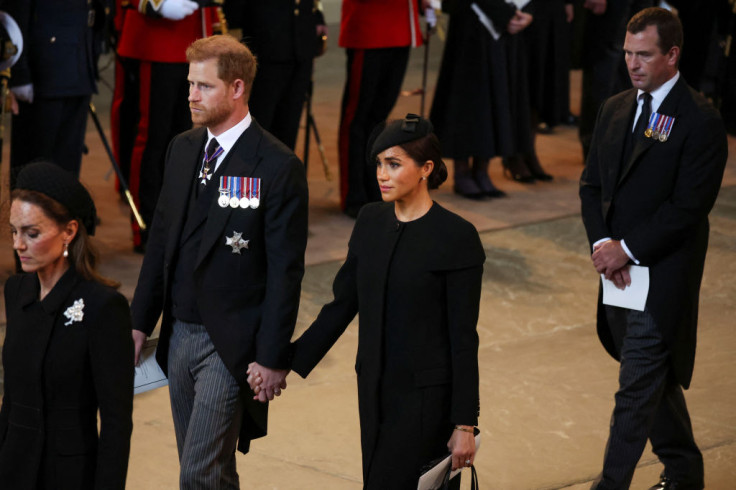 © Copyright IBTimes 2023. All rights reserved.