Here's Why Larry Kudlow Finds Charges In Donald Trump Search Warrant 'Utterly Not Believable'
Larry Kudlow criticizes the Trump raid at Mar-a-Lago.
KEY POINTS
The TV host blasted the raid at Trump's Mar-a-Lago estate
Kudlow questioned the timing of the raid
Trump's lawyer revealed his reaction to the search warrant
American television personality Larry Kudlow, on Friday, reacted to the unsealing of former President Donald Trump's search warrant that authorized FBI agents to seize materials from his Mar-a-Lago residence to investigate crimes in connection with the Espionage Act.
The former director of the National Economic Council blasted the raid at Donald Trump's Mar-a-Lago home. Kudlow said, in the most recent episode of his show called "Kudlow," the charges were utterly unbelievable.
"I see one of the search warrant leak stories from my friend Betsy Woodruff Swan, of Politico, is reporting that federal law enforcement was investigating Mr. Trump for removal or destruction of records, obstruction of an investigation, and violating the Espionage Act," Kudlow shared.
"I find these charges to be utterly not believable, completely and utterly not believable, because the former president was fully cooperating with the FBI this past spring. The idea of an imminent risk of documents being destroyed or concealed seems totally far-fetched, as John Solomon has reported," he added.
Kudlow also questioned why the FBI raided Trump's home three days after they actually got the warrant. "As far as documents labelled "confidential", or "secret", or "top secret", or "TS/SCI" - that is sensitive compartmented information: I can tell you from my own experience in the White House that most of that stuff, indeed the vast majority of that stuff, is unnecessarily classified because you can get the bulk of it from your local newspaper," the FOX Business host said.
"Frankly, I still see this outrageous DOJ-FBI invasion of Mar-a-Lago as a January 6 fishing expedition to weaponize law enforcement for the simple political motive of keeping Mr. Trump off the ballot in 2024. Show me some real beef to the contrary and I will change my mind," he went on.
Meanwhile, attorney Alina Habba, Donald trump's lawyer, divulged the former president's reaction to the FBI raid on his estate in Mar-a-Lago. During an appearance on the "Jesse Watters Primetime" program, she revealed that the ex-POTUS was confused about why the FBI were in his home.
"[Trump's reaction to the raid was] nothing. He's like, "Oh, it's a Monday, Alina. It's a Monday in Trump world." Honestly, nothing. He was confused as to why they were there. He had just seen them in June. They had said, "Everything's fine, but could you put another lock on it? We'll be good." You know what? In my opinion, the Jan. 6 ratings — the show of Jan. 6 — hasn't been going so well," Habba said.
"They needed a little drama, so they throw this out there. They go to the judge that had recused himself in my Hillary case a month ago. I would like to know why he recused himself in that case, but then he was able to sign this warrant. I want to know that," the lawyer added.
For starters, former U.S. President Donald Trump is under investigation for potential violations of the Espionage Act and additional statutes relating to obstruction of Justice and destroying federal government records, as per the search warrant executed at his home on Monday.
The search warrant, according to reports, showed the FBI was seeking evidence about if Trump's mishandling of classified documents, including some marked top secret, amounted to a violation of three criminal statutes.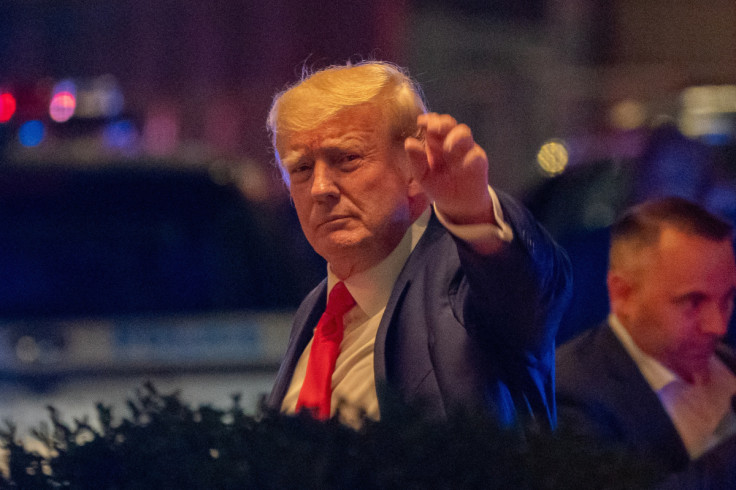 © Copyright IBTimes 2023. All rights reserved.