High obesity rates continue to earn America an 'F'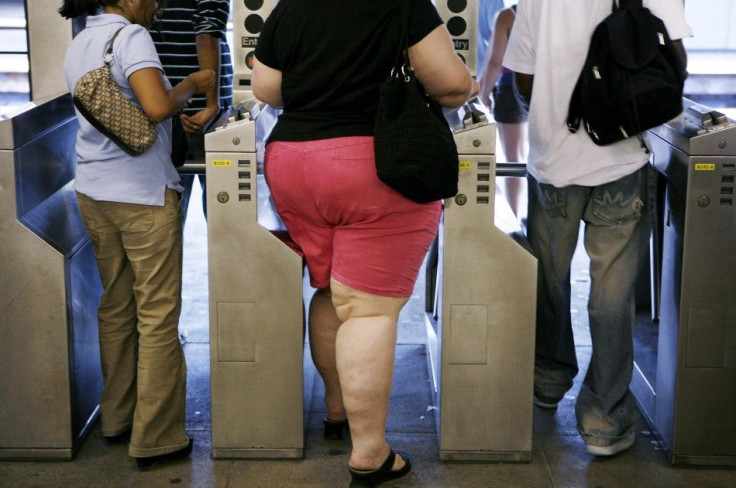 An annual report F as in Fat: How Obesity Threatens America's Future 2011, from the Trust for America's Health and the Robert Wood Johnson Foundation found that Mississippi has the highest rate of obesity in the country, soaring up to 34.4 percent, while other states, such as, Colorado - who scored the lowest in obese residents in the report with a rate of 19.8 percent - remain steady.
It's not unlike with individuals, Jeffrey Levi, executive director for Trust for America's Health, told TIME Magazine. You add a pound or two every year and after 10 or 20 years, it becomes a significant thing, and that's sort of what the country has done. The report released on Thursday also showed that over the past two decades, seven states have doubled their rate of obesity and ten states have doubled their rate of diabetes.
The highest obesity rates fell mostly in the South, in large swaths of poor and rural areas, and where fried foods are eaten in abundance. Obesity rates did not decline in any state, according to the report.
Public health experts around the world have raised the alarm about exploding rates of obesity and many are promoting efforts that increase physical activity and encourage access to affordable, healthy food.
Since 1995, obesity rates have risen fastest in Oklahoma, Alabama and Tennessee, with the slowest rates occuring in Colorado, Connecticut and Washington, D.C. In the United States, the obesity epidemic is sending healthcare costs higher and threatening quality of life in everything from worker productivity to military recruitment.
Changing policies is an important way to provide children and families with vital resources and opportunities to make healthier choices easier in their day-to-day lives, Risa Lavizzo-Mourey, chief executive of the Robert Wood Johnson Foundation, added.
Some groups say such behavioral initiatives are not enough, arguing that food manufacturers and restaurant chains need limits on how they market to children. Last month, the American Academy of Pediatrics, a group of U.S. pediatricians, called for a ban on junk food ads aimed at children.
Another health-related statistic alarms the state, yet again, with deaths from colon cancer continuing to decline across the United States - in all but one state, Mississippi, health officials said Tuesday.
The U.S. Centers for Disease Control and Prevention issued a report this week that found evidence of a national decline in colon cancer deaths by as much as a five and six percent decrease in a few states - Massachusetts, Connecticut and Rhode Island. However, Mississippi was the only state that lacked a decline with the risk of colon cancer ranging from 49 to 56 percent, according to the CDC report.
Following Mississippi, the most obese states are Alabama, West Virginia, Tennessee and Louisiana. It's not until No. 10 on the list, Michigan, that a state above the Mason-Dixon Line appears. The least obese states continue to be in the West and Northeast.
© Copyright IBTimes 2023. All rights reserved.