High School Baseball Coach, Wife Electrocuted While Trying To Repair Scoreboard
A baseball coach and his wife were electrocuted and killed while they were trying to fix a scoreboard on the baseball field of Liberty County High School in Bristol, Florida.
The baseball field was heavily damaged after Hurricane Michael stuck Florida in October 2018. Corey Crum, his wife Shana and their 14-year-old son along with some other parents and teammates got together to repair the damages on Sunday.
Corey was operating a boom lift to unload some equipment from a trailer when the lift made contact with some overhead power lines. Corey suffered electric shock and when Shana tried to help him, she was electrocuted as well. Their son rushed to help them, he too was injured.
Other parents called first responders who pronounced Corey and Shana dead at around 12:45 p.m. EDT on Sunday. Their son was hospitalized and was expected to recover.
A parent and school board member, Kyle Peddie, said, "Our scoreboard fell over basically and was destroyed by Hurricane Michael. So we had ordered a new scoreboard, it had come in and so (Corey), along with a few of the baseball players and some parents went out working on that and he was on some kind of lift and he got into an electrical line."
Corey was the head varsity baseball coach and was in his first year in that position. Earlier, he has coached a junior varsity team. Peddie called Corey a "well-loved member of the society."
"He was doing a phenomenal job. We had a two o'clock game (Saturday) against Cottondale and won 11 to one. The boys are devastated," he continued.
Liberty County Sheriff Eddie Joe White confirmed the death of Corey and his wife on Monday. "No one would ever expect this to happen. The only way to describe it is just a tragic, horrific accident. This is a tragic event which has rocked our community to its core. We ask for prayers and respect for the family, students and parents involved," he said.
After Corey's death, his brother, Randall Crum, spoke with the team. Randall told the boys that his brother would have wanted them to do their best. "It was remarkable to see a man that just lost his brother come and talk to the boys and he did that with great resolve. It was something to behold," Peddie said.
Students who witnessed the accident were taken to the high school's gym and were given counseling.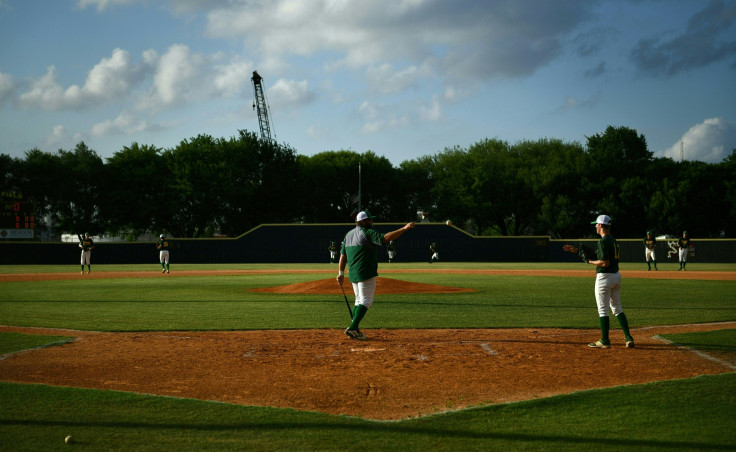 © Copyright IBTimes 2023. All rights reserved.