Highest Valued Indian Startup Byju's Cuts Up To 1,000 Jobs In Various Units: Reports
KEY POINTS
Employees on the content team were reportedly asked to voluntarily resign
One source said there was "no prior communication" before the layoffs were conducted
The edtech giant reportedly laid off more employees in February after the mass cuts in October 2022
Indian edtech startup Byju's has laid off between 500 and 1,000 employees in various departments including non-sales units, new reports revealed.
The layoffs are part of the efforts to improve finances, a person familiar with the matter told TechCrunch Monday. Byju's, which is based in Bengaluru, is the most valuable Indian startup with a valuation of $22 billion, according to the outlet.
At least four sources told CNBC-TV18 that up to a thousand employees were laid off on June 16 across various departments, including business, product, marketing and brand units.
The sources said some affected employees, which reportedly included some senior managers, were informed through in-person meetings and calls. "Employees, especially in the content team, were asked to voluntarily resign on the official HR portal," one employee who spoke on condition of anonymity told the outlet.
Aside from the layoffs, nearly 50 to 60% of the sales team has been placed under a performance improvement plan (PIP) following a quarterly assessment at the company, one source reportedly claimed.
The education technology company, which employs more than 40,000 workers, is also the largest edtech startup in the world, TechCrunch reported.
"Employees were told on Friday (June 16) that it would be their last working day. There was no prior communication," one source said, as per Moneycontrol. The outlet noted that mentoring, logistics, training and finance units were also affected by the latest workforce reductions.
The latest round of cuts follows a February layoff round that was said to have affected 1,000 employees in engineering, marketing, communications and sales departments, according to Entrackr.
"Rather than letting them go, the company asked most of the impacted employees to resign abruptly," one source told the outlet.
The February layoffs followed a mid-October 2022 layoff round that affected about 5% of the company's workforce.
One employee affected by the October layoffs, which reportedly affected around 2,500 workers, told Business Today that he was "not given any reason on why he is being laid off."
"As a mature organization that takes responsibility towards investors and stakeholders seriously, we aim to ensure sustainable growth alongside strong revenue growth. These measures will help us achieve profitability in the defined time frame of March 2023," Mrinal Mohit, CEO of Byju's India business, said in a press statement after the October layoffs.
The multiple layoffs came after Byju's valuation was marked down to $8.2 billion by investment management firm BlackRock last month, Reuters reported. The said markdown was followed by a previous markdown to $11 billion in March, as per a filing viewed by the outlet.
Besides a consecutive value markdown and multiple layoffs in less than a year, the company is also faced with other problems, including investigations from a national agency and accusations of a harsh work environment by employees.
In April, India's Enforcement Directorate (ED) searched three of Byju's facilities and seized "incriminating" files and digital data under the country's anti-money laundering law known as FEMA.
The watchdog declined to provide details about the raid, as per TechCrunch, but noted that it received "various" complaints from private individuals, thus prompting the investigation into the edtech giant.
The ED added that it summoned the startup's founder, Byju Raveendran, several times but the tech mogul "remained evasive and never appeared during the investigation."
The anti-crime agency has also looked into Byju's delayed financial reporting, adding that banks are cross-examining the "genuineness of the figures" that Byju's provided.
In mid-December 2022, Context reported that current and former employees revealed how the startup's success was "built on the back of an abusive and exploitative work environment."
A spokesperson for Byju's then told the outlet that the company upheld "the highest safe workplace standards at each of our business units" and the staff Context spoke to only represented an "infinitesimal percentage" of the total workforce.
Context also spoke to 22 Byju's customers who said they were "aggressively targeted by salespeople" and "tricked into taking out loans" out of their desire to give their children the best education.
A spokesperson said the company had "never encouraged, ordered or incentivized" its salespeople to pursue uninterested customers or those who were unable to pay for its services.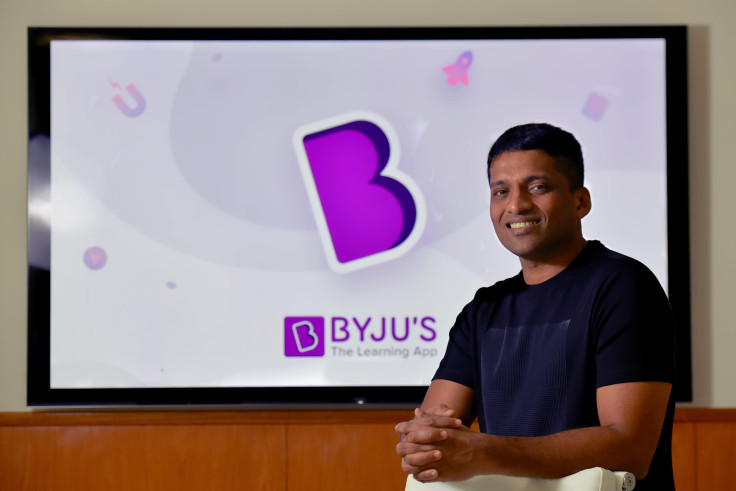 © Copyright IBTimes 2023. All rights reserved.