Hiker Slips And Falls To Death While Taking Photo On Arizona Mountain
A 21-year-old hiker slipped and fell to his death while attempting to take a photograph on a campaign trip to an Arizona mountaintop.
Richard Jacobson fell when he reportedly went "to the edge to take a photo" in the Flatiron peak area at the Lost Dutchman State Park on Monday. His body was recovered 700 feet below the summit using a helicopter.
Officials with the Pinal County Sheriff's Office received a call about Jacobson's fall from a friend who had accompanied him on the trip around 1 a.m., KNXV-TV reported Wednesday.
"He slipped and fell. I can tell you that during our investigation, there [were] no signs of foul play. No signs of drug use whatsoever. It was just a very tragic accident," Sergeant Doug Peoble with Pinal County Sheriff's Office said, New York Post reported.
Sgt. Peoble said the other distraught hiker was airlifted from the peak.
Paul Blanco, Jacobson's childhood friend, remembered him as passionate about his faith and teaching others. He added that they used to hike Flatiron Peak frequently. "The only thing I can remember is kind of like my ears starting to ring. Just like shock. Denial. Just like not being able to believe it," Blanco told the outlet.
The Arizona Department of Public Safety Ranger helicopter assisted the sheriff's office in recovering Jacobson's body.
Andrew Thomas spent three months with Jacobson as a missionary in 2020 and remembered him as a kind person with a positive attitude and loved by everyone.
"He really was one of those guys that everyone loved, and it's sad to lose him," Thomas was quoted as saying by AZfamily. "I spent all my waking hours with Richard, so I got to know him pretty well...he was an outdoorsman, hunter, hiker. He did stuff like that, so I guess he did die doing what he loved to do, just in a tragic way."
Last month, a 50-year-old hiker fell to his death while attempting to scale Mt. Whitney in California amid severe storm conditions and several feet of snow. The man's body was found buried under deep snow at the base of a 200-foot ledge.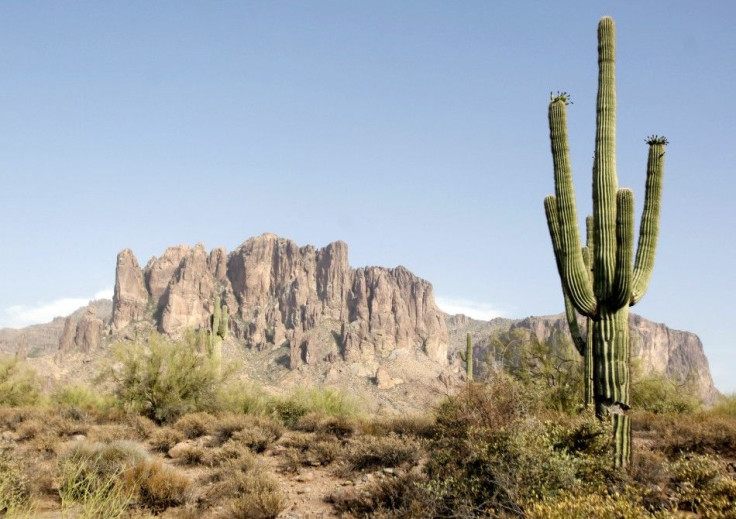 FOLLOW MORE IBT NEWS ON THE BELOW CHANNELS