Hilary Duff Bumped From Movie Role Due to Baby Bump, Adds to Casting Controversy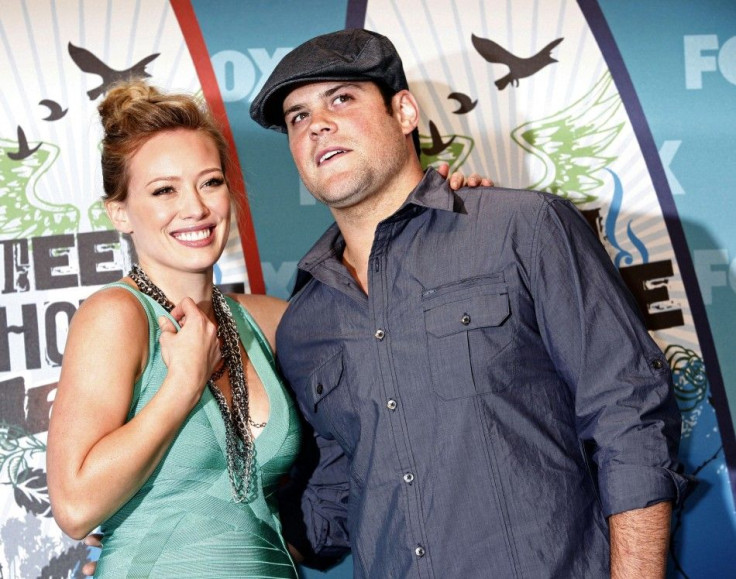 Former Disney teen queen Hilary Duff is pregnant with her first child, with husband Mike Comrie. The young couple has been married for only a year.
I can't believe it has already been a year, time really flies when you're having fun!, Duff wrote on her official website. We also want to share the exciting news that BABY MAKES THREE!!! We are extremely happy and ready to start this new chapter of our lives.
Its been 10 years since Duff rose to fame as Lizzie McGuire on the Disney series of the same name. Fans of the hit show reflected on Twitter about the exciting and surprising news!
Hilary Duff is pregnant! It was just like yesterday that she was Lizzie! Congratulations! a fan wrote. Hilary Duff is pregnant...wow. How time flys! another fan shared.
While most of the world is ready to support Duff in this new stage of life, the filming industry is not quite as embracing. It was reported that Duff was casted as Bonnie in the upcoming film The Story of Bonnie and Clyde. However, now that she announced her pregnancy, it is rumored she was dropped from the role. Director, Tonya S. Holly, pursuing other actresses as the timing of Duff's pregnancy just doesn't work out for the film's executives. They would begin filming in the fall.
Hilary won't be available until next June. If we could wait we would, a Bonnie source told TMZ.
There had been previous controversies regarding Duff's role already. Faye Dunaway, who played the original Bonnie, did not hide her disappointment with the casting. Couldn't they at least cast a real actress?
Hilary did not stay quiet.I think that my fans that are going to go see the movie don't even know who she is.
Regardless, Duff is okay with stepping down from the role. She has been preparing for birth with light exercise and tasty cravings that come with pregnancy bliss.
Thanks to everyone for the continued love and support throughout the years, the star tweeted to fans.
© Copyright IBTimes 2023. All rights reserved.