Hillary Clinton Email Release: State Department Fails To Meet Goal With Latest Batch Of Former Secretary Of State's Emails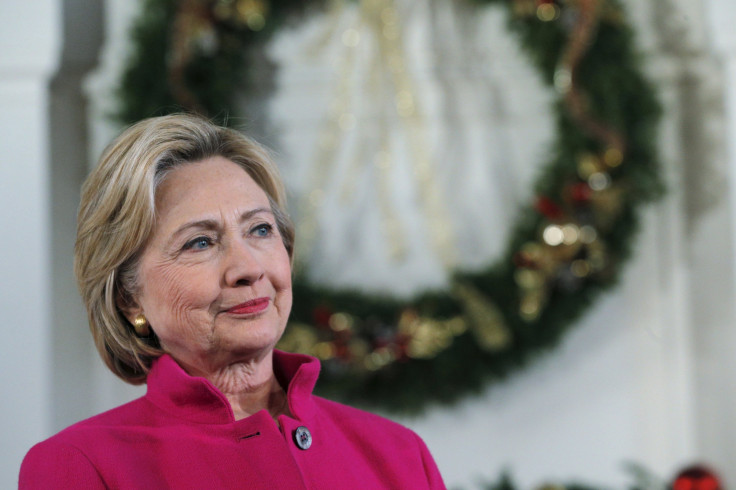 The U.S. State Department on Thursday released fewer of former Secretary of State Hillary Clinton's emails than its court-ordered goal for December. That means it will fall behind as it approaches its final deadline early in the new year.
"We have worked diligently to come as close to the goal as possible, but with the large number of documents involved and the holiday schedule, we have not met the goal this month," the department said in a statement Thursday.
The emails can be found on the State Department's website here. The agency was expected this month to release about 5,500 pages of messages from the private email account Clinton used during her time as the nation's top diplomat. That falls about 2,000 pages short of the court's goal that the State Department post 82 percent of the emails by the end of 2015.
As a result of a Freedom of Information Act lawsuit, a judge ordered the State Department to release batches of emails at the end of each month, starting in June and ending in January 2016. The State Department has struggled to stay on pace to release all 54,000 pages of emails Clinton turned in in November 2014. It has to review each message and redact any classified material contained in the documents.
The State Department said the New Year's Eve batch would be less user-friendly than the previous sets of messages because it rushed to get some emails out this week before the end of the year. The messages are still searchable by keywords, but the agency said they would not be searchable by the subject, the author or the recipients — meaning reporters and other observers must click on each message individually to see who sent it and to whom. The missing data will be added in January, the State Department said, and it expects to be done by the end of the month.
This latest turn of events brings attention back to Clinton's email controversy as the candidate hopes to focus on campaigning for the Iowa caucuses, which are now exactly one month away. The furor surrounding her emails has died down over the past few months, particularly as the email releases have failed to turn up anything too controversial.
However, the FBI is still investigating her email setup, congressional probes have continued and courts are ordering the release of emails from her top aides, Politico reported. When the news of Clinton's private email server initially broke in March, the former secretary of state said there was no classified material in her account. The amount of classified material has proved difficult for the State Department to handle, and this release is likely to bring the number of emails deemed sensitive to more than 1,000.
© Copyright IBTimes 2022. All rights reserved.
FOLLOW MORE IBT NEWS ON THE BELOW CHANNELS