Hillary Clinton Praises Nancy Reagan's AIDS Activism, Slammed By LGBT Activists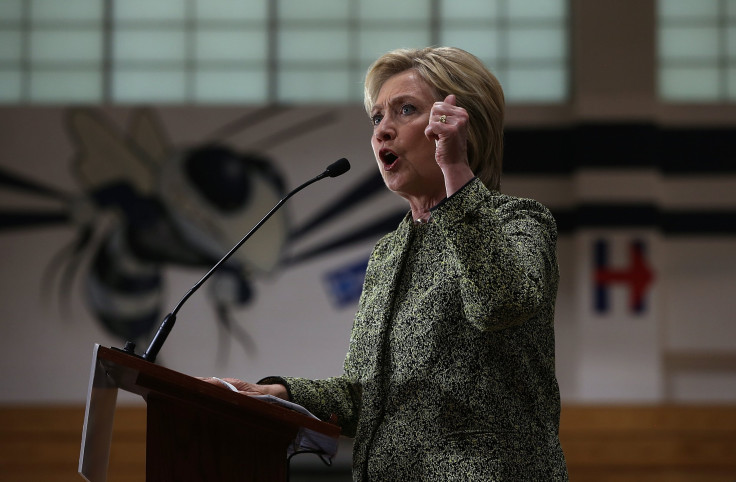 AIDS activists slammed Democratic presidential candidate Hillary Clinton on Friday after she made controversial comments before Nancy Reagan's funeral about the former first lady's role in fighting AIDS. Clinton applauded Reagan for her "low-key advocacy" and for increasing awareness of the issue — but critics say the Reagan administration has been known for being relatively silent on the epidemic.
Nancy Reagan died Sunday at age 94.
"It may be hard for your viewers to remember how difficult it was for people to talk about HIV/AIDS in the 1980s. And because of both President and Mrs. Reagan -- in particular, Mrs. Reagan -- we started a national conversation when before no one would talk about it, no one wanted to do anything about it, and that too is something that really appreciated, with her very effective, low-key advocacy, but it penetrated the public conscience and people began to say 'Hey, we have to do something about this too,'" Clinton said in an interview with MSNBC at the Ronald Reagan Presidential Library in Simi Valley, California.
Hillary Clinton: The Reagans, particularly Nancy, helped start "a national conversation" about HIV and AIDS. https://t.co/7sZp8X53fb

— MSNBC (@MSNBC) March 11, 2016
The comments ignited a backlash, as the Reagan administration has faced severe criticism for the way it dealt with the AIDS epidemic on several occasions.
Clinton responded to the backlash later Friday, tweeting out an apology.
"While the Reagans were strong advocates for stem-cell research and finding a cure for Alzheimer's disease, I misspoke about their record on HIV and AIDS. For that, I'm sorry," Clinton said in a statement.
In 1985, Nancy Reagan turned down a request from her friend, actor Rock Hudson, to be transferred to another hospital so he could receive the treatment need for complications related to AIDS, according to a BuzzFeed report. Hudson died less than two months later. Reagan's press secretary had also joked about gay people dying of AIDS in 1982, according to transcript published by Slate.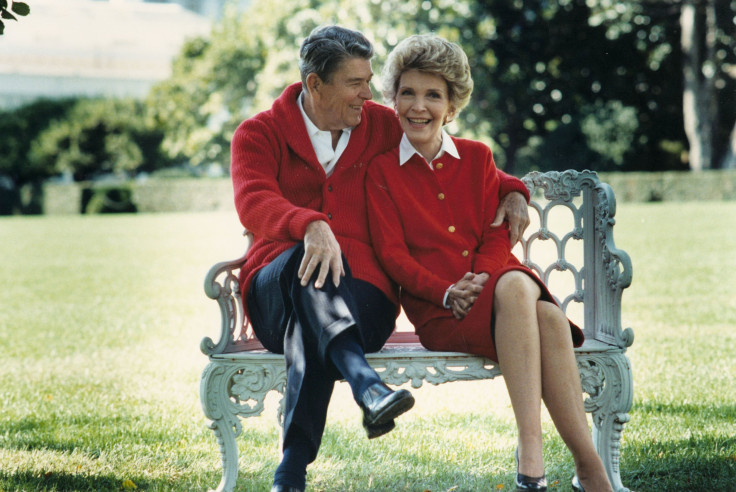 "Thank God I'm not a single-issue voter, or she would have lost my vote with this insulting and farcical view of early AIDS history," Peter Staley, an AIDS activist and founder of Treat Action Group, told Gawker.
Ronald Reagan did not mention AIDS until he was directly questioned about it during his second term, Salon reported, and did not give a public statement on the epidemic until 1987, after 20,000 to 30,000 people had already died from the disease.
"While I respect her advocacy on issues like stem cell & Parkinson's research, Nancy Reagan was, sadly, no hero in the fight against HIV/AIDS," Chad Griffin, president of the Human Rights Campaign, tweeted shortly after Clinton's comments. The Human Rights Campaign previously endorsed Clinton for president.
© Copyright IBTimes 2023. All rights reserved.